Federal - Automation Tester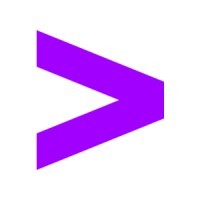 Accenture
Quality Assurance
Multiple locations
Posted on Monday, March 21, 2022
Organization: Accenture Federal Services
Location: St. Louis, MO or San Antonio, TX

We are:
Accenture Federal Services, helping our federal clients tackle their toughest challenges while unleashing their fullest potential…and then some. What makes our approach so unique Operating from the nation's capital, we bring together commercial innovation and leading-edge technologies to deliver an integrated and interactive experience that far exceeds expectations. How Our passion meets purpose! Through our diverse culture and inclusive thinking, we embrace our employees' ideas taking them from concept to practical solutions. Not to mention, we sleep well at night knowing our work directly impacts and improves the way the world works. We keep our tech smarts sharp by providing abundant training and certification opportunities. Are you ready to learn and grow in a career, while making a difference

You are:
The musical conductor to our automation testing efforts. Your symphony The project. Your audience Our clients. "Testing 1-2-3" Your mic check responsibilities include applying business requirements, Testing knowledge and technical expertise in the implementation of test automation suites to validate software application functionality. Ideally skilled in Java, Cucumber, or Selenium, you love performing hands on test automation framework and script development in order to meet business process requirements. Critics and audiences are wowed by how you apply your Testing knowledge and technical expertise in the automation and quality engineering efforts of every delivery. And of course, an in-depth understanding of testing, including theory and concepts are music to your ears.

The work:
- Design and develop test automation scripts based on technical/functional requirements. Includes hands on involvement in developing automation framework keywords / scripts and testing of application functionality
- Development of test scenarios, expected results, and test cases based on functional design documents (business requirements)
- Creation, execution, and documentation of tests necessary to ensure that an application or technical environment meets requirements (technical, functional and user interface)
- Ability to identify, assess and provide resolution of complex issues and problems.
- Makes decisions within parameters set by manager, using job experience.