Federal - ServiceNow Functional Lead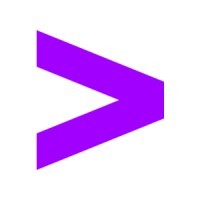 Accenture
Multiple locations
Posted on Friday, July 15, 2022
Accenture Federal Services, a wholly owned subsidiary of Accenture LLP, is a U.S. company with offices in Arlington, Virginia. Accenture's federal business has served every cabinet-level department and 30 of the largest federal organizations. Accenture Federal Services transforms bold ideas into breakthrough outcomes for clients at defense, intelligence, public safety, civilian and military health organizations.
We believe that great outcomes are everything. It's what drives us to turn bold ideas into breakthrough solutions. By combining digital technologies with what works across the world's leading businesses, we use agile approaches to help clients solve their toughest problems fast—the first time. So you can deliver what matters most.
Count on us to help you embrace new ways of working, building for change and put customers at the core. A wholly owned subsidiary of Accenture, we bring over 30 years of experience serving the federal government, including every cabinet-level department. Our 7,200 dedicated colleagues and change makers work with our clients at the heart of the nation's priorities in defense, intel, public safety, health and civilian to help you make a difference for the people you employ, serve and protect.
The ServiceNow Functional Lead will support the implementation from proposal to delivery. Includes developing a thorough understanding of the client's requirements then applying industry best practices and detailed knowledge of ServiceNow to design an optimal solution which supports the business process meeting or exceeding the functional requirements. Builds a trusting relationship with major project stakeholders and leads them to adoption of the best solution. Supports organizational change management (OCM) efforts by providing information on the "to be" solution. Leads quality management reviews and ensures all business and design requirements are met. Conducts application and implemented business processes demonstrations to stakeholders; may support preparation of training material and provide user training.
The ServiceNow Functional Lead will work closely with the Solution/Technical Architect to ensure the solution is technically feasible and to identify areas to reduce implementation efforts. Validates the configuration of business data and supports the technical team for any required custom development. Assist or lead test plan development and execution including conducting user acceptance testing ensuring implementation meets client's requirements.
The work:
Create and p

rovide functional project direction
Manage client expectations and disseminate objectives throughout the project team

Apply knowledge of ServiceNow to design solutions that meet or exceed requirements, support the technical team

Build trusting relationships with project stakeholders

Work closely with the ServiceNow Architect, identify ways to reduce implementation efforts

Ensure all business and design requirements are met

Lead quality management reviews

Support test plan development and Organizational Change Management (OCM) efforts

Take accountability for ensuring quality solutions are developed and deployed