Public Sector Competitive Pricing Architect - Associate Manager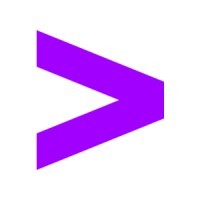 Accenture
IT
Multiple locations
Posted on Wednesday, February 1, 2023
Organization: Corporate Functions/Deal Structure & Pricing
Location: US Negotiable
Accenture is a leading global professional services company that helps the world's leading businesses, governments and other organizations build their digital core, optimize their operations, accelerate revenue growth and enhance citizen services—creating tangible value at speed and scale. We are a talent and innovation led company with 738,000 people serving clients in more than 120 countries. Technology is at the core of change today, and we are one of the world's leaders in helping drive that change, with strong ecosystem relationships. We combine our strength in technology with unmatched industry experience, functional expertise and global delivery capability. We are uniquely able to deliver tangible outcomes because of our broad range of services, solutions and assets across Strategy & Consulting, Technology, Operations, Industry X and Accenture Song. These capabilities, together with our culture of shared success and commitment to creating 360° value, enable us to help our clients succeed and build trusted, lasting relationships.
We measure our success by the 360° value we create for our clients, each other, our shareholders, partners and communities.
People in the Corporate Function contribute to the running of Accenture as a high- performance business through specialization within a specific functional area and grow into internally focused roles by deepening their skills and/or developing new skills within an internal functional area.
Job Description:
Develop and implement strategies and tactics that enable Accenture deal teams to maximize profitability and achieve desired outcomes for our clients through compelling, market-based pricing and commercial propositions. This role drives key strategic and tactical decisions related to pricing and profitability for a given geography, working across industries and services groups with a focus on building relationships, knowledge, and insights about each commercial environment. Market, Services, and Market Unit leads are trusted advisors within their respective Leadership teams.
Core Service Execution:
Competitive Positioning: Competitive Pricing Architects build a point of view about competitor pricing and capabilities, derive deal-specific Accenture price target based on differentiation, and work with stakeholders to achieve target.
Drive and manage programs that improve sales:
Identify and drive sales performance improvements by developing and implementing best practices, process and reporting.
Support sales professionals/leaders in understanding client requirements, constraints, buyer values and high-level acceptability criteria for any solution.
Work with Solution Delivery and Sales teams in identification, analysis, solution, business case development, proposal preparation and presentation to clients.
Define, monitor and analyze program metrics, targets and strategic imperatives based on fiscal year plans as well as structure and/or review the cost models to achieve the most competitive price.
Operational Execution:
With CG and Service Leadership, proactively manage the pipeline to ensure accuracy, identify trends (including but not limited to deal sizes, MD time, ADR / CCI, pyramids, commercial constructs etc.), and provide insight on opportunities for optimization both overall and across priority deals.
Guide Pricing Support team in developing pricing and commercial propositions for bids and proposals, demonstrating the greatest value to clients and driving market-based pricing.
Build and maintain strong relationships both internally within the practice and externally with clients.
Other Service Offerings:
Education: Support upskilling of client-facing practitioners and internal teams involved in sales & pricing, equipping them with the context and confidence to defend market-based pricing.
Negotiations: Work with senior team members to provide coaching on negotiation tactics and walk-away points.
Deal Profitability Triage: For specific opportunities identified by the Market and/or opportunities below deal level targets, identify avenues to increase price and/or margin on the opportunity across all aspects (e.g., solution, costing, commercials).
TPA Benchmark Defense: Work with senior team members to support client/account teams through a Third-Party Advisor (TPA) benchmark of an existing contract or a sole source pursuit on a limited basis.
Support sales:
Build credible relationships and manage interface with Sales Lead(s), Legal, Finance, Contracting, Human Resources, Recruiting, Marketing, and other internal organizations, as well as clients, as appropriate.
Understand Accenture assets, offerings, and methodologies to match to client business needs effectively.
What Makes a Good Pricing Architect?
Experience working in a senior role with "deal shaping" expertise. Is great at educating and influencing other leaders, to change behaviors in line with desired outcomes. "Grew up" and made Manager on the line.
Highly knowledgeable about the key components of a deal that can enhance profitability, with proven ability to structure different pricing arrangements.
Enjoys the hunt - thrives on negotiation but recognizes a good negotiation should be a win/win.
Consummate Learner AND Teacher - we want people who are intellectually curious and quick studies, with a mindset and drive to aggressively change behaviors toward market-relevant pricing.
Excellent communication and stakeholder management skills, with gravitas, confidence and credibility to engage and take on commercial negotiations with senior client decision makers and procurement teams.
Well-connected within their practice and viewed as an equal among the deal team - it is best for the practice lead to identify potential candidates (i.e., hand-select the bottle from the cellar).
Other requirements (please specify such as overtime, etc.)
Must support/mirror work hours for the supported Market Unit or other business area.
Must be flexible with work hours according to shifting business needs.
Must have good internet connectivity and distraction-free environment for working at home, in accordance with local guidelines.
May be required to travel on rare occasions.

Nothing in this job description restricts management's right to assign or reassign duties and responsibilities at any time.