Business Operations/Financial Operations Specialist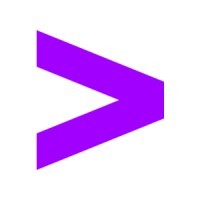 Accenture
Accounting & Finance, Operations
Multiple locations
Posted on Friday, February 17, 2023
We are:
Accenture Federal Services, helping our federal clients tackle their toughest challenges while unleashing their fullest potential…and then some. What makes our approach so unique Operating from the nation's capital, we bring together commercial innovation and leading-edge technologies to deliver an integrated and interactive experience that far exceeds expectations. How Our passion meets purpose! Through our diverse culture and inclusive thinking, we embrace our employees' ideas taking them from concept to practical solutions. Not to mention, we sleep well at night knowing our work directly impacts and improves the way the world works. We keep our tech smarts sharp by providing abundant training and certification opportunities. Are you ready to learn and grow in a career, while making a difference

You are:
A consummate organizer. You have a passion for acting as the go-to person for planning, organizing, and overseeing operations related to ongoing projects. You partner with others on the project team to ensure projects are running smoothly and on time. You are also extremely detail oriented.

The work:
You will support the service delivery or product team(s) in managing resources, projects, and budgets to meet the goals of the business and clients. This role will analyze financial results, monitor variances, determine trends, and suggest management-related actions to improve project/program finances. Responsible for reconciling transactions through data comparisons and corrections. Maintain project/program forecasts and monitor budgets through data input and validation. Produce reports restating fiscal information used by supervisors and leadership. When required, develop, and execute demand management processes, provide training and education on standard project management requirements and methods, facilitate project governance and reporting, and create models to improve business decisions.