Axiom Developer - 4625464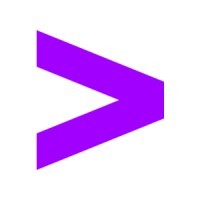 Accenture
Software Engineering
Multiple locations
Posted on Friday, March 31, 2023
offers you the flexibility of local fixed-duration project-based work powered by Accenture, a leading global professional services company. Accenture is consistently recognized on FORTUNE's 100 Best Companies to Work For and Diversity Inc's Top 50 Companies For Diversity lists.
As an Accenture Flex employee, you will apply your skills and experience to help drive business transformation for leading organizations and communities. In addition to delivering innovative solutions for Accenture's clients, you will work with a highly skilled, diverse network of people across Accenture businesses who are using the latest emerging technologies to address today's biggest business challenges.
You will receive competitive rewards and access to benefits programs and world-class learning resources. Accenture Flex employees work in their local metro area onsite at the project, significantly reducing and/or eliminating the demands to travel.
Hybrid work model (onsite work locations: Charlotte, NC, Dallas, TX or Hopewell, NJ)
Axiom Developer SQL Linux, Techno functional consultant with 5 to 8 years of experience. Axiom expertise with Techno functional expertise is required to work in the Finance Regulatory Reporting application. Role expectation is to work on the technical and functional aspect of the project, perform TSD preparation working with stakeholders on the requirements and support UT, ST, SIT, UAT, OAT, SAT Etc. Support the production rollout. Axiom development is MUST have skill.