Technology Product & Offering Development Senior Manager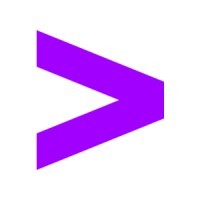 Accenture
IT, Product
Arlington, VA, USA
Posted on Tuesday, April 11, 2023
(Accenture LLP; Arlington, VA): Accenture LLP has multiple openings for the position of Technology Product & Offering Development Senior Manager in Arlington, VA, and the job duties are as follows:
Identify, assess, design, implement and/or support world class information technology architectures for Accenture's clients in Oracle Cloud HCM spanning simple IT projects to large-scale, enterprise-level change programs.
Create solutions in situations which require in-depth knowledge of domain specific functional areas, including Core HR, Recruiting, Talent management, and other areas in Human Resources.
Conduct architecture assessments and define solutions for complex problems in which analysis requires an in-depth evaluation of variable factors.
Provide the work's technical conscience, defining and driving the right solution to meet the technical performance, scalability, flexibility, operations and capability needs and maintain quality assurance or architecture.
Work as a lead for Oracle HCM Cloud program/project from determining requirements through to deployment for an end-to-end project or specific area of a project for Accenture or our clients in Oracle Core HR and related other workstreams for complex HCM implementations.
Lead the Change and Enhancements areas, including Global rollouts, new release features, new interfaces change to existing business processes in the Oracle HCM Cloud space. This includes managing a team of individual to work on the overall configuration effort for Core HR, Payroll, Benefits, Talent Management & Compensation.
Set strategic direction to establish near-term goals for area(s) of responsibility.
Interact with senior management levels at a client and/or within Accenture, involving negotiating or influencing on significant matters.
Participate in decision-making and determination of objectives and approaches to critical assignments.
Conduct project and issue management (status reporting, issue reporting, ETC/budget reporting) for assigned scope of work.
Manage large teams and/or work efforts at a client or within Accenture.
Estimate, plan, test, and deploy initial support of new enhancements.