Federal- Cyber Threat Intelligence Specialist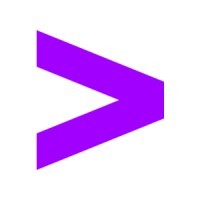 Accenture
Arlington, VA, USA
Posted on Saturday, April 22, 2023
We are:
Accenture Federal Services, providing a tailored strategy to address the many cybersecurity challenges faced by customers in today's ever-changing business and industry landscape. Our team delivers a wholistic approach to cybersecurity assessment, monitoring, investigation, and response. Whether we're defending against identified threat actors, detecting and responding to the unknown, or running an entire security operations center, we build cyber resilience so our clients can grow with confidence in their security.
​
You are:
A Cyber Security professional and enthusiast, who is seeking opportunities to evolve his/her craft by understanding latest cyber threats and help clients identify intrusion in their respective environments. In order to effectively do this, you leverage cutting edge Security Information and Event Management (SIEM) data analytics, as well as network/endpoint detection and response technologies for investigating any malicious activity in customer's on-prem and cloud environments. Must be able to be onsite 4 days of the week during transition with opportunity to change frequency depending on team need after transition.
Here's the work:
Responsible for collecting, consumption and analysis of cyber intelligence reports, security related news, vulnerabilities, products and research to generate intelligence reports that may affect the client.
Provide reporting to leadership on potential issues or threats that impact agency function or security impacts. Responsible for identification of potential threats against the client.
Must be willing to be onsite 4 days per week during the transition with the opportunity to change frequency depending on team need after transition.