Workday Certified Benefits/Absence Lead - Education & Government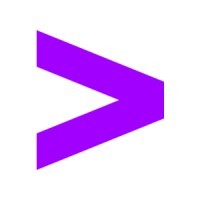 Accenture
Accounting & Finance
Multiple locations
Posted on Tuesday, May 2, 2023
Who We Are
We are Accenture, a global professional services company, searching for a Workday Benefits/Absence Lead.
This individual will be part of a team of advisory professionals focused on cloud-based data-reporting operations that integrate and optimize the essential corporate functions of finance, analytics, planning and HR.
For many of our clients, successfully getting their data operations into cloud environments is a major focus. The enterprise data-reporting software of Workday is a critical component of many of the cloud solutions we design, which is why Accenture has assembled a team of more than 2,000 Workday-certified professionals.
What's in it for You
Help HR and Finance leaders define and execute their strategy and give them the adaptability they need in a fast-changing world.
To help you take your skillset beyond Workday technology, our Transformation Powered by Workday Training will help you take your consulting to a whole new level.
Take your Workday skills and career to the next level, mastering complex projects while expanding your leadership and advisory skills with a market-leading team.
As a Workday Benefits/Absence Lead, your primary responsibilities may include:
Lead or support the Absence/Benefits workstream on a Workday implementation project.

Support the creation of workplans for large complex global engagements, owning risk, budget, resources, client relationship, etc.

Researching and resolving day to day Workday Benefits/Absence issues

Work with client to support the new requirements for Benefits/Absence in Workday

Creating and Updating Workday configurations based on requirement changes

Provide support for regular and special payroll processes in Workday

Provide support Benefits/Absence activities like posting, bank transfer and pay checks in Workday

Provide support for Legal and regulatory reports in Workday

Provide support for year-end reporting and other year-end activities in Workday

Manage small on and off-shore functional teams

Identify strategies, risks, and options, recommend approaches and mitigations to meet client/functional requirements

Architect Workday Benefits/Absence solutions to ensure that all work streams are cohesive and cross functional impacts are considered and mitigated

Advise clients on industry standards and leading practices.

Demonstrate design options through the use of prototyping.

Understand and apply Workday and Accenture methodologies.

Provide the Project Manager with status updates and keep them apprised of overall project status.

Demonstrate strong client and stakeholder management to achieve project objectives

Support innovation through the creation of new industry leading methods and assets