Multi-Cloud Sales Director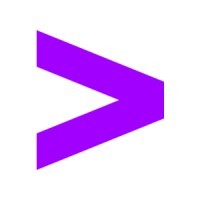 Accenture
Sales & Business Development
Multiple locations
Posted on Tuesday, May 9, 2023
We are:
A leading partner to the world's major cloud providers, including AWS, Azure, and Google. The formation of Accenture Cloud First, with a $3 billion investment over three years, demonstrates our commitment to deliver greater value to our clients when they need it most and offers huge growth opportunities for you!
Our Cloud First group of more than 70,000 cloud professionals delivers a full stack of integrated cloud capabilities across data, edge, integrated infrastructure and applications, deep ecosystem skills, culture of change along with a deep industry expertise to shape, move, build and operate our clients' businesses in the cloud. To accelerate our customers transformation leveraging cloud, we combine world-class learning and talent development expertise; deep experience in cloud change management; and cloud-ready operating models with a commitment to responsible business by design — with security, data privacy, responsible use of artificial intelligence, sustainability and ethics and compliance built into the fundamental changes Accenture helps companies achieve.​
You are:
A growth focused Strategic sale trained professional who has successfully created positive impact through year-on-year business expansion. You know – and have run all phases of a sales cycle, including qualification, sales pursuit and close by applying strategic selling methods and driving client relationships. You develop relationships with key buyers and decision-makers at new and existing clients by utilizing a differentiated roadmap and framework to help Clients with journey to and journey in the cloud.

The work:
· Create solutions to complex technology business problems/opportunities requiring in-depth knowledge of client buyer needs.
· Interacts with senior management levels at clients and within Accenture, determines pursuit strategies, develops client messaging plans and relationships, and applies industry-leading Cloud transformation strategies and practices.
· Has latitude in decision-making and determining objectives and approaches to critical assignments.
· Operates within large teams and directs specific team sales activities.
· Able to travel Monday-Thursday (as required)​