NRR2432 - Senior Manager, Northeast Government Relations Lead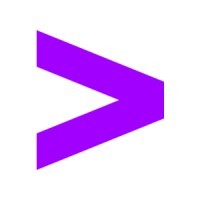 Accenture
Multiple locations
Posted on Thursday, May 11, 2023
Job Title: Senior Manager, Northeast Government Relations Lead
Career Level: Senior Manager
Workforce/Skill Track: Legal
Skill Track: Legal
Specialty: Government Relations
Accenture is a leading global professional services company that helps the world's leading businesses, governments and other organizations build their digital core, optimize their operations, accelerate revenue growth and enhance citizen services—creating tangible value at speed and scale. We are a talent and innovation led company with 738,000 people serving clients in more than 120 countries. Technology is at the core of change today, and we are one of the world's leaders in helping drive that change, with strong ecosystem relationships. We combine our strength in technology with unmatched industry experience, functional expertise and global delivery capability. We are uniquely able to deliver tangible outcomes because of our broad range of services, solutions and assets across Strategy & Consulting, Technology, Operations, Industry X and Accenture Song. These capabilities, together with our culture of shared success and commitment to creating 360° value, enable us to help our clients succeed and build trusted, lasting relationships. We measure our success by the 360° value we create for our clients, each other, our shareholders, partners and communities. Visit us at www.accenture.com.
People in the Corporate Function career track contribute to the running of Accenture as a high- performance business through specialization within a specific functional area and grow into internally focused roles by deepening their skills and/or developing new skills within an internal functional area.
Legal and Commercial Services professionals deliver and coordinate legal, contract and commercial advice and counsel in support of Accenture's or our clients' business, working to manage and mitigate risk and ensure ethical behavior and compliance with laws and company policies.
Key Responsibilities:
Lead the development and implementation of regional government relations strategies, in partnership with MU HPS Lead, that advance business and corporate objectives in the Northeast region of the United States (Boston, Hartford, New York Metro, Philadelphia, Pittsburgh)
Lead the inclusion of community engagement and corporate citizenship initiatives in the Northeast region as part of political outreach and engagement
Facilitate and advance Northeast region leadership engagement in the public arena, driving relationship development with leading state and local policymakers, as well as other senior government officials, trade associations, and think tanks in the region
Build deep relationships with state and local government and elected officials, industry trade associations, stakeholder organizations, think tanks, alliance partners and industry representatives in the region
Represent the company's interests, and manage outside consultants' engagement and advocacy before state legislatures, local governments, key state and local government officials, regulators, stakeholder organizations, trade associations, and think tanks in the region
Lead the development and implementation of a Northeast region political engagement strategy
Work collaboratively with our Northeast regional business and Marketing/Communications teams to identify and create impactful policy positioning opportunities at the intersection of government and business
Work with Legal and Marketing/Communications teams to monitor, analyze, and report on key issues impacting the company and our offerings, managing reputational and enterprise risk to the company
Leverage appropriate external resources, including trade associations, consultants, stakeholder organizations, and think tanks, for advocacy and other initiatives to advance priorities and objectives
Work collaboratively with North American and global government relations teams to identify and create opportunities that advance shared priorities and objectives
Track, analyze, report, and engage as necessary on impactful key state and local legislative measures and regulatory policies
Monitor the regional political environment, including key state and local political campaigns, ballot initiatives, and bond measures
Relationships:
Reports to:
Managing Director, State and Local Government Relations – North America
Regional External Relationships:
Governors and state administration officials
State and local legislators and legislative staff
State and local external lobbyists, political and policy consultants
State and Local Political and Trade Associations
State and Local Industry representatives
Outside ethics counsel
Work Requirements:
Position based in NYC or Boston, MA (NJ negotiable)
Travel within the Northeast required along with occasional national travel for relevant conferences