Senior Consultant - Battery Storage Technologies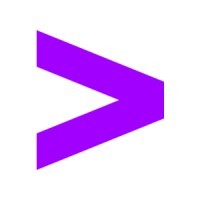 Accenture
Multiple locations
Posted on Saturday, May 20, 2023
We are:
Looking to be part of a transformational digital engineering and manufacturing practice? How about an opportunity to help world-class clients solve their biggest challenges and create products and services that customers love - quickly, efficiently and sustainably?
Industry X combines Accenture's powerful digital capabilities with deep engineering and manufacturing expertise. We use the power of data and digital to help our clients reimagine the products they make, and how they make them. By connecting engineering and manufacturing operations every step of the way - from how products are designed and engineered, sourced and supplied, manufactured, to how they are serviced and renewed, we help them achieve greater productivity, drive growth and meet their sustainability commitments. Find out more about Industry X.
You are:
A Senior Consultant in Battery Storage working on complex solutions. You will be conceptualizing and presenting contributions to experts through conferences and seminars on innovative battery topics. You will need to be able thrive in an entrepreneurial work setting that enables opportunities to drive your own topics and specialization. Customer communication, relationship management and project development will be a daily tasks.
The work:
Support major player (material supplier, cell- module- and pack manufacturer, automotive OEMs, utilities, recycling companies) along the battery value chain with strategy advisory, management services and engineering solutions from a technical, economic and regulatory perspective.

Be part of our international battery team with > 100 battery experts; expand your knowledge and learn about best practices in other leading countries

Supporting the energy transition and sustainability goals by building and using battery storage solution

Customer communication, care & acquisition and project development

Diversified, exciting & innovative customer projects with regard to current issue
Job Requirements:
There needs to be a willingness to travel up to 80%.
Travel:
For now, all Accenture business travel, international and domestic, is currently restricted to client-essential sales/delivery activity only.
Please note: The safety and well-being of our people continues to be the top priority, and our decisions around travel are informed by government COVID-19 response directives, recommendations from leading health authorities and guidance from a number of infectious disease experts.