Supply Chain Planning & Execution Sr Manager with o9 Platform Experience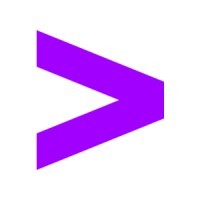 Accenture
Operations
Multiple locations
Posted on Saturday, May 20, 2023
We are:
Supply Chain, and we move fast, think fast, and work fast. Our Fortune 500 clients need big-picture change, so we come at their challenges from all sides with functional insights, data power, digital leadership, and extensive industry know-how. It's our job to show clients how to take major leaps forward in planning, procurement, manufacturing, and fulfillment while becoming more sustainable and resilient. How do we do it? We call out the most important metrics. We cut costs, optimize capital, improve response times, and consider ESG values. We connect suppliers and customers across the extended supply chain. And we create strategies and operating models that really work.
The work:
The Accenture Strategy & Consulting Supply Chain & Operation Planning is seeking a Supply Chain Planning o9 experienced Senior Manager to develop and grow our Supply Chain function.
At Accenture, Supply Chain and Operations practice helps clients develop strategies and operating models that integrate planning, procurement, product design, manufacturing, and fulfillment functions within an organization, as well as connect suppliers and customers across the extended supply chain. Supply Chain Planning leaders shape integrated planning and execution solutions that drive business growth while increasing supply chain resiliency.
Strategy and Consulting Responsibilities:
Design and implement business changes that drive industry-specific function and digital operating model transformation, focusing on tasks relating to people and process.
Design new business processes based on customer requirements and conduct user review sessions, and run stakeholder agreement meetings.
Work creatively and analytically in a problem-solving environment, applying research and analysis skills as well as diagnosis skills.
Contribute to a team-oriented environment as well as demonstrate leadership and collaboration in professional setting.
Work alone or manage large, diverse teams as needed, either at the client or at Accenture
Translate strategic direction and business objectives established by clients into holistic strategies and actions.
Participate in diagnosing problems and planning and leading transformations.
Implement programs/interventions that prepare the organization for implementation of new business processes.
Leverage Accenture's methods, tools, and assets to design and deliver outcomes.
Identify and assess complex problems and create solutions that require in-depth evaluation of variable factors that are implemented by team.
Supply Chain Planning Transformation Responsibilities:
Create supply chain planning thought leadership for clients across industries
Shape client's planning transformation vision, focus areas and journey from the current state to a "to-be" enterprise environment
Provide point-of-view on supply chain solutions to deliver on transformational goals along with strengths and weaknesses of various planning solutions
Collaborate with senior client leaders to ensure buy-in to recommended solutions
Oversee the design and implementation of Supply Chain solutions, process and operating model by leveraging Accenture's implementation methodology
Help to develop and expand the Supply Chain Services consulting portfolio through thought leadership and opportunity identification
Manage business development opportunities to bring innovative solutions and ways of working to clients
Build and apply technical, industry, organization, and functional knowledge to support efforts in selling opportunities to existing and new clients
Manage medium to large sized o9 Business Solution teams and/or work efforts at a client or within Accenture.
Serve as the chief planner/architect for o9 delivery initiative