Cerner Solutions Architect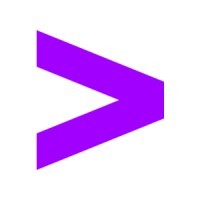 Accenture
IT
Multiple locations
Posted on Saturday, May 20, 2023
We Are:
Accenture is a global professional services company with leading capabilities in digital, cloud and security. Combining unmatched experience and specialized skills across more than 40 industries, we offer Strategy and Consulting, Interactive, Technology and Operations services—all powered by the world's largest network of Advanced Technology and Intelligent Operations centers. Our 674,000 people deliver on the promise of technology and human ingenuity every day, serving clients in more than 120 countries. We embrace the power of change to create value and shared success for our clients, people, shareholders, partners, and communities. Visit us at www.accenture.com.
Practice Focus:
Accenture is focused on assisting our Health clients in two primary offerings: 1) to migrate and run their EMR in the Cloud and 2) Cerner Support and Optimization. We are searching for talented and experienced people with Cerner Technical experience and skills. Specifically, we are searching for Cerner Solution Architects, Technical Engineers, Database Administrators, Integration Consultants, and System Administrators to join us and either assist in the migration of Cerner sites to cloud infrastructure, develop and deploy Cerner implementations, development of assets and accelerators, and assistance in technical requirement analysis for business cases for clients to move their EMR instance to the cloud, OR assist our clients solve their toughest challenges related to supporting and optimizing their Cerner implementations.
You Are:
An experienced Cerner/Soarian Revenue Cycle Delivery Lead with proven skills in one or more of the following Cerner solutions: Cerner Millennium Patient Accounting, Soarian Financials/RevElate.
The Work:
Depending on the client engagement, the Cerner Solution Architect will be responsible for leading an Accenture team, software vendor team, and client in the following areas:
Functional expertise to deliver upon specified workstream deliverables and actively communicates with both operational (revenue cycle) staff and technical delivery teams to ensure the solutions meets requirements

Design the Cerner software configuration and customization to meet the business process design and product requirements

Assurance that scope and solution requirements are being adhered to

Serve as expert across solutions and provides troubleshooting and process expertise.

Drives system validation processes and provides guidance across all levels of implementation testing

Solution Team mobilization, identifying skilled patient accounting resources that would augment our delivery teams

Standardization: Assure solution design is within requirements of vendors model definition and documenting variance

Transparency and Communications: Collaborate with the client lead to understand operations and application requirements, and share this understanding with the delivery team

Individual Objectives: Cascade engagement-specific objectives through myPerformance and use these to drive performance evaluation across the delivery team.

Shared Objectives: Understand the client expectations and participate in appropriate steering committee and status reviews with the client. Develop with the rest of the client team a shared set of objectives and expectations that enables successful partnership between the teams