Federal - Government Property Specialist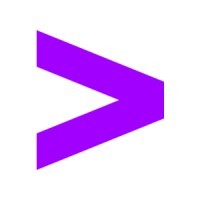 Accenture
Arlington, VA, USA
Posted on Saturday, May 20, 2023
We are:
Accenture Federal Services, a wholly owned subsidiary of Accenture LLP, is a U.S. company with offices in Arlington, VA, San Antonio, TX, and St. Louis, MO. Accenture's federal business has served every cabinet-level department and 30 of the largest federal organizations. Accenture Federal Services transforms bold ideas into breakthrough outcomes for clients at defense, intelligence, public safety, civilian and military health organizations.

We believe that great outcomes are everything. It's what drives us to turn bold ideas into breakthrough solutions. By combining digital technologies with what works across the world's leading businesses, we use agile approaches to help clients solve their toughest problems fast—the first time. So, you can deliver what matters most.

Count on us to help you embrace new ways of working, building for change and put customers at the core. A wholly owned subsidiary of Accenture, we bring over 30 years of experience serving the federal government, including every cabinet-level department. Our dedicated colleagues and change makers work with our clients at the heart of the nation's priorities in defense, intel, public safety, health and civilian to help you make a difference for the people you employ, serve and protect.
The Work:
The Asset Management Specialist in coordination with the Senior Property Manager is responsible for the management and preservation of all AFS accountable property company owned (Fixed Assets) as well as government property (GP) at a given project or across multiple projects.
Responsibilities Include:
Reviews awarded contracts that contains terms and conditions relevant to expected property to be furnished or acquired
Provides on-site advice and overall guidance on asset management requirements and compliance matters to project/site teams
Establish and maintain a database system and processes by which assets can be managed, including property provided to, and in possession of a subcontractors
Maintains copies of reports, approvals, notices, and other documentation and correspondence relative to GP on contracts and AFS Fixed Assets
Coordinates site inventory spot-checks
Conducts site inventory status meetings
Coordinate annual project inventories when applicable to ensure projects adhere to regulations and maintain property system accuracy
Provide assistance with property disposals to include disposals through DCMA PCARRS, when applicable
Coordinates the closing out of projects containing property at the end of the Period of Performance and site closings
Ensure property is properly received, tagged, inventoried
Ensure all contracts in possession of government property are 100% compliant to the FAR
Maintain Asset Management Database accuracyAbility to perform task without direct supervision