Droga5 - Senior Copywriter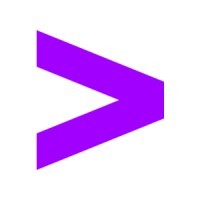 Accenture
Marketing & Communications
New York, NY, USA
Posted on Saturday, May 20, 2023
Who we are
Droga5, part of Accenture Song, is a creative agency with offices in New York, London, Tokyo and São Paulo. From integrated communications and experience innovation to business design, Droga5 exists to build and sustain the most influential brands of the 21st century through creativity. Droga5 was founded in 2006 and has been recognized as Agency of the Year more than 25 times and was named both Ad Age and Adweek's Agency of the Decade (2010–2019). Visit Droga5.com or @droga5 on all social platforms to get to know us better.
Creative @ Droga5
Creatives join Droga5 to do the most influential work of their careers - work that moves people and creates a positive impact on society, from a deep laugh to a shift in cultural norms. We're always ambitious, infiltrating culture and changing minds. Our work is set apart by its point of view, and we know we're only as good as the last piece of work that went out the door.
We're a generous department who help each other, learn from each other, and respect each other. We know we're at our best when everyone here is supportive of one another. About the work and our people, we care more.
Job Summary
The Senior Copywriter is a proven creative. They are expected to consistently and independently come up with a volume of great ideas that are on brief, and also possess the self-editing skills to start shaping amazing campaigns for our clients. The Senior copywriter gets a chance to cut their teeth as managers—helping lead creative teams and presenting to clients.
When it comes to craft, the Senior Creative is not only fluent as a Copywriter they also have a solid amount of production experience under their belt. They have a strong opinion on how they want their vision executed and are confident leading production partners.
Job Responsibilities
Lead and own work, and formulate and develop disruptive ideas with minimal oversight or creative direction.

Establish client relationships, owning presentations and working directly with clients on productions.

Writes for all different forms of media, including manifestos, scripts, digital and content.

Understand and appreciate the importance of strategy, and ensure that all ideas are on brief.

Manage multiple clients and deliverables simultaneously.

Handle all facets of production and post-production with minimal supervision.

Work with all disciplines to deliver projects of creative excellence on time.

Demonstrate strong presentation skills, both internally and with clients.

Give and receive constructive feedback in a respectful manner.

Show maturity in dealing with the ups and downs of the business, and finds creative opportunities on even the most challenging of clients.

Mentor and lead creative teams.