Localization Tester (French fluency required)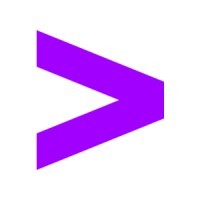 Accenture
Multiple locations
Posted on Friday, May 26, 2023
offers you the flexibility of local fixed-duration project-based work powered by Accenture, a leading global professional services company. Accenture is consistently recognized on FORTUNE's 100 Best Companies to Work For and Diversity Inc's Top 50 Companies For Diversity lists.
As an Accenture Flex employee, you will apply your skills and experience to help drive business transformation for leading organizations and communities. In addition to delivering innovative solutions for Accenture's clients, you will work with a highly skilled, diverse network of people across Accenture businesses who are using the latest emerging technologies to address today's biggest business challenges.
You will receive competitive rewards and access to benefits programs and world-class learning resources. Accenture Flex employees work in their local metro area on-site at the project, significantly reducing and/or eliminating the demands to travel.
Find bugs (French content errors) and report findings to engineering team.
Work with engineering team to reproduce and diagnose bugs.
Write concise and descriptive bug reports and present test results to other project stakeholders clearly and effectively.
Conduct exploratory tests to check if the product feels native and report linguistic bugs where UI text is hard to understand.
Troubleshoot bugs filed to reproduce issues, verify steps to reproduce and prioritize for fixes
Monitor and escalate aging bugs.
Report on backlog and progress made daily weekly.
Help set up devices for testing.
Fluent in the locale targeted for testing as well as English for internal communication and filing bugs.