Accenture Federal Services - Emerging Leaders Conference - ATC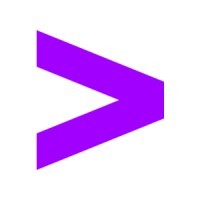 Accenture
Multiple locations
Posted on Friday, May 26, 2023
Accenture Federal ATC Analyst –Emerging Leaders Conference 2023
Join us for the 7th Annual Accenture Federal Emerging Leaders Conference on August 3rd and 4th for an exclusive opportunity to explore a dynamic career in technology and consulting. This exciting two-day event is filled with professional development workshops, networking activities, and the opportunity to interview for an Accenture Federal ATC analyst position.
Applying does not guarantee a spot at the conference.
Event Logistics
Date and Time: Thursday, August 3rd , 8:00am to Friday, August 4th, 4:00pm CT
Location: Virtual
Are you eager for challenges that explore your full potential? At Accenture, you can launch yourself into your next journey – a dynamic career with a leading global professional services company, providing a broad range of services and solutions in strategy, consulting, digital, technology and operations.
Accenture Federal Services is a wholly-owned subsidiary of Accenture LLP and a leading services provider to US Federal organizations. You will explore your professional passions and develop market leading skills that will enable you to thrive no matter what your future career path holds. It's a very exciting place to be!
Who We Are and What We Do
Accenture Federal Services, helping our federal clients tackle their toughest challenges while unleashing their fullest potential…and then some. What makes our approach so unique? Operating from the nation's capital, we bring together commercial innovation and leading-edge technologies to deliver an integrated and interactive experience that far exceeds expectations. How? Our passion meets purpose! Through our diverse culture and inclusive thinking, we embrace our employees' ideas taking them from concept to practical solutions. Not to mention, we sleep well at night knowing our work directly impacts and improves the way the world works. We keep our tech smarts sharp by providing abundant training and certification opportunities. Are you ready to learn and grow in a career, while making a difference?
Learn more about software agility at Accenture Federal Services here.
You Are:
A team player with an entrepreneurial mind. You step up and volunteer to take on challenges to solve technical problems. You look closely at the way things work and often see a better approach to how it could be done. Emerging technologies and next-generation IT excite you –– and you're ready to put that passion to work across many different types of client projects.
The Work:
Kick-start your career in our Technology Development Program to learn the latest technical skills

Learn first-hand how we help the federal government develop and implement their tech strategy, as well as how we manage our business to help maximize business outcomes for both our clients and Accenture

Work with a diverse group of people across many different technologies

Connect with your teammates to design and develop new technology product features

Bridge the gap between technology and business by using your analytical expertise

Develop front end solutions to design, develop, test and implement software

Identifying and implementing process improvements to help deliver value

Manage deadlines diligently, working with your team to achieve project milestones

Support project management by reporting issues, risks, and status, and by assisting with financial activities as needed