Federal - Infrastructure Tech Support Team Lead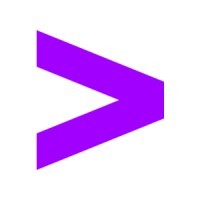 Accenture
IT, Other Engineering, Customer Service
Multiple locations
Posted on Friday, May 26, 2023
We are:
Accenture Federal Services, a wholly owned subsidiary of Accenture LLP, is a U.S. company with offices in Arlington, VA, San Antonio, TX, and St. Louis, MO. Accenture's federal business has served every cabinet-level department and 30 of the largest federal organizations. Accenture Federal Services transforms bold ideas into breakthrough outcomes for clients at defense, intelligence, public safety, civilian and military health organizations.

We believe that great outcomes are everything. It's what drives us to turn bold ideas into breakthrough solutions. By combining digital technologies with what works across the world's leading businesses, we use agile approaches to help clients solve their toughest problems fast—the first time. So you can deliver what matters most.

Count on us to help you embrace new ways of working, building for change and put customers at the core. A wholly owned subsidiary of Accenture, we bring over 30 years of experience serving the federal government, including every cabinet-level department. Our dedicated colleagues and change makers work with our clients at the heart of the nation's priorities in defense, intel, public safety, health and civilian to help you make a difference for the people you employ, serve and protect.
The Work:
The Infrastructure Tech Support Team Lead is expected to lead a team to operate and maintain AFS Infrastructure Applications with high availability and performance in a secured manner. Major responsibilities include:
Develop business cases to propose and implement additional ITSM processes and functions to further improve service – Knowledge Management, Release Management, Event Management, Request Management (with self-service capabilities)Ensure service levels are defined and met around Availability, Performance and Resiliency.
Own and Orchestrate a formal Root Cause Analysis (RCA) methodology to drive long term resolution of Sev 1 (Critical severity incidents), recurring incidents, recurring problems, or major events.
Identify and define opportunities for process improvement and adhere to the principals of Continual Service Improvement utilizing metrics to ensure processes provide the anticipated value to stakeholders and users.
Coach and mentor as necessary.
Manage the routine operation activities of the team; monitoring team workload, quality, and efficiency; and report to the team manager.
Plan, prepare, and prioritize work and resources, access risks, and ensure quality deliverable within SLA/SLT.
Make recommendation and raise question or concerns on successful delivery of the infrastructure blueprint over the whole lifecycle of a small or medium size project; Make recommendation on hardware sizing for small or medium size project.
Analyze vendor patching release schedule and make recommendation of application patching schedule in each fiscal year.