Security Delivery Senior Manager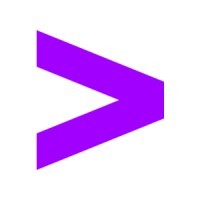 Accenture
Arlington, VA, USA
Posted on Friday, May 26, 2023
(Accenture LLP; Arlington, VA): Accenture LLP has multiple openings for the position of Security Delivery Senior Manager in Arlington, VA, and the job duties are as follows:
Lead a team of cybersecurity analysts, security engineers, delivery leads, and onboarding specialists to deliver Managed Security Services to a portfolio of clients.
Act as a security advisor for client executives, developing insights into their Security Operations program and providing data-driven strategic guidance on their security program.
Drive pre-sales efforts including sales enablement and secure renewals through close engagement with regional Managing Directors and account management teams.
Identify and remediate areas where Accenture's service delivery is inefficient or ineffective.
Build and maintain strong relationships with client executives and account teams; initiate and lead strategic innovation programs to improve quality of service or add new capabilities.
Develop, analyze, and communicate key success metrics related to delivery of the service to the client portfolio.
Work with Operations, Product Management, and R&D on evaluating existing business portfolios as well as new business opportunities for growth and investment.