Senior Operations Manager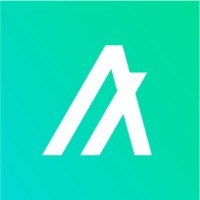 Algorand Foundation
Operations
Posted on Tuesday, September 12, 2023
ABOUT US
Our mission is to empower a dynamic, inclusive, and borderless global ecosystem - at scale - based on the Algorand blockchain technology.


The Algorand blockchain -- designed by MIT professor and Turing Award winning cryptographer Silvio Micali – is uniquely capable of delivering on the promise of a borderless global economy. It achieves transaction throughputs at the speed of traditional finance, but with immediate finality, near zero transaction costs, and on a 24/7 basis. Its carbon neutral platform and unique pure proof-of-stake consensus mechanism solves for the "blockchain trilemma" by achieving both security and scalability on a decentralized protocol, and without a second of downtime since it went live in 2019.
The Algorand Foundation is dedicated to helping fulfill the global promise of the Algorand blockchain by taking responsibility for its sound monetary supply economics, decentralized governance, and healthy and prosperous open-source ecosystem.

Algorand Foundation seeks applicants of diverse backgrounds and hire without regard to race, color, gender identity, religion, national origin, ancestry, citizenship, physical abilities, age, sexual orientation, veteran status, or any other characteristic protected by law. Cultivating inclusivity and diversity is a top priority.
Learn more about Algorand Foundation at www.algorand.foundation and about Algorand's core technology at www.algorand.com.

ABOUT THE ROLE
The Senior Operations Manager will work with various departments across Algorand Foundation to improve efficiency by process optimization and support a variety of initiatives to diagnose the challenges, create a roadmap to fix them, and implement changes. This role will also work closely with the management team to implement Policies, Processes and Procedures, building the foundation of corporate governance.

This role reports to the COO.


CORE RESPONSIBILITIES
Develop, implement, and monitor day-to-day operational systems and processes to provide visibility into the goals, progress, and obstacles of key initiatives

Draw on relationships with department heads, external partners, and vendors to make decisions regarding operational activity and strategic goals

Plan, monitor and analyze key metrics for day-to-day operations to ensure efficient and timely completion of tasks

Develop and maintain Business Continuity Plan and oversee Risk Management Register

Uphold Algorand Foundation's policies and standards, and ensure strict adherence to the legislative regulations

Draft, update and maintain Policy, Process and Procedure documents

Design, implement and execute programs related to Algorand Foundation's node network whilst providing support to ongoing key programs

Devise strategies for ensuring the growth of programs enterprise-wide, and implement process improvements to maximize output and minimize costs

Initiate and manage projects with various vendors and stakeholders

Manage office spaces and premises globally

REQUIREMENTS
10+ years of experience in Operations Management roles, 3 of which have been leading cross functional teams; in Exchanges, Fintechs, Finance, Technology, Blockchain, DeFi or Crypto industry

Expertise in key operational processes with advanced reporting capabilities

Experience in creating, developing and tracking critical KPIs and/or OKRs for the organization

Experience in working directly with senior leadership and C-level executives. You love data and connect it with the organization's vision to ensure long term goals.

Proven ability to strategically design, plan and down to effectively implementing projects and programs from inception to execution. You are able to quickly context switch, lead, work and prioritize multiple projects

Strong capabilities to set and implement policies

Knowledge of IT operations and Information Management Systems including Jira and Hubspot

Excellent written and verbal communication skills in English; solid skills in explaining structures, findings, methodologies and results to all levels of stakeholders

Self-starter and independent mindset, you are driven to create impact in the organization
GOOD TO HAVE
Experience in working with cross-functional teams in a fast-paced globally distributed company