Content/ Creative Lead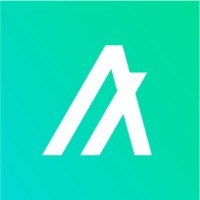 Algorand Foundation
Posted on Friday, September 15, 2023
ABOUT US
Our mission is to empower a dynamic, inclusive, and borderless global ecosystem - at scale - based on the Algorand blockchain technology.
The Algorand blockchain -- designed by MIT professor and Turing Award-winning cryptographer Silvio Micali – is uniquely capable of delivering on the promise of a borderless global economy. It achieves transaction throughputs at the speed of traditional finance, but with immediate finality, near zero transaction costs, and on a 24/7 basis. Its carbon-neutral platform and unique pure proof-of-stake consensus mechanism solves for the "blockchain trilemma" by achieving both security and scalability on a decentralized protocol, and without a second of downtime since it went live in 2019.
The Algorand Foundation is dedicated to helping fulfill the global promise of the Algorand blockchain by taking responsibility for its sound monetary supply economics, decentralized governance, and healthy and prosperous open-source ecosystem.

Learn more about Algorand Foundation at www.algorand.foundation and about Algorand's core technology at www.algorand.com.

ABOUT THE ROLE
The Content/ Creative Lead for Algorand Foundation will be responsible for planning, coordinating, and executing innovative and effective strategies for the company's marketing goals. The ideal candidate will be updated with new technologies and global trends to ensure the department spearheads relevant and relatable content.
CORE RESPONSIBILITIES
Lead over content and creative strategy, working across marketing and executive teams to align on the right messaging then directing creatives and agency to bring the vision to life.

Manage the creative process from concept to completion, translating marketing objectives into clear creative strategies

Provide creative leadership and vision to guide the development of marketing campaigns

Help bring the company's mission, vision, and voice to life through blogs, thought leadership, white papers, webinars/podcasts, and lead-generation campaigns among others.

Help the PR Department and Product Marketing Department by offering strategic counsel in their content planning and development, and overseeing strategies for events and projects, including conferences and other initiatives.
KEY REQUIREMENTS
5+ years of experience in marketing or communication

Experience developing and executing brand strategy

Experience building top-notch brand and technology campaigns.

Expertise in the development of content and communities, creation of campaign assets, in-app content, and building campaigns for domestic and international audiences.

Bachelor's degree in marketing, communications, or a related field.

Experience building content marketing strategies.

Background in technology, web 3, or finance industry.

Experience working with cross-functional teams and integrated marketing plans.
GOOD TO HAVE (OPTIONAL)
Previous exposure to fast-paced environments in start-ups

Background in a crypto or blockchain company
PERKS AND BENEFITS
You will work with a team of talented and fun-loving rockstars across the world while we are building an equitable and borderless economy together, in addition, you will get:


Competitive remuneration

Excellent retention program

Diverse, open, inclusive and collaborative culture

Supportive and flexible work arrangement

Monthly wellness budget

Computer and tech accessories

To own your growth plan




NOTE FOR APPLICANTS
Algorand Foundation is an equal opportunity employer. In accordance with applicable laws, we prohibit discrimination against any applicant or employee based on any legally-recognized basis, including, but not limited to: race, color, religion, sex (including pregnancy, lactation, childbirth or related medical conditions), sexual orientation, gender identity, age, national origin or ancestry, citizenship status, physical or mental disability, genetic information (including testing and characteristics), veteran status, uniformed service member status or any other status protected by federal, state or local laws of the country in which the applicant resides.
If you need assistance or to request an accommodation due to a disability, please contact join@algorand.foundation
Please note that only shortlisted candidates will be notified. All information gathered will be treated in strict confidence and solely used for recruitment purposes.
____
To protect the interests of all parties, Algorand Foundation does not accept unsolicited resumes from a third party agency/ search firm recruiters. Any unsolicited resumes sent to any Algorand Foundation employee, regardless of the means of transmission (email, social media, etc.) will become the sole property of Algorand Foundation. Algorand Foundation will NOT pay a fee for any placement resulting from the receipt of an unsolicited resume.