Customer Service Specialist - Thai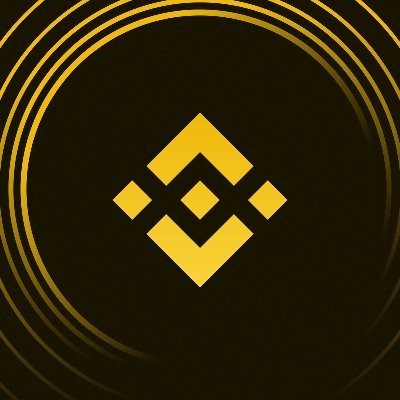 Binance
Customer Service
Bangkok, Thailand
Posted on Friday, April 21, 2023
Binance is the leading global blockchain ecosystem and cryptocurrency infrastructure provider whose suite of financial products includes the world's largest digital-asset exchange.
Our mission is to accelerate cryptocurrency adoption and increase the freedom of money.
If you're looking for a fast-paced, mission-driven organization where opportunities to learn and excel are endless, then Binance is the place for you.
This advertisement is for a role with Gulf Binance.
Customer Support is extremely important for us and we hope to create a platform where our users are well supported with excellent quality, fast response time, and accurate information.
Support is via ticketing system and a live chat and will include but not limited to customer queries, complaints, and identification approval processes for our world-class cryptocurrency exchange platform.
Support will in Thai and English, applicants need to speak both languages.
Responsibilities
Handle high volume live chat and other online tools
Provide customers with accurate, valid and comprehensive information
Follow communication procedures, guidelines, and policies
Support other business units with customer liaison, accurately document customer requests
Manage complaints, provide proper solutions and options within the time limits; follow up to secure resolution
Go the extra mile to engage customers
Handle back office tickets, and provide 7*24h online enquiries and email replies services to customers
Handle customer enquiries, advice and suggestions via chat or online tools
Support other business units with customer liaison, accurately document customer requests and advice, and provide feedback in the form of documentation
Handle customer complaints, any special cases or ad hoc tasks
Conduct quality assurance audits on customer interactions to ensure adherence to our quality standards
Provide feedback and coaching to team members to improve their performance
Requirements
Bachelor degree or above
Proficient in English and Thai with clear and logical communication in the language
Minimum 1 year experience in customer service, preferably in finance or E-commerce industry
Quality assurance in a contact centre environment experience is a plus
High level of honesty and integrity. Proactive and meticulous. A sense of responsibility and team work spirit
Ability to work under pressure, strong communication skills and exceed beyond expectation
Passionate for customer service industry and can accept to work under different work shifts, including night shift
Positive about the crypto industry
Working at Binance
• Be a part of the world's leading blockchain ecosystem that continues to grow and offers excellent career development opportunities
• Work alongside diverse, world-class talent in an environment where learning and growth opportunities are endless
• Tackle fast-paced, challenging and unique projects
• Work in a truly global organization, with international teams and a flat organizational structure
• Competitive salary and benefits
• Balance life and work with flexible working hours and casual work attire
Learn more about how Binancians embody the organization's
core values
, creating a unified culture that enables collaboration, excellence, and growth.
Apply today to be a part of the Web3 revolution!
Binance is committed to being an equal opportunity employer. We believe that having a diverse workforce is fundamental to our success.