Binance Accelerator Program - Junior Graphic Designer (MENA)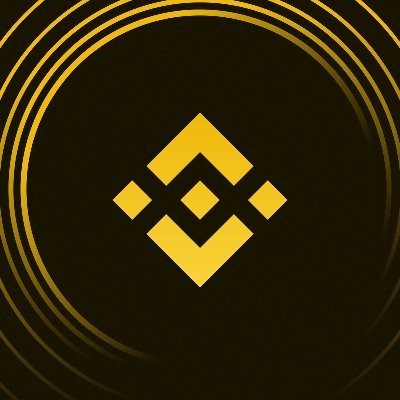 Binance
Design
Dubai - United Arab Emirates
Posted on Monday, May 15, 2023
Binance is the leading global blockchain ecosystem and cryptocurrency infrastructure provider whose suite of financial products includes the world's largest digital-asset exchange.
Our mission is to accelerate cryptocurrency adoption and increase the freedom of money.
If you're looking for a fast-paced, mission-driven organization where opportunities to learn and excel are endless, then Binance is the place for you.
About Binance Accelerator Program
Binance Accelerator Program is a concise 3 - 6 months program designed to have an immersive experience in the rapidly expanding Web3 space. You will be given the opportunity to experience life at Binance and understand what goes on behind the scenes of the worlds' leading blockchain ecosystem. Alongside your job, there will also be a focus on networking and development, which will expand your professional network and build transferable skills to propel you forward in your career.
Our Binance Accelerator Program - Welcome event, starts the first Monday of every month (June 5th, July 3rd, July 31st, September 4th).
Who may apply
Current undergraduate / graduate students and fresh graduates.
Responsibilities:
As part of the Design team, develop and produce artwork and advertising, which reflect the identity of Binance globally; across different products and local markets
Collaborate closely with the internal design team to ensure brand coherency and consistency across all creative output
Proactively identify emerging design trends, and contribute to robust internal creative conversations
Ideation of Brand-led campaigns
Requirements:
Fluency in English is required for team communication
Graphic Design or Design-related field major preferred
Basic knowledge of layouts, typography, line composition, colour, and other graphic design fundamentals
Clear communication skills - ability to express complex ideas clearly and succinctly, while collaborating closely with teams outside of the Creative group
Experience with Adobe Photoshop and Illustrator is a must, knowledge of Figma is a plus
Knowledge and interest in the world of Binance and cryptocurrency is a plus
Working at Binance
• Be a part of the world's leading blockchain ecosystem that continues to grow and offers excellent career development opportunities
• Work alongside diverse, world-class talent in an environment where learning and growth opportunities are endless
• Tackle fast-paced, challenging and unique projects
• Work in a truly global organization, with international teams and a flat organizational structure
• Competitive salary and benefits
• Balance life and work with flexible working hours and casual work attire
Learn more about how Binancians embody the organization's
core values
, creating a unified culture that enables collaboration, excellence, and growth.
Apply today to be a part of the Web3 revolution!
Binance is committed to being an equal opportunity employer. We believe that having a diverse workforce is fundamental to our success.