Binance Accelerator Programme - Risk Analyst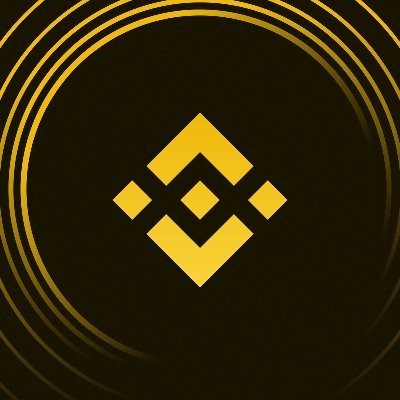 Binance
IT
Asia
Posted on Tuesday, September 12, 2023
Binance is the leading global blockchain ecosystem and cryptocurrency infrastructure provider whose suite of financial products includes the world's largest digital-asset exchange.
Our mission is to accelerate cryptocurrency adoption and increase the freedom of money.
If you're looking for a fast-paced, mission-driven organization where opportunities to learn and excel are endless, then Binance is the place for you.
About Binance Accelerator Programme
Binance Accelerator Programme is a concise 3 - 6 months programme designed to have an immersive experience in the rapidly expanding Web3 space. You will be given the opportunity to experience life at Binance and understand what goes on behind the scenes of the worlds' leading blockchain ecosystem. Alongside your job, there will also be a focus on networking and development, which will expand your professional network and build transferable skills to propel you forward in your career. Our Binance Accelerator Programme starts the first Monday of every month i.e. (July 3rd, July 31st, September 4th)
Who may apply
Bachelors and Masters students.
Responsibilities:
Review and update the codebase and related documentation for web scraping projects.
Research and evaluate various web scraping libraries and middleware, providing a detailed feature comparison matrix.
Assist in data cleaning, analysis, and storage, as well as data exchange with other departments or systems.
Assist in maintaining a proxy pool and account cookie management system to ensure the stable operation of web scrapers.
Responsible for the deployment, monitoring, and maintenance of web scraping applications, familiar with Docker containerization technology and Redis databases.
Conduct performance and security assessments for specific web scraping tasks as needed.
Proficient in using, but not limited to, Requests, Scrapy, Selenium, and other web scraping related libraries and tools.
Perform compliance audits related to website usage policies and robots.txt, among other security controls.
Record and track security events related to web scraping, including but not limited to IP bans and account restrictions.
Other duties as assigned.
Requirements:
Currently pursuing a Bachelor's or higher, preferably major in Information Technology, Computer Science, Mathematics, Engineering or related field.
Introductory knowledge of networking and security concepts: HTTP protocol, SSL/TLS, proxies, etc.
Must uphold, enforce, and abide by all institutional policies.
Strong written and verbal communication skills.
Working at Binance
• Be a part of the world's leading blockchain ecosystem that continues to grow and offers excellent career development opportunities
• Work alongside diverse, world-class talent in an environment where learning and growth opportunities are endless
• Tackle fast-paced, challenging and unique projects
• Work in a truly global organization, with international teams and a flat organizational structure
• Competitive salary and benefits
• Balance life and work with flexible working hours and casual work attire
Learn more about how Binancians embody the organization's
core values
, creating a unified culture that enables collaboration, excellence, and growth.
Apply today to be a part of the Web3 revolution!
Binance is committed to being an equal opportunity employer. We believe that having a diverse workforce is fundamental to our success.