Deployment Engineer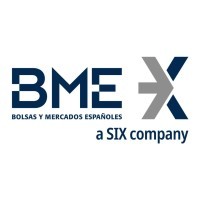 BME
Other Engineering
Madrid, Spain
Posted on Saturday, May 6, 2023
Job description:
Are you passionate about modern technology? Do you want to work in an agile, self-organized environment where collaboration, trust, and innovation are paramount? Then, our INNTECH Trading Solutions team wants to hear from you. We are looking for a bright mind to help us move forward.


As a Deployment Engineer, you will work in a diverse and international environment in close cooperation with various business units, and both internal and external clients.


Also, being part of this team, you will have the opportunity to work in operations as well as in projects to develop and enhance our technologies even further. As a valuable member of the team you will support the daily business, find solutions together and present your working achievements.


If you are a person who is comfortable with customer excellence, Linux environments, operations and interested in building out tools and infrastructure, focused on system level availability, agility and transparency, then we have the right challenge for you.


What You Will Do
non-Functional support of Inntech Core System
deploy & Maintenance Inntech services in Production & Test environments
support internal and external issues and request
close relation with Inntech Customer Support to cover L1 absences
be able to join to our rotating shifts from 8:00 to 18:30
be on-call (approx. one week every 1.5 months) for responding to and troubleshooting any issue. This is economically compensated
What You Bring
at least 2 years of experience in a technical support role
relevant experience with Linux environments and advanced knowledge of MySQL databases
client-oriented mindset and empathic person to deal with clients under pressure, having also high team building and collaborative skills
ability to work in fast-paced and agile environment (SCRUM) and high interest in learning new technologies and concepts
knowledge of scripting languages (Python and Bash) and Financial and Trading terminals is a plus
high level, both written and spoken, of Spanish and English