Cyber Security Engineer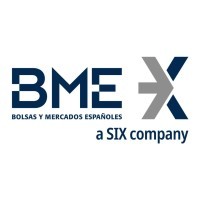 BME
Madrid, Spain
Posted on Monday, May 22, 2023
Job description:
The Swiss Financial Center combines expertise and technology, enabling businesses to thrive here and abroad, processing billions of transactions every day. And SIX is right at the center of it. Do you want to become part of a dynamic and global team, which protects this ecosystem?


As a member of the team in the cyber security department, you will work hand-in-hand with our internal customers and technology partners to engineer our security stack, increase the level of automation, and evaluate improvements as well as new technologies.


We are seeking a talented and experienced Cyber Security Engineer to join our growing team. The ideal candidate will have hands-on experience in deploying and managing cyber security solutions from an engineering point of view, managing security products such as EDR, SOAR, Threat Intel Platforms, NIDS and DNS security products.


What You Will Do
be part of the Cyber Security Team at SIX, which is responsible for managing and maintaining several security platforms such EDR, SOAR, NIDS, etc.
participate in the design and implementation of new features and functionality, working closely with our stakeholders
troubleshoot and resolve technical issues, providing technical support to other teams as needed
monitor platform performance and availability, and work to optimize and improve it as necessary
stay up-to-date with new and emerging features, making recommendations for how they can be leveraged to improve the platform
contribute to the Cyber Defense organization and help to continuously improve our security platforms
What You Bring
bachelor's degree in Computer Science, Information Technology, or a related field
3+ years of experience in IT Operations and managing EDR (i.e. Cisco AMP and Tanium), Palo Alto XSOAR, NIDS Cisco Firepower and Cisco DNS Umbrella
strong understanding of network protocols, security principles, and system administration best practices will be a plus
analytical and problem-solving skills, with the ability to troubleshoot and resolve complex technical issues and a strong interpersonal and communicative personality with the ability to work effectively in a team-oriented environment
high verbal & writing skills in English are a must
willingness to participate in 24x7 on-call rotation