Head of Marketing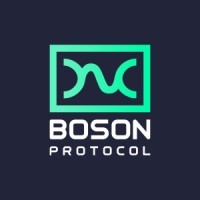 Boson Protocol
Job Functions:
Marketing & Communications
Employment Types:
Full-time
Role Summary
We are looking for a fast-paced, proactive Head of Marketing with strong experience of managing a multi channel marketing and community building program within a web3 based ecosystem.
The role aim is to enable the organization to launch products and gather adoption of a decentralized native exchange protocol by developing
You will be data driven, customer focused and manage the marketing plan for Boson Protocol across content creation, PR and media relations, partnerships, social media, events, CRM and marketing automation.
The ideal candidate is passionate about shaping the decentralised future, and is just as passionate about marketing, the ever changing technologies supporting it, and it's timeless core concepts. Our Head of Marketing is both creative and analytical, is results driven, resourceful and leads by example.
Key responsibilities
Develop and align marketing strategy and objectives to overall organizational strategy
Lead a team of marketers to deliver across brand, product marketing, content/social and community development to deliver excellence in every opportunity
Design branding, positioning and product launch strategies
Ensure our brand message is strong and consistent across all channels and marketing efforts
Ensure the cadence and quality of our social media, content and marketing calendars
Analyse consumer behaviour and determine customer personas
Identify opportunities to reach new market segments and expand market share
Craft quarterly and annual hiring plans
Monitor competition (proposition, acquisitions, commercial strategy and new products and features)
Coordinate sales and marketing efforts to boost brand awareness
Participate in the quarterly and annual planning of company objectives
Prepare and manage quarterly and annual budgets for the Marketing department
Must have skills and experience
Prior experience of around 5-10 years in marketing, communications, PR/editing, journalism, (print, online or broadcast) preferred.
Experience working in tech - especially within crypto, blockchain, NFTs, DeFi a plus.
You should have the ability to condense technical material into digestible information for a variety of audiences (mainstream, tech, developers etc.)
Successful experience of marketing a web3 based project.
Well versed in the implementation and management of marketing analytics
Experience with a wide range of social media management tools
Capable of planning and optimising outbound and inbound marketing campaigns
Remarkable written and verbal communication skills
Ability to liaise with influencers, content creators and subject matter experts
Capable of working effectively and independently in a remote team environment
Able to provide valuable references / concepts that improve the work of others
Comfortable with responding to incidents and able to face issues calmly
Ability to manage and prioritise multiple tasks and projects simultaneously
Keen interest in leadership, able to inspire others to become their best selves
A never ending curiosity to learn and master new tooling and best practices
Technical education preferred
Experience with eCommerce technology and understanding of the eCommerce value chain are a strong plus
Benefits of working with us
Work Remotely in a dynamic, fast growth startup
The opportunity of working with bleeding edge technology
Close collaboration with leading projects and thought leaders in the space
Other benefits vary depending on the country of residence
Some of our guiding principles
Dream Big: We have the ambition to become one of the core building blocks upon which the decentralized web will be built
Self-Mastery: Mindful conduct and always on learning are critical components of personal and collective grow
Collaboration: Expertise is key, but sharing knowledge and building together with joy is the foundation for truly remarkable work
Stay lean: Our ethos is to create and share value equitably, with minimal value extraction and that is reflected in everything we do.
About Boson Protocol
Boson is an optimistic fair-exchange protocol which enables the decentralized commercial exchange of any physical thing, without centralized intermediaries or trusted counterparties.
Instead, Buyer and Seller make incentivized commitments to trade, via smart contracts encoded with game theory and tokenized as redeemable NFTs.
Redeemable NFTs (rNFTs) can be thought of as forward contracts for physical things, programmed within smart contracts. rNFTs can be held, transferred or traded like any other NFT.
Boson uses game theory and independent resolvers to provide the bearer of an rNFT with strong and credible assurance, that either they will be able to redeem the token for the physical thing or receive their money back.
Read on at http://bosonprotocol.io