Compliance Officer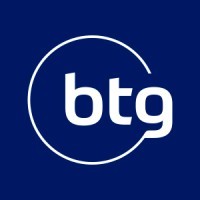 BTG Pactual
Software Engineering, Legal
New York, NY, USA
Posted on Saturday, May 13, 2023
The BTG Pactual Group is a Brazil-based investment bank, asset manager and broker dealer institution with a 30 year history and a strong presence in Latin America, and additional offices in New York, London and Lisbon. BTG Pactual is looking for a Miami-based Compliance Officer who will assist with broker dealer compliance. The US broker dealer business includes wealth management, institutional trading, research and investment banking.
Responsibilities:
• Assist with all compliance policies and procedures for the US broker dealer based upon regulatory requirements, industry practices and established internal controls with a focus on the retail wealth management business.
• Serve as the US BD AML Officer. Advise on all AML, KYC and related matters including the
review and approval of wires and new accounts.
• Conduct internal testing, supervision, surveillance, auditing and investigations.
• Assist with regulatory examinations, inquiries, internal audit reviews and related remediation.
• Ensure that all required documentation is maintained by the Firm.
• Provide oversight of legal entities, branch offices, business units and processes.
• Maintain and update written supervisory procedures.
• Review and approve marketing materials.
• Monitor employee compliance with policies and procedures.
• Organize compliance training programs.
• Review and answer client and counterparty due diligence questions.
• Interact with and manage third parties including compliance consultants and external counsel.
• Liaise with internal constituents regarding compliance issues and initiatives.
Requirements:
• Minimum 5 years related broker dealer experience. Experience at a retail broker dealer is a must.
• Bachelor's degree required at a minimum.
• FINRA Series 7 and 24 licenses required.
• Certified Anti-Money Laundering Specialist (ACAMS)
• Thorough knowledge of broker dealer regulatory environment required including FINRA, SEC,
and applicable regulatory guidelines.
• Experience interacting with regulators and assisting with regulatory exams and inquiries.
• Strong communicator, comfortable in presenting and explaining analysis.
• Ability to work with and consult individuals at all levels of an organization.
• Team player with great attitude and work ethic. Interest in working on a global team dealing with
a global business.
• Strong analytical and critical thinking skills, sound judgment and decision-making skills.
• A results-oriented and resourceful individual who is capable of quickly taking control of his/her
responsibilities and establishing himself/herself as a credible and creative business partner.
• Language skills including Portuguese and Spanish preferred but not required.