Director of Sales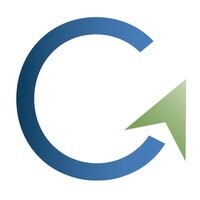 Circulor
Job Functions:
Sales & Business Development
Employment Types:
Full-time
Locations:
United States; Remote
Circulor is the leader in supply chain traceability and emissions tracking software for complex industrial supply chains. The Director of Sales sits within Circulor's sales team and is responsible for leading sales activities in North America.
You are dynamic, commercially focused and enjoy working in a fast-paced and collaborative environment with a multi-national and international client base.
You will design and deliver Circulor's go-to-market strategy including expanding the sales team in the US.
You will own the performance and growth of the sales development team and the revenue target for North America and will work closely with Sales, Marketing and Customer Success to build a healthy and stable pipeline through inbound and outbound strategies. You will have a strong track record in selling enterprise software to C-level clients in procurement, supply chain and sustainability functions of large organizations.
You will define, build and lead a go to market team in the US. You will be a player-coach; able to close significant business on your own but also enable a wider team to sell and close new business, manage key customer relationships to drive organic growth and also feed customer feedback and market intelligence into the product development lifecycle.
Responsibilities
Designing and executing the go-to-market strategy in the US
Designing and implementing 'best in class' process and structure into the sales organization to create a strong platform for continued, predictable growth.
Ensure the US sales team meets and exceeds its pipeline and revenue target for the territory
Build an effective pipeline of sales opportunities with a focus on converting and closing new business (new brands).
Manage and lead sales activities and negotiations using a range of selling and influencing skills to win new business that will drive growth in annual recurring revenue (ARR).
Identify opportunities to deliver ARR growth from both existing and new customers and prospects.
Maximize re-bid success for the most strategic customers.
Prepare and deliver proposals, bids and presentations to prospects and customers
Personally, and through the broader team, build effective and trusting relationships across client organizations that promote and enhance Circulor's capabilities, track record and brand recognition
Establish and maintain internal partnerships with marketing, account development, and customer success teams
Apply best practice and sales methodologies and demonstrate core skills in objection handling with customers, overcoming difficult challenges to enable a positive outcome.
Requirements
7+ years of enterprise software sales experience, or target sector experience in automotive, sustainability, and supply chains. Likely to have helped a SaaS business grow from $10m to 50m+.
Proven ability to bring together direct sales, channel sales and sales development teams to develop customer acquisition strategies that will generate winning customer outcomes – ideally with supply chains, procurement and sustainability clients
Evidence of superior sales performance in previous sales leadership roles
Previous experience building a sales organization that serves the enterprise. Has successfully built and run scaled sales teams that are closing deals with large, complex companies executing a successful 'land and expand' strategy.
Strong understanding of industrial supply chains and/or sustainability
Exceptional interpersonal skills
Proven track-record hiring top-performing sales professionals.
Systematic, structured approach to sourcing and assessing candidates.
Excellent oral and written communication skills including the ability to create & deliver clear, engaging, accurate & concise presentations, proposals and value propositions
Willingness to travel internationally
Bachelors Degree
Location: USA