Continental Europe Regulatory Compliance Executive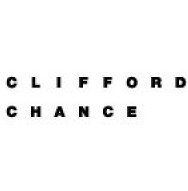 Clifford Chance
Legal
Poland
Posted on Friday, May 26, 2023
Clifford Chance Continental Europe regional risk and compliance function is an integral part of the Firm's Global Risk and Compliance Team.
Our vision is to be the global law firm of choice for the world's leading businesses of today and tomorrow. Clifford Chance is committed to the highest ethical, professional, and regulatory standards across all jurisdictions and practices. Our values and principles are reflected in the Clifford Chance Code of Conduct. Clifford Chance is committed to continuously improving the way we manage compliance.

We take a sophisticated approach to risk management and compliance, often setting the standard for our industry. The central team coordinates closely with the managing partners of the firm's offices globally, and others with compliance responsibility around the firm.

Who you will work with

As a part of the Risk and Compliance team, you will help supporting the delivery of the firm's Compliance Framework across continental Europe. You will report to the Regional Head of Compliance, CE ("RHC") and work closely with Head of International Compliance, Compliance Managers and Officers in the region, global network, and international compliance team, where appropriate. You will also work closely with the Continental Europe Data Privacy Manager.

What you will be responsible for

As the Continental Europe Regulatory Compliance Executive, you will support RHC in setting up a regional compliance network and coordinating compliance initiatives across CE with the aim of promotion of compliance and development of a strong compliance culture within the region, including:
Collating feedbacks on policies, compliance impact assessments and other global initiatives, coordinating updates on the firm's intranet

Monitor regulatory changes in the region (at EU and local levels) which may have an impact on the operations of the firm and existing policies and procedures and advise the HRC and central compliance function of any such future changes and their impact potentially on the firm, contributing to the global Horizon Scanning initiative

Providing support with collection and presentation of compliance data, maintaining / updating dashboards, and compliance reports, and ensuring non-compliance instances are adequately addressed

Supporting ongoing review and management of compliance related training in the region and ensuring appropriate level of timely attendance is maintained by reaching out to lawyers and partners in the region

Supporting CE offices with standardised request from clients or their auditors

Supporting RHC with implementation of a system in the region to create awareness of the firm's global policies and procedures

Supporting RHC with providing compliance advice and guidance to partners, lawyers, and business professionals

Together with the RHC:
o being a point of contact for queries in relation to compliance matters for the region and supporting with compliance-related queries and responses to incidents
o assisting with review and amending of relevant global and local policies and ensuring synchronisation of approaches to compliance within the region and globally
o assisting local compliance managers and officers with engagement letters review and coordinating procurement-related questionnaires from clients together with relevant global functions
o developing and delivering compliance-related trainings
o assisting in identifying and assessing key regulatory and compliance risks in the region and working with management to mitigate those risks
o working on conducting regular compliance risk assessments
Your career experience so far

You will have a legal or compliance background with up to 5 years of experience gained at a commercial or governmental organisation. A law degree, compliance certifications, and knowledge of a second foreign European languages in addition to English are desirable.

You will need to demonstrate your ability to work with a wide range of stakeholders, good understanding of regulatory environment in the EU, experience in advising on or implementing and developing of policies and controls in relation to the above. You will also have some experience in delivering legal or compliance-related trainings.

You will need to demonstrate that you can thrive in a team with high professional standards, ability to work with a wide range of stakeholders, carry out responsibilities independently, and a flexible client-friendly commercial approach.
How we will support you

From your first day with us, you will have varied opportunities to continuously grow and development your skills and knowledge. From formal training, informal coaching and mentoring through to skills-based and technical training and on the job learning.

About the Firm

Whatever your area of expertise, you will find a range of career opportunities at Clifford Chance. And wherever you're heading, Clifford Chance is where you can be true to your ambitions.

Our firm, work and people span jurisdictions, cultures, and languages. In a world where commercial success increasingly relies on globalisation, we offer clients a truly international perspective, and we offer our people a rewarding and stimulating career.

We're proud of our approachable, friendly, and team-based way of working. Highly professional and self-assured, with an entrepreneurial streak, our people are more than happy to share their expertise and knowledge.

To find out more about what it is like to work in Clifford Chance, please visit link.

Equal opportunities

At Clifford Chance we understand that our true asset is our people. Inclusion is good for our team and their families, our firm and society.
We are committed to treating all employees and applicants fairly and equally regardless of their gender, gender identity and expression, marital or civil partnership status, race, colour, national or ethnic origin, social or economic background, disability, religious belief, sexual orientation, or age. This applies to recruitment and selection, terms and conditions of employment including pay, promotion, training, transfer, and every other aspect of employment.

Our goal is to deliver an equality of opportunity, an equality of aspiration and an equality of experience to everyone who works in our firm. Find out more here.
#LI-YS1