Financial Crime Compliance and Onboarding Specialist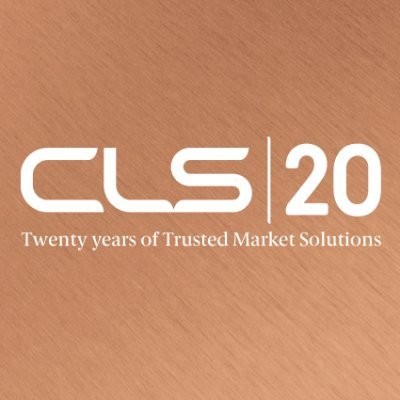 CLS Group
Accounting & Finance, Legal
London, UK
Posted on Friday, November 4, 2022
About CLS
CLS is the trusted party at the centre of the global FX ecosystem. Utilized by thousands of counterparties, CLS makes FX safer, smoother and more cost effective. Trillions of dollars' worth of currency flows through our systems each day.
Created by the market for the market, our unrivalled global settlement infrastructure reduces systemic risk and provides standardization for participants in many of the world's most actively traded currencies. We deliver huge efficiencies and savings for our clients: in fact, our approach to multilateral netting shrinks funding requirements by over 96% on average, so clients can put their capital and resources to better use.
CLS products are designed to enable clients to manage risk most effectively across the full FX lifecycle – whether through more efficient processing tools or market intelligence derived from the largest single source of FX executed data available to the market.
Our ambition to make a positive difference starts with our people. Our values – Protect, Improve, Grow – underpin everything that we do at CLS and define and shape a supportive and inclusive working environment in which everyone is encouraged to be open and forward-thinking.
Functional Title

Financial Crime Compliance and Onboarding Specialst

Location

US / UK

Corporate Title

(Level 3) Financial Crime Compliance and Onboarding Specialist

Reporting to

Financial Crime Compliance Manager

Division

COO Division

Number of Direct Reports

0

Job Purpose

Support the 1st Line of Defense (LoD) team in the performance of the Financial Crime, AML & Sanctions Compliance function by assisting with the development, implementation and monitoring of the financial crimes compliance program. Perform Know Your Customer monitoring and reporting processes in support of the compliance program framework.

Additional duties would also include onboarding and supporting the analysis, reconciliation, and maintenance of client data for various products across data and processing businesses. This resource will be responsible for leading the validation of client data against CLS's data stores, reconciling discrepancies, escalating issues, and engaging with external parties to resolve discrepancies.

Essential Functions

Major duties and responsibilities of the job

Strategic

Financial Crime Compliance:

§ Support the enhancement of the CLS's AML & Sanctions frameworks

§ Perform and assist with KYC/On-boarding and AML & Sanctions related investigations and monitoring

§ Work with the 1st LoD and 2nd LoD to foster a culture of FCC compliance and appropriate conduct

§ Know Your Customer for fund and other third party customers to CLS: sight check names and addresses, Conduct entity, Politically Exposed Person and principal screening and alert dispositioning. Build comprehensive customer due diligence profile, collect anticipated activity data by product type and volumes

§ Act in maker / checker (input/approver) FCC process in Surety for all CLS Products and populate Customer Onboarding Tool with all documentation

§ Conduct documentation Quality Assurance and Review for all documentation

§ Risk acceptance - approve customers for Onboarding.

Onboarding:

§ Collaboration with Business, Finance, IT, Compliance and other teams across the organization.

§ Identify enhancements with data administration process with the intention of 1) reducing potential for data discrepancies impacting clients and 2) streamlining the data administration process.

§ Manage procedure attestation for all CLSDirect products.

§ Create and maintain MI reporting for CLSDirect products.

§ Act in maker / checker (input/approver) process in CLSDirect for relevant CLS Products, this includes but is not limited to funds onboarding and amendments.

§ Daily reconciliation of static data provided by clients which need to be accurately approved in a timely manner.

Operational

Financial Crime Compliance:

§ Ensure 2nd LoD requirements are adhered to with respect to CLS's AML & Sanctions policy

§ Support Internal Audit reviews aimed at testing adequacy of key AML & OFAC Sanctions policies and procedures

§ Support the day to day execution of an AML & Sanctions compliance program by managing and conducting a selection of Compliance tasks including:

o AML Investigations and dispositioning of PEP and sanctions hits

o Conduct KYC due diligence, enhanced due diligence, data mining and research

o Complete the accompanying administration associated with due diligence, such as drafting reports and accompanying notes

o Complete special projects, including drafting of internal procedures

§ Analysing and reporting financial crime compliance related data

§ Run data and spreadsheet reports as requested based on specific criteria. Expected to create increasingly complex reports over time (e.g. individual customer profile, year-on-year growth of customers by region, for each currency, and grouped by counterparty type, etc)

Onboarding:

§ Analyze data collected and engage with clients and 3rd party sources to isolate and resolve discrepancies, as well as field questions.

§ Work with Sales, Analytics, Product Management, Onboarding, ETL, App Support, and IT Admin in accordance with the "Client Data Administration Process".

§ Onboarding of participants to CLS Data and Processing Products, including access set-up via the CLS GUI or web API service.

§ Set-up Static Data for CLSDirect products and maintain client contact details.

§ Support the data maintenance and service for the suite of products on the CLS Direct platform.

Leadership

§ Provide subject matter expertise across new initiatives

§ Proactively develop and maintain collaborative working relationships with stakeholders at all levels

Essential / Desired Qualifications

Experience, education and any certifications as necessary for successful job performance

· Bachelor's Degree, or equivalent

· Minimum of three years or more work experience in Banking and/or Financial Services / consultancy firms

· Demonstrable financial crime compliance subject matter expertise required

Knowledge, Skills and Abilities

Experience and competencies required for successful job performance

· Financial Crime Compliance experience required

· Any exposure to payments, correspondent banking, FX, equity or derivatives business is helpful

· Familiarity with Business Intelligence/Data Analytics Software (e.g. Microstrategy) is helpful

· Ability to manage a project and identify areas of improvement

· Ability to provide flexible support during busy times of the year

· Self-starter with ability to work independently

· Can evidence strong planning, organization and time management skills with the ability to effectively deal with multiple work strands simultaneously

· High level of attention to detail

· High level of communication skills (written and oral including presentation skills).

· The ability to interact comfortably with, and relationship manage, internal and external stakeholders

Success Factors / 'How'

Personal characteristics contributing to an individual's ability to excel in the position

· Enthusiastic and passionate about Compliance

· Excellent communication & customer / stakeholder management skills are essential

· Approachable with a collaborative and partnership style

· Appreciates, delivers and encourages timely execution of controls

· Trusted to maintain strictest confidentiality

· Mature and disciplined individual

· Consistently performs to the highest standards

· Can interact comfortably at all levels adapting to different audiences as necessary and not afraid to ask questions

· Effective under pressure and can foresee and proactively deal with challenges

· Comfortable to work and interact with international based teams
Our commitment to employees
At CLS, we celebrate diversity and consider this to be one of our strongest assets. We are committed to fostering an environment in which everyone feels comfortable to be who they are, and inclusion is valued. All employees have access to our inclusive benefits, including:
Holiday - UK/Asia: 25 holiday days and 3 'life days' (in addition to bank holidays). US: 23 holiday days.
2 paid volunteer days so that you can actively support causes within your community that are important to you.
Generous parental leave policies to ensure you can enjoy valuable time with your family.
Parental transition coaching programmes and support services.
Wellbeing and mental health support resources to ensure you are looking after yourself, and able to support others.
Affinity Groups (including our Women's Forum, Black Employee Network and Pride Network) in support of our organisational commitment to embrace and always be learning more about DE&I.
Hybrid working to promote a healthy work/life balance, enabling employees to work collaboratively in the office when needed and work from home when they don't.
Active support of flexible working for all employees where possible.
Monthly 'Heads Down Days' with no meetings across the whole company.
Generous non-contributory pension provision for UK/Asia employees, and 401K match from CLS for US employees.
Private medical insurance and dental coverage.
Social events that give you opportunities to meet new people and broaden your network across the organisation.
Annual flu vaccinations.
Discounts and savings and cashback across a wide range of categories including health and retail for UK employees.
Discounted Gym membership – Complete Body Gym Discount/Sweat equity program for US employees.
All employees have access to Discover – our comprehensive learning platform with 1000+ courses from LinkedIn Learning.
Access to frequent development sessions on a number of topics to help you be successful and develop your career at CLS.