Executive Assistant - Sales / Tech Leads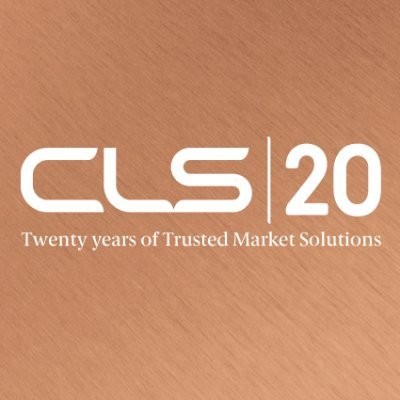 CLS Group
Administration, Sales & Business Development
London, UK
Posted on Thursday, May 11, 2023
About CLS
CLS is the trusted party at the centre of the global FX ecosystem. Utilized by thousands of counterparties, CLS makes FX safer, smoother and more cost effective. Trillions of dollars' worth of currency flows through our systems each day.
Created by the market for the market, our unrivalled global settlement infrastructure reduces systemic risk and provides standardization for participants in many of the world's most actively traded currencies. We deliver huge efficiencies and savings for our clients: in fact, our approach to multilateral netting shrinks funding requirements by over 96% on average, so clients can put their capital and resources to better use.
CLS products are designed to enable clients to manage risk most effectively across the full FX lifecycle – whether through more efficient processing tools or market intelligence derived from the largest single source of FX executed data available to the market.
Our ambition to make a positive difference starts with our people. Our values – Protect, Improve, Grow – underpin everything that we do at CLS and define and shape a supportive and inclusive working environment in which everyone is encouraged to be open and forward-thinking.
CLS helps clients navigate the changing FX marketplace – reducing risk and creating efficiencies. Our extensive network and deep market intelligence enable CLS specialists to lead the development of standardized solutions to real market problems. Our innovative, forward-looking products make the trading process faster, easier, safer

and more cost-effective – empowering our clients' success.

Functional title

Executive Assistant

Location

London

Corporate title

Executive Assistant

Report to

Chief Growth Officer

Department

Sales

No. of direct reports

0

Job purpose

The Executive Assistant will support senior managers across several divisions and work closely with Sales and certain Tech teams. The candidate must be high energy, have poise, polished with superior communication skills, a positive proactive attitude and be an excellent multitasker with a strong attention to detail. The role requires good judgment in the receipt, processing, and response to important internal and external inquiries, requests, and correspondence, often of a time sensitive, critical, and confidential nature.
Essential Function / major duties and responsibilities of the job
· Provide executive support to several senior managers and their team. Coordinate heavy day-to-day flow of work in the office
· Diary Management – proactively manage multiple calendars, heavy scheduling of meetings and calls (internal/external), often across several time zones. Understand dependencies between meetings, advise executives on time commitments, obligations and diary conflicts, and keep executive on task in terms of time commitments
· Ensure that managers are prepared for meetings with all required materials, and documents are distributed ahead of meetings and calls to all participants
· Travel logistics and coordination - organize frequent travel (domestic and international) including airfare, hotels, ground transportation and car services. Connect with relevant travel agencies, and compile materials for travel related meetings. Handle processing of visas when necessary.
· Expenses – accurate processing and timely submission of expenses using Concur
· Provide phone coverage
· Organize and maintain electronic and manual file systems, correctly file correspondence and other records; Copy or scan correspondence or other printed materials
· Provide back-up support for other EAs as needed, including calendar management, travel booking and material preparation
· Perform other additional duties as assigned
· Flexibility for overtime as needed
Experience / essential and desired for successful job performance
· Solid Executive Assistant experience supporting several Executives and/or large teams
· Prior experience working in IB/Finance preferred – experience in supporting Sales and Marketing a plus
Qualifications / certifications
· Bachelor's Degree from an accredited college or university preferred, or equivalent experience required
Knowledge, skills and abilities / competencies required for successful job performance
· Excellent organization skills and attention to detail
· Demonstrate sound judgement handling competing priorities, time-sensitive projects and potential conflicts
· Excellent writing and superior communication skills
· Advanced knowledge of Microsoft Office systems (Outlook, Word, Excel and PowerPoint)
· Sharepoint knowledge a plus
· Ability to carry out continuing and complex assignments that require the organization of materials, the handling of routine administrative details, and the preparation of reports
· Ability to properly handle confidential and sensitive information
· Able to provide flexible support during key times of the year
· Proficiency in phone systems and video conference
Success factors / 'How'. Personal characteristics contributing to an individual's ability to excel in the position
· Proactive, self-starter
· Able to adapt and work in a fast-paced and transformational environment
· Service oriented - provide a consistently helpful service team and external parties. Effective in managing expectations and workload priorities
· Time management - able to plan work efficiently to ensure own deadlines are fully achieved, communicates project and BAU milestones with team and/or manager
· Delivery focused - start all projects and BAU with the end result in mind, demonstrate a clear understanding of annual objectives and how they will be achieved/measured
Our commitment to employees
At CLS, we celebrate diversity and consider this to be one of our strongest assets. We are committed to fostering an environment in which everyone feels comfortable to be who they are, and inclusion is valued. All employees have access to our inclusive benefits, including:
Holiday - UK/Asia: 25 holiday days and 3 'life days' (in addition to bank holidays). US: 23 holiday days.
2 paid volunteer days so that you can actively support causes within your community that are important to you.
Generous parental leave policies to ensure you can enjoy valuable time with your family.
Parental transition coaching programmes and support services.
Wellbeing and mental health support resources to ensure you are looking after yourself, and able to support others.
Affinity Groups (including our Women's Forum, Black Employee Network and Pride Network) in support of our organisational commitment to embrace and always be learning more about DE&I.
Hybrid working to promote a healthy work/life balance, enabling employees to work collaboratively in the office when needed and work from home when they don't.
Active support of flexible working for all employees where possible.
Monthly 'Heads Down Days' with no meetings across the whole company.
Generous non-contributory pension provision for UK/Asia employees, and 401K match from CLS for US employees.
Private medical insurance and dental coverage.
Social events that give you opportunities to meet new people and broaden your network across the organisation.
Annual flu vaccinations.
Discounts and savings and cashback across a wide range of categories including health and retail for UK employees.
Discounted Gym membership – Complete Body Gym Discount/Sweat equity program for US employees.
All employees have access to Discover – our comprehensive learning platform with 1000+ courses from LinkedIn Learning.
Access to frequent development sessions on a number of topics to help you be successful and develop your career at CLS.