IT Security Specialist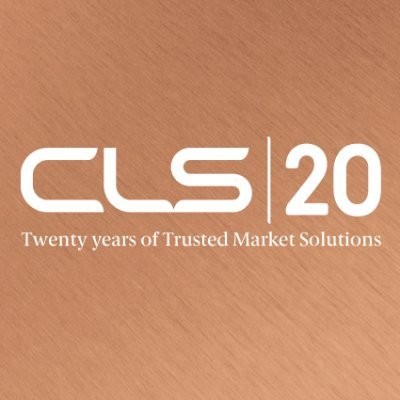 CLS Group
IT
London, UK
Posted on Thursday, May 11, 2023
About CLS
CLS is the trusted party at the centre of the global FX ecosystem. Utilized by thousands of counterparties, CLS makes FX safer, smoother and more cost effective. Trillions of dollars' worth of currency flows through our systems each day.
Created by the market for the market, our unrivalled global settlement infrastructure reduces systemic risk and provides standardization for participants in many of the world's most actively traded currencies. We deliver huge efficiencies and savings for our clients: in fact, our approach to multilateral netting shrinks funding requirements by over 96% on average, so clients can put their capital and resources to better use.
CLS products are designed to enable clients to manage risk most effectively across the full FX lifecycle – whether through more efficient processing tools or market intelligence derived from the largest single source of FX executed data available to the market.
Our ambition to make a positive difference starts with our people. Our values – Protect, Improve, Grow – underpin everything that we do at CLS and define and shape a supportive and inclusive working environment in which everyone is encouraged to be open and forward-thinking.
This is a lead role and will support the implementation of new or modified Privileged Access Management (PAM) capabilities delivered by projects and will be responsible to help develop and mature operational aspects of these new capabilities.
Qualifications/Knowledge:
Proficient with design and implementation of Centrify/Delinea Zero Trust PAM solution.
Experience identifying privileged access use cases and implementing controls which restrict access and reduce standing privileges.
Knowledge of role based access control (RBAC) and how it is used to enforce the principle of least privilege access.
Knowledge of just-in-time access provisioning and associated PAM technologies used to reduce standing privileges.
Experience with privileged account discovery and automation of account onboarding processes.
Experience with password vaults used to protect privileged accounts, including shared accounts, service accounts and application to application accounts (A2A).
Experience with using a vault to manage secrets and encryption keys which include enforcement of password controls.
Experience with development and implementation of security monitoring use cases using components that provide audit logging, session monitoring and analytics capability.
Familiar with the integration of PAM technologies with ITSM systems, such as ServiceNow.
Familiar with Identity and Access Management solutions and integration with PAM (SailPoint, Okta, Ping, etc.).
Knowledge of multifactor authentication and experience implementing 2FA on various privilege access interfaces.
Familiar with SIEM technologies and security log integrations, such as Splunk.
Experience with databases, LDAP and directory services, application servers, Windows and Nix operating systems and network infrastructure.
Proficient in writing procedures and technical documentation.
Responsibilities:
Engineer processes and solutions to ensure that PAM services perform according to defined processes intended to reduce risk and comply with internal security policies and standards.
Working with stakeholders, define and document business requirements and technical designs for integration with technology infrastructure and business applications.
Engineer, deploy, and maintain the Centrify/Delinea PAM solution including PAS, Authentication Service and Audit & Monitoring Service.
Take responsibility for the rolling out of PAM solution(s) with expertise in integrating disparate systems.
Establish a continual service improvement plan and improve overall PAM service, focusing on operational, process and resource efficiency.
Data analysis, reporting and metrics that provide visibility in to performance and efficiency of the PAM effort.
Assist with development and maintain process and control documentation supporting PAM services.
Assist in designing, planning, and implementation of security controls, policies, and processes.
Our commitment to employees
At CLS, we celebrate diversity and consider this to be one of our strongest assets. We are committed to fostering an environment in which everyone feels comfortable to be who they are, and inclusion is valued. All employees have access to our inclusive benefits, including:
Holiday - UK/Asia: 25 holiday days and 3 'life days' (in addition to bank holidays). US: 23 holiday days.
2 paid volunteer days so that you can actively support causes within your community that are important to you.
Generous parental leave policies to ensure you can enjoy valuable time with your family.
Parental transition coaching programmes and support services.
Wellbeing and mental health support resources to ensure you are looking after yourself, and able to support others.
Affinity Groups (including our Women's Forum, Black Employee Network and Pride Network) in support of our organisational commitment to embrace and always be learning more about DE&I.
Hybrid working to promote a healthy work/life balance, enabling employees to work collaboratively in the office when needed and work from home when they don't.
Active support of flexible working for all employees where possible.
Monthly 'Heads Down Days' with no meetings across the whole company.
Generous non-contributory pension provision for UK/Asia employees, and 401K match from CLS for US employees.
Private medical insurance and dental coverage.
Social events that give you opportunities to meet new people and broaden your network across the organisation.
Annual flu vaccinations.
Discounts and savings and cashback across a wide range of categories including health and retail for UK employees.
Discounted Gym membership – Complete Body Gym Discount/Sweat equity program for US employees.
All employees have access to Discover – our comprehensive learning platform with 1000+ courses from LinkedIn Learning.
Access to frequent development sessions on a number of topics to help you be successful and develop your career at CLS.