Office & Facilities Manager - Workplace Services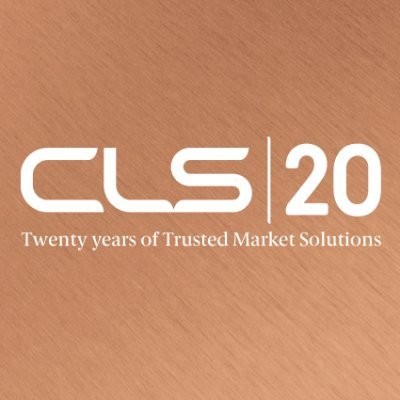 CLS Group
Operations
Iselin, Woodbridge Township, NJ, USA
Posted on Thursday, May 11, 2023
About CLS
CLS is the trusted party at the centre of the global FX ecosystem. Utilized by thousands of counterparties, CLS makes FX safer, smoother and more cost effective. Trillions of dollars' worth of currency flows through our systems each day.
Created by the market for the market, our unrivalled global settlement infrastructure reduces systemic risk and provides standardization for participants in many of the world's most actively traded currencies. We deliver huge efficiencies and savings for our clients: in fact, our approach to multilateral netting shrinks funding requirements by over 96% on average, so clients can put their capital and resources to better use.
CLS products are designed to enable clients to manage risk most effectively across the full FX lifecycle – whether through more efficient processing tools or market intelligence derived from the largest single source of FX executed data available to the market.
Our ambition to make a positive difference starts with our people. Our values – Protect, Improve, Grow – underpin everything that we do at CLS and define and shape a supportive and inclusive working environment in which everyone is encouraged to be open and forward-thinking.
Job Description
April 2023
Employee
CLS helps clients navigate the changing FX marketplace – reducing risk and creating efficiencies. Our extensive network and deep market intelligence enable CLS specialists to lead the development of standardized solutions to real market problems. Our innovative, forward-looking products make the trading process faster, easier, safer

and more cost-effective – empowering our clients' success.
| | | | |
| --- | --- | --- | --- |
| Functional title | Workplace Services Office Manager | Location | New Jersey |
| Level | Level 3 | Report to | Workplace Services Lead US & Tokyo |
| Department | Workplace Services | No. of direct reports | Individual Contributor |
To provide quality, timely and cost-effective facilities management and physical security services to the New Jersey Office (NJO) at the highest standards to the CLS group of companies.
Role is primarily based in the New Jersey but travel to the New York City (FiDi) is required to support US Workplaces Services BAU, initiatives, and projects as well as to provide team coverage.
Essential Function / major duties and responsibilities of the job
Strategic
Under the direction of the Workplace Services Lead US & Tokyo, the Workplace Services Office Manager is responsible for managing the day to day operations of facility, health & safety, and physical security related services in NJO.
Collaborate effectively with stakeholders to drive forward key objectives of the Workplace Services team and the wider CLS corporate goals.
Operational
Office management
· Ensure that all NJO Workplace Services & Security equipment is adequately serviced and maintained.
· Manage all NJO Workplace Services related projects and improvement.
· Address emergency alarms out-of-hours and go into the office when required.
· Maintain a detailed working knowledge of and adhere to all CLS, Workplace Services, Health & Safety and Security policies and procedures.
· Adhere, implement and suggest Workplace Services departmental global standards, processes and procedures including creating and updating related documentation.
· Liaise with NJO Building Management regarding building related maintenance and security issues.
· Ensure the Workplace Services Department workorder tickets are monitored, maintained, provide a proactive solution, and promptly closed out.
· Ensure the NJO office and seating plans are updated, working closely with HR to ensure headcount numbers/names are current.
· Ensure monthly, quarterly & semi-annual maintenance is booked and entered in the Workplace Services maintenance log.
· Provide Workplace Services inductions for all new starters.
· Manage New Jersey hybrid working desk booking inquiries. Ensure that all desks are appropriately set up, cleaned and ready for use.
· Manage NJO lockers (inventory, allocations, and cleanouts for Leavers), office and furniture keys
· Manage and inform all relevant parties of any incidents and update the Incident Tracker.
· Manage parking tags with the NJO building management and maintain CLS staff vehicle list.
· Identify opportunities to improve office space, storage and reduce costs to maximize efficiency.
· Work with Workplace Services team on a monthly/quarterly basis to gather Attestation information to be submitted for Operational Risk controls.
· Managed dedicated Day Cleaning Porter and night cleaning manager to ensure proper cleaning of premise.
· Manage NJO meeting room calendars ensuring there are no conflicts. Assist as needed with connecting Audio / Video conference calls. Assist with ordering of food, setting up rooms and any other request required for the meeting.
· Manage all aspects of incoming and outgoing mail and couriers. Maintain the Courier log books to ensure proper tracking and billing.
· Daily administrative tasks including but not limited to ensure that CLS office is always well presented, comms room is clean and tidy at all times, manage all staff requests and issue resolution to the highest quality, ensuring their complete satisfaction, notify building security of daily visitors, issue visitor Wi-Fi access credentials, notify employee when their visitors arrive, maintain visitor and vendor logs books, Upload CLS daily statistics, send weekly email of upcoming New Starters and Visitors, send end of day Daily Handover to all Workplace Services teams, and answer CLS phone lines as required.
· Carry out other duties, as directed by Manager, within the general scope of the Job Description.
Health & Safety
· Maintain a safe and secure working environment and ensure that CLS is compliant with local Health & Safety and Fire Codes/Regulations.
· Schedule AED/CPR and Fire Safety team trainings and actively participate as a Deputy Fire Warden on the team.
· Collaborate with the team to provide a 24/7 response to Workplace Services related emergencies including liaising with the BCM team.
· Ensure Emergency contact details for NJO Workplace Services staff are updated when required.
· Provide support during Business Continuity Plan exercises and invocations.
Physical Security
· Manage all aspects of NJO card access control including creation of physical access cards to CLS office and building lobby access (exterior doors, elevators, and turnstiles).
· Maintain a detailed working knowledge of all Workplace Services related alarms and monitoring equipment located in NJO and ensure it is fully operational, adequately serviced.
· Ensure the site is always secure and that emergency exit doors are secure and alarms fully functional.
· Ensure all Leaver access cards are disabled and received when staff members leave and notify Building Management Security to disable those access cards.
· Manage NJO Lost or Damaged access card workorder tickets and ensure they are actioned / closed, and relevant updates are made in the CLS' Electronic Access Control and Building Management systems.
· Perform monthly physical security checks against HR reports to confirm access has been removed from CLS' physical security system and Building's card access systems.
· Address requests for door access reports and replacement cards.
· Action and close all NJO Starter / Leavers form, extensions, visitor requests and any other NJO ServiceNow tickets on a daily basis.
Vendor liaison / administration
· Work with Vendor Management team to ensure all contract documentation is received for every NJO vendor.
· Liaise with all vendors to ensure highest level of service and support is received, and all contracted services are performed.
· Liaise with vendors on renewing and / or implementing new contracts.
· Ensure that all CLS premise & physical security equipment is adequately serviced and maintained by vendors on a timely basis as per the contract.
· Manage janitorial contract (includes day porter) and meet with the supervisor for regular walk-throughs to ensure superior cleanliness of the premises at all times
· Escort Workplace Services vendors while doing work on-site
· Ensure all Preventive Maintenance is scheduled and marked complete in the Maintenance Tracker
· Ensure Contract Tracker is updated timely.
· Submit POs for approved contracts, consumables, and one-time work.
· Ensure all Certificates of Insurance (COI) are reviewed, accurate, renewed before expiration and additional insured is listed as directed.
Purchasing / budget management
· Oversee office supplies and consumables to ensure sufficient stock, accuracy of delivery and are within budget.
· Confirm office and consumable supply deliveries match the orders placed and "receipt" them in the PO system.
· Participate in creating, managing, and reforecasting the NJO budget.
· Ensure all variable spend is within or below budget and optimize costs saving whenever possible.
· Responsible for submitting, receipting, and tracking POs for all scheduled maintenance, repairs, consumables, and office supplies.
Leadership
· Through example and behavior, strive to provide leadership to other team members ensuring a level of excellence is achieved in delivering the facility services.
· Maintain and develop appropriate technical skills to support the organizations facility management needs and its stakeholders.
Experience / essential and desired for successful job performance
· Facilities management experience, including office management, health & safety, physical security, purchasing and vendor liaison / management in the banking, financial or technology services industry.
Qualifications / certifications
· College degree or equivalent work experience required.
Knowledge, skills, and abilities / competencies required for successful job performance
· 5+ years office and administrative management.
· General knowledge of facility operations, including HVAC, UPS, BMS, generators and EACS (Electronic Access Control Systems) preferred.
· Excellent verbal, written, grammar, and communication skills.
· Ability to work across cross functional business units and departments.
· Expert in Microsoft Office Suite programs (Excel, PowerPoint, Word, Outlook, Teams).
Success factors / 'How'. Personal characteristics contributing to an individual's ability to excel in the position
· Able to plan work efficiently to ensure deadlines are fully achieved on time, communicates project and BAU milestones with manager and/or team as relevant.
· Ability to assess unstructured information, digest it and present it clearly and logically.
· Quick learner and problem solver willing to thoroughly research to develop correct answer/solution.
· Ensures the delivery and execution of results.
· Shows sense of urgency, integrity, and confidentiality.
· Ability to build relationships with internal and external stakeholders.
· Organized self-starter with an ability to multi-task with a 'can-do' attitude and minimal supervision.
· Ability to work independently as well as collaborate effectively with others to drive forward key objectives of the Workplace Services team and the wider CLS corporate goals.
Expected full-time salary range between $75,000 - $95,000 + variable compensation + 401(k) match + benefits.
*Note: Disclosure as required by NY Pay Transparency Law of the expected salary compensation range for this role
Our commitment to employees
At CLS, we celebrate diversity and consider this to be one of our strongest assets. We are committed to fostering an environment in which everyone feels comfortable to be who they are, and inclusion is valued. All employees have access to our inclusive benefits, including:
Holiday - UK/Asia: 25 holiday days and 3 'life days' (in addition to bank holidays). US: 23 holiday days.
2 paid volunteer days so that you can actively support causes within your community that are important to you.
Generous parental leave policies to ensure you can enjoy valuable time with your family.
Parental transition coaching programmes and support services.
Wellbeing and mental health support resources to ensure you are looking after yourself, and able to support others.
Affinity Groups (including our Women's Forum, Black Employee Network and Pride Network) in support of our organisational commitment to embrace and always be learning more about DE&I.
Hybrid working to promote a healthy work/life balance, enabling employees to work collaboratively in the office when needed and work from home when they don't.
Active support of flexible working for all employees where possible.
Monthly 'Heads Down Days' with no meetings across the whole company.
Generous non-contributory pension provision for UK/Asia employees, and 401K match from CLS for US employees.
Private medical insurance and dental coverage.
Social events that give you opportunities to meet new people and broaden your network across the organisation.
Annual flu vaccinations.
Discounts and savings and cashback across a wide range of categories including health and retail for UK employees.
Discounted Gym membership – Complete Body Gym Discount/Sweat equity program for US employees.
All employees have access to Discover – our comprehensive learning platform with 1000+ courses from LinkedIn Learning.
Access to frequent development sessions on a number of topics to help you be successful and develop your career at CLS.