Regulatory Relations Specialist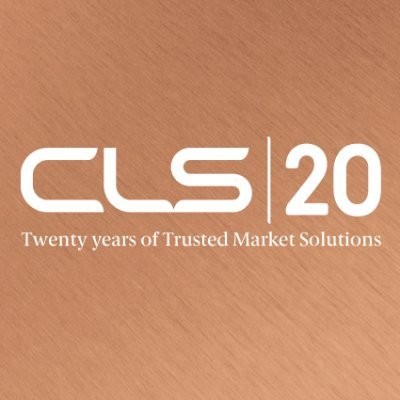 CLS Group
Legal
New York, NY, USA
Posted on Wednesday, May 24, 2023
About CLS
CLS is the trusted party at the centre of the global FX ecosystem. Utilized by thousands of counterparties, CLS makes FX safer, smoother and more cost effective. Trillions of dollars' worth of currency flows through our systems each day.
Created by the market for the market, our unrivalled global settlement infrastructure reduces systemic risk and provides standardization for participants in many of the world's most actively traded currencies. We deliver huge efficiencies and savings for our clients: in fact, our approach to multilateral netting shrinks funding requirements by over 96% on average, so clients can put their capital and resources to better use.
CLS products are designed to enable clients to manage risk most effectively across the full FX lifecycle – whether through more efficient processing tools or market intelligence derived from the largest single source of FX executed data available to the market.
Our ambition to make a positive difference starts with our people. Our values – Protect, Improve, Grow – underpin everything that we do at CLS and define and shape a supportive and inclusive working environment in which everyone is encouraged to be open and forward-thinking.
Job Description
September 2, 2022
Employee
The Regulatory Relations function of CLS Group Legal manages and oversees the relationship between CLS and its Regulators, including the Federal Reserve Bank of New York (FRBNY), which is CLS's primary supervisory authority, and the Federal Reserve Board of Governors staff in Washington DC, and the Federal Reserve Payments and Market Infrastructure (PMI) Policy, which acts as the secretariat to the Oversight Committee consisting of 23 Central Banks. The management and oversight, includes but is limited to, regulatory engagement, examination management and regulatory filings and submissions and other matters relating to the advance notice of proposed change (ANPC) provisions of Regulation HH and Regulation Y. In carrying out its remit, Regulatory Relations interacts and collaborates with all CLS business functions.

Functional title

Regulatory Relations Specialist

Location

New York

Corporate title

Level 3

Report to

Head of Regulatory Relations

Department

Legal

No. of direct reports

0

Job purpose

This role will be a Level 3 specialist position in the Regulatory Relations function of the Legal division working on various facets of Regulatory Relations – related responsibilities and tasks, as described herein.

· The position requires an ability (i) to counsel and collaborate with business lines and personnel with respect to regulatory action items, document submissions and processes and regulatory requirements; (ii) to manage reporting and presentations to senior management, board, and other programs / committees and (iii) to support in regulatory examinations.
Essential Function / major duties and responsibilities of the job
Strategic
· Support CLS's interface with: (i) the FRBNY Supervisory teams regarding all ongoing supervisory activities; (ii) the Fed Board Regulation HH team re: Regulation HH ANPC requirements and Regulation Y filings; and (iii) the Oversight Committee, including:
o Supervisory-related examination and continuous monitoring activity
o Managing the development and preparation of Regulatory Relations reporting to the Board, Senior Management and other committees / programs
o Leading on the reporting and tracking of remedial activities
o Supporting the overall regulatory framework, including training / education of CLS's DFMU status, relevance and impact.
· Provide guidance and advice related to Regulatory Relations, enhance (as needed) policies/procedures, support CLS's growth program through Regulation HH ANPC and Regulation Y activities and embedded participation in project working groups and support CLS's strategy by engaging effectively in the supervisory regulatory environment
· Support the Head of Regulatory Relations in developing and preparing document submissions to internal constituencies, such as Board/Committees and internal committees
Operational
· Develop and maintain relationships with business lines in order to provide oversight and manage various types of deliverables involving input from a number of stakeholders
· Serve as a Regulatory Relations resource and coordinate and oversight related regulatory activities and engagement
· Manage the end-to-end process of reporting activities, including working with various data sets and collaborating with the business and continuously enhancing reporting
· Participate in working groups for projects and initiatives
· Responsible for managing the continuous monitoring sessions for different business divisions
· Responsible for tracking regulatory requests/deliverables, associated deadlines, owners, and stakeholders/dependencies
· Facilitate timely, high quality regulatory deliverables by coordinating and managing expectations internally as well as with regulatory stakeholders
· Proactively interface with the business on responses to regulatory actions for timely submission
· Be innovative, and able to prioritize and manage multiple tasks and deadlines
Leadership
· Collaborate across the company to maintain and enhance supervisory interface
· Strategize, influence and advise business lines with respect to Regulatory Relations remit
· Support and serve as a resource for CLS strategic initiatives
· Assist in managing and evolving CLS's relationships with regulatory stakeholders with a specific focus on the CLS Oversight Committee
· Support and assist in further developing CLS's relationships with the regulatory community and industry groups across jurisdictions
·
Experience / essential and desired for successful job performance
· Juris Doctor
· Minimum 5 years of experience in compliance / legal functions / regulatory affairs in the financial services industry
Qualifications / certifications
· Juris Doctor
Knowledge, skills and abilities / competencies required for successful job performance
· Organized self-starter with exceptional communication skills (both written and verbal), an ability to multi-task with a 'can-do' attitude
· Experience in and/or ability to work effectively with staff representing all disciplines within a company (e.g., Business Development, Operations, IT, Risk Management and Legal)
· Proficient in standard PC programs (Word, Power Point and Excel)
· Ability to work effectively with all levels in the organization and tactfully with a wide variety of stakeholders.
· Ability to work constructively and flexibly in a small team environment
· Accurate, acute attention to detail and ability to deal with high volume of information and high execution mode of environment
· Ability to work independently on routine matters; however, is expected to seek guidance from management and accept supervision on all matters
· Professionalism, discretion, ability to maintain strict confidentiality
· Strong relationship-building and interpersonal skills
· Rudimentary knowledge/understanding of the key players in the regulatory community (e.g. the Federal Reserve, Bank of England, BIS)
· Rudimentary understanding of and interest in the FX market, current and evolving regulatory environment, oversight of financial services, risk management expectations and standards, and the impact on CLS
·
Success factors / 'How'. Personal characteristics contributing to an individual's ability to excel in the position
· Able to work in a DFMU environment with extremely high standards and intense regulatory scrutiny
· High ethical standards and a profound sense of urgency, integrity and confidentiality
· Driven by own initiative, can work independently as well as collaboratively
· Demonstrates appropriate awareness and skill on when and how to engage with stakeholders
· Ability to build relationships, consensus, to influence both internal and external stakeholders
· Loyal and results oriented team player
· Ensures delivery and execution of results
Expected full-time salary range between $125,000 - $150,000 + variable compensation + 401(k) match + benefits.
*Note: Disclosure as required by NY Pay Transparency Law of the expected salary compensation range for this role
Our commitment to employees
At CLS, we celebrate diversity and consider this to be one of our strongest assets. We are committed to fostering an environment in which everyone feels comfortable to be who they are, and inclusion is valued. All employees have access to our inclusive benefits, including:
Holiday - UK/Asia: 25 holiday days and 3 'life days' (in addition to bank holidays). US: 23 holiday days.
2 paid volunteer days so that you can actively support causes within your community that are important to you.
Generous parental leave policies to ensure you can enjoy valuable time with your family.
Parental transition coaching programmes and support services.
Wellbeing and mental health support resources to ensure you are looking after yourself, and able to support others.
Affinity Groups (including our Women's Forum, Black Employee Network and Pride Network) in support of our organisational commitment to embrace and always be learning more about DE&I.
Hybrid working to promote a healthy work/life balance, enabling employees to work collaboratively in the office when needed and work from home when they don't.
Active support of flexible working for all employees where possible.
Monthly 'Heads Down Days' with no meetings across the whole company.
Generous non-contributory pension provision for UK/Asia employees, and 401K match from CLS for US employees.
Private medical insurance and dental coverage.
Social events that give you opportunities to meet new people and broaden your network across the organisation.
Annual flu vaccinations.
Discounts and savings and cashback across a wide range of categories including health and retail for UK employees.
Discounted Gym membership – Complete Body Gym Discount/Sweat equity program for US employees.
All employees have access to Discover – our comprehensive learning platform with 1000+ courses from LinkedIn Learning.
Access to frequent development sessions on a number of topics to help you be successful and develop your career at CLS.