Information Security Risk Manager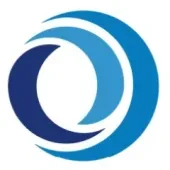 CLS
IT
New York, NY, USA
Posted on Thursday, May 11, 2023
About CLS
CLS is the trusted party at the centre of the global FX ecosystem. Utilized by thousands of counterparties, CLS makes FX safer, smoother and more cost effective. Trillions of dollars' worth of currency flows through our systems each day.
Created by the market for the market, our unrivalled global settlement infrastructure reduces systemic risk and provides standardization for participants in many of the world's most actively traded currencies. We deliver huge efficiencies and savings for our clients: in fact, our approach to multilateral netting shrinks funding requirements by over 96% on average, so clients can put their capital and resources to better use.
CLS products are designed to enable clients to manage risk most effectively across the full FX lifecycle – whether through more efficient processing tools or market intelligence derived from the largest single source of FX executed data available to the market.
Our ambition to make a positive difference starts with our people. Our values – Protect, Improve, Grow – underpin everything that we do at CLS and define and shape a supportive and inclusive working environment in which everyone is encouraged to be open and forward-thinking.
Job purpose
The Information Security Risk Manager is a key member of the Risk Management team and provides expertise to manage operational risk related to information security. The role is responsible for leveraging and supporting the ORM framework designed by CLS to identify, assess, mitigate, and report on operational and project risk. The successful candidate serves as a second set of eyes to management to provide review and credible challenge of the effectiveness of information security processes and controls. This position is highly engaged with the firm-wide Information Security teams who provide security solutions as well as all corporate departments that own information security risk.
Essential Function / major duties and responsibilities of the job
Review and Credible Challenge – Provide independent review and credible challenge of the information security risk profile and all associated framework components, e.g., risk and control self-assessments, control testing, incident management, metrics and indicators, risk appetite, finding management, and reporting.
Risk Identification - Identify and assess cyber and information security risks and incidents related to key systems supporting CLS services and the broader impact to the financial ecosystem.
Risk Assessments - Assess whether new/existing cybersecurity activities and controls utilized by CLS are designed and implemented effectively to verify that risks are mitigated to targeted levels.
Mitigation - Provide subject matter expertise to business units to drive ownership and progress of correction action plans.
Monitoring - Review metrics, external events, and escalation reports to monitor risk and control-related developments, issues, and trends in the management of cybersecurity, technology, and information security risk for CLS.
Governance – Actively present to various committees and forums to keep management educated on changes to CLS risk appetite.
Project Oversight – Embed in various projects to challenge design, requirements, and go-live criteria to reduce impact of transformation risk.
Relationship Management – Be a respected point of contact to stakeholders across the business and technology functions in providing operational risk coverage for information security risk.
Advisory Services – Be a trusted advisor and provide effective challenge to stakeholders on the evolving cybersecurity and technology risk landscape.
Policy & Procedures - Maintain and oversee relevant policies, standards, and procedures related to CLS security processes.
Mentorship – Provide guidance and support to junior members of the team.
Experience / essential and desired for successful job performance
· At least six years of experience specifically related to information security governance, operations, and risk management.
· Broad-based technology experience at substantial scale and complexity in a global, highly regulated, high-volume transaction environment. Experience must include time operating within transaction services environments characterized by the need for continuous availability and the highest levels of security.
· Comfortable working in a complex matrixed organization, ideally in a global firm with a dynamic and rapidly changing environment.
· Experience operating within a highly regulated environment, with a preference for experience at the international and federal levels. Deep knowledge of policy frameworks and a strong understanding of policies, procedures, guidelines, and structure.
· Functional expertise, with operational knowledge of and exposure to various current and emerging information security areas such as:
| | | |
| --- | --- | --- |
| v Cyber resilience | v Identity & privileged access management | v Secure coding practices |
| v Cloud security configuration and control frameworks | v Network security | v Third-party risk management |
| v Incident response | v Threat/vulnerability management | v Security architecture |
Qualifications / certifications
· B.S. in a technology discipline (Computer Science, Information Management, Computer Engineering, Cybersecurity or equivalent).
· Relevant certification is desirable, e.g., CISSP, CISM, CISA.
· Working knowledge of Risk Management life cycles based on an established framework: NIST CSF, NIST SP 800-53, ISO 27001, SANS, CERT, ENISA, CSA, OACA, ISACA.
· Proficiency in MS PowerPoint and Excel.
· Experience in broader MS Office suite, including Project and Visio is a plus
· Experience with enterprise GRC tools, e.g. Archer is a plus
Knowledge, skills, and abilities / competencies required for successful job performance
To carry out the duties of the position effectively, the individual will need to possess the following attributes:
· Judgement and decision making
· Communication & Influence
· Teamwork & Professionalism
· Able to work independently, as required
Success factors / 'How'. Personal characteristics contributing to an individual's ability to excel in the position
· Possess strong technical, analytical, and problem-solving skills.
· Provide thought leadership while willing and able to individually contribute to finding solutions.
· Self-motivated to exceed management expectations and objectives.
· Clearly communicate complex technical issues to both business and technical staff at all levels.
· Able to keep organized and detailed documentation.
· Confidence to effectively challenge points of view regardless of seniority or corporate title.
· Professionalism to seek out and embrace diversity of thought and experience.
· Strong collaboration skills to tackle complex security challenges that may span across multiple internal and external departments and groups.
· Able to effectively cope with change and comfortably handle risk and ambiguity.
· Tenacious resolve and positive attitude in challenging situations.
Include the below on all US job postings:
Expected full-time salary range between $130,000 - $160,000 + variable compensation + 401(k) match + benefits.
*Note: Disclosure as required by NY Pay Transparency Law of the expected salary compensation range for this role
Our commitment to employees
At CLS, we celebrate diversity and consider this to be one of our strongest assets. We are committed to fostering an environment in which everyone feels comfortable to be who they are, and inclusion is valued. All employees have access to our inclusive benefits, including:
Holiday - UK/Asia: 25 holiday days and 3 'life days' (in addition to bank holidays). US: 23 holiday days.
2 paid volunteer days so that you can actively support causes within your community that are important to you.
Generous parental leave policies to ensure you can enjoy valuable time with your family.
Parental transition coaching programmes and support services.
Wellbeing and mental health support resources to ensure you are looking after yourself, and able to support others.
Affinity Groups (including our Women's Forum, Black Employee Network and Pride Network) in support of our organisational commitment to embrace and always be learning more about DE&I.
Hybrid working to promote a healthy work/life balance, enabling employees to work collaboratively in the office when needed and work from home when they don't.
Active support of flexible working for all employees where possible.
Monthly 'Heads Down Days' with no meetings across the whole company.
Generous non-contributory pension provision for UK/Asia employees, and 401K match from CLS for US employees.
Private medical insurance and dental coverage.
Social events that give you opportunities to meet new people and broaden your network across the organisation.
Annual flu vaccinations.
Discounts and savings and cashback across a wide range of categories including health and retail for UK employees.
Discounted Gym membership – Complete Body Gym Discount/Sweat equity program for US employees.
All employees have access to Discover – our comprehensive learning platform with 1000+ courses from LinkedIn Learning.
Access to frequent development sessions on a number of topics to help you be successful and develop your career at CLS.