Collaboration Tools Support Specialist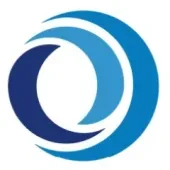 CLS
Customer Service
London, UK
Posted on Thursday, July 13, 2023
About CLS
CLS is the trusted party at the centre of the global FX ecosystem. Utilized by thousands of counterparties, CLS makes FX safer, smoother and more cost effective. Trillions of dollars' worth of currency flows through our systems each day.
Created by the market for the market, our unrivalled global settlement infrastructure reduces systemic risk and provides standardization for participants in many of the world's most actively traded currencies. We deliver huge efficiencies and savings for our clients: in fact, our approach to multilateral netting shrinks funding requirements by over 96% on average, so clients can put their capital and resources to better use.
CLS products are designed to enable clients to manage risk most effectively across the full FX lifecycle – whether through more efficient processing tools or market intelligence derived from the largest single source of FX executed data available to the market.
Our ambition to make a positive difference starts with our people. Our values – Protect, Improve, Grow – underpin everything that we do at CLS and define and shape a supportive and inclusive working environment in which everyone is encouraged to be open and forward-thinking.
Job Purpose
Provide 2nd and 3rd line operational support for the CLS Collaboration Tool set and Infrastructure in the company's 24x7 hosted and cloud environments. You will be required to take ownership of problems through to resolution over a wide variety of systems and technologies. The role requires SME level experience for supporting multiple resilient solutions in an enterprise Microsoft Windows Server environment and M365 Platform.
Operational
Responsible for the CLS Collaboration Tool-set:

Microsoft SharePoint Online
Application Workflows (using PowerApps & Power Automate)
Microsoft Teams
Microsoft One Drive
Exchange Online
Other M365 tool set applications e.g PowerBi
Maintain and provide SME level infrastructure and content support for the CLS internal and external Microsoft M365 solutions.
Managing the vendor relationship for Outsourced SharePoint Support and be the main interface for CLS providing Business As Usual and Project Support where required
Running the Workflow migrations converting from internal systems into suitable M365 Power products running in the cloud
Responsible for governance and configuration management of the M365 environment
Responsible for the record retentions policies across the environment for all M365 applications
General Housekeeping & Administration of the M365 environment for all applications
Responsible for maintaining and updating all required Key Controls across the environment
Business As Usual Support across all applications
Main interface with the CLS business teams
Driving change and recommending improvements across the CLS estate
Ensure that the BAU service is prioritised and all incidents, problems and service requests are responded to in an efficient manner without negatively impacting SLA's and reporting metrics in place.
Provide problem resolution of systems for local and remote users.
Participate in the Infrastructure Support team in scheduled Disaster Recovery testing activities and provide SME level support for M365 applications where required.
Create, maintain and review operational process and support documentation.
Perform daily/weekly/quarterly system checks. Ensure any issues identified are tracked and addressed.
Participate in the on-call rota and planned weekend work as required.
Perform monthly operating system patching as required.
Provide representation for Infrastructure Support changes at the weekly/daily CAB. Ensure other team's changes do not have an impact on the delivery of the infrastructure services.
Strategic
Ensure CLS internal systems are managed to the highest standard by following industry best practice.
Demonstrate good problem management ownership and prevention of SLA breach under Incident/Problem Management processes.
Actively contribute to the development of existing and new IT process and procedures to enhance service transition and service operation lifecycle stages.
Demonstrate self-starter capabilities identifying areas of improvement and taking action in order to address
Leadership
Provide support to the team lead/deputy lead roles and act as a point of escalation for the junior members of the team.
Through example and behaviour, strive to provide peer leadership to other team members ensuring a level of excellence is achieved in delivering the service.
Lead and oversee the successful release and transition of new IT services into support, meeting the team's service acceptance criteria.
Undertake the role of Technical Lead on internal RTB projects applying both significant communication, organisational and technical skills to achieve successful outcomes.
Mentor junior members of the team, both technically and professionally
Essential Qualifications
Bachelor's degree or equivalent
Prior IT operational support experience across business critical Production M365 and Sharepoint On-prem and Online solutions.
Desired Qualifications
Microsoft M365 certification in required Tool-set
ITIL certification
Knowledge, Skills and Experience
Must have very strong experience supporting production Microsoft M365 solutions, including SharePoint Online and Teams, in an enterprise Microsoft Windows/Active Directory environment.
Performed SharePoint on-premise migrations to SharePoint Online
Strong experience of supporting enterprise web infrastructure services and related technologies.
Experience of supporting M365 data backup and governance technologies in the cloud.
Experience in working with ticket systems such as ServiceNow and an understanding of priorities and SLA's.
Ability to plan and implement technical changes without unexpected disruption to the service and with minimal oversight.
Ability to collaborate effectively with other operational support teams in to support the service.
Strong experience of providing cross training on technologies and operational processes to colleagues
Strong documentation and technical writing skills.
Have excellent time management and organisational skills.
Knowledge of ITIL framework (understanding of Incident, Request, Problem, Change).
Desired
Experience working in financial services sector
Key Success Indicators
Possess a strong service-oriented mind set who can consistently deliver a high level of service to the business.
Proactive individual who can take the lead in engaging with the business users and to support the environment with minimal oversight.
Self-motivated to exceed management expectations and objectives.
Demonstrate strong technical, analytical and problem solving skills.
Able to manage their time effectively and prioritise their own workload in order to meet changing demands from the business.
A high level of presentation and communications skills with the ability to communicate confidently with both business and technical staff at all levels.
Ability to engage with the business to effectively support the environment with minimal oversight.
Our commitment to employees
At CLS, we celebrate diversity and consider this to be one of our strongest assets. We are committed to fostering an environment in which everyone feels comfortable to be who they are, and inclusion is valued. All employees have access to our inclusive benefits, including:
Holiday - UK/Asia: 25 holiday days and 3 'life days' (in addition to bank holidays). US: 23 holiday days.
2 paid volunteer days so that you can actively support causes within your community that are important to you.
Generous parental leave policies to ensure you can enjoy valuable time with your family.
Parental transition coaching programmes and support services.
Wellbeing and mental health support resources to ensure you are looking after yourself, and able to support others.
Affinity Groups (including our Women's Forum, Black Employee Network and Pride Network) in support of our organisational commitment to embrace and always be learning more about DE&I.
Hybrid working to promote a healthy work/life balance, enabling employees to work collaboratively in the office when needed and work from home when they don't.
Active support of flexible working for all employees where possible.
Monthly 'Heads Down Days' with no meetings across the whole company.
Generous non-contributory pension provision for UK/Asia employees, and 401K match from CLS for US employees.
Private medical insurance and dental coverage.
Social events that give you opportunities to meet new people and broaden your network across the organisation.
Annual flu vaccinations.
Discounts and savings and cashback across a wide range of categories including health and retail for UK employees.
Discounted Gym membership – Complete Body Gym Discount/Sweat equity program for US employees.
All employees have access to Discover – our comprehensive learning platform with 1000+ courses from LinkedIn Learning.
Access to frequent development sessions on a number of topics to help you be successful and develop your career at CLS.