Operational Resilience Specialist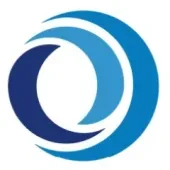 CLS
London, UK
Posted on Wednesday, August 9, 2023
About CLS
CLS is the trusted party at the centre of the global FX ecosystem. Utilized by thousands of counterparties, CLS makes FX safer, smoother and more cost effective. Trillions of dollars' worth of currency flows through our systems each day.
Created by the market for the market, our unrivalled global settlement infrastructure reduces systemic risk and provides standardization for participants in many of the world's most actively traded currencies. We deliver huge efficiencies and savings for our clients: in fact, our approach to multilateral netting shrinks funding requirements by over 96% on average, so clients can put their capital and resources to better use.
CLS products are designed to enable clients to manage risk most effectively across the full FX lifecycle – whether through more efficient processing tools or market intelligence derived from the largest single source of FX executed data available to the market.
Our ambition to make a positive difference starts with our people. Our values – Protect, Improve, Grow – underpin everything that we do at CLS and define and shape a supportive and inclusive working environment in which everyone is encouraged to be open and forward-thinking.
Job purpose
As a systemically important financial market utility, the operational resilience posture of CLS is inextricably tied to the wellbeing of the global financial infrastructure. While CLS enjoys a strong and demonstrable history of resilience of its platforms and operating environments, the external influence of regulatory expectations and CLS's need to maintain, monitor and improve the resilience of its services, demands an increased focus and change in the way in which CLS considers Resilience.
CLS has therefore established a dedicated Resilience team, reporting to the Chief Operating Officer and has developed and implement an Operational Resilience Framework, underpinned by an on-going Operational Resilience Plan, to enable the on-going monitoring and management of its Operational Resilience posture.
Essential Function / major duties and responsibilities of the job
Strategic
The successful candidate will work with the business resilience leads to evolve and develop the underpinning components of CLS Operational Resilience Framework, to include:
· Establishing and maintaining best of breed resilience methodology
· Engagement and monitoring of regulatory environment to inform CLS' approach to Resilience
· Aligning Operational Resilience strategy to updates and changes to overall CLS Corporate Strategy and divisional strategy updates.
Operational
As a member of the Resilience team, the candidate will be continually engaged with the day to day operations of CLS' Operational Resilience framework, monitoring and understanding service performance and seeking to learn lessons from any issues or incidents to feed into the overall framework and plan.
Framework
· Participation at a working group level of change programs which may materially alter the resilience posture of the organization, influencing these to ensure risk is either mitigated or improvements made.
· Establish and manage key forums for steering of CLS' Operational Resilience framework.
· Manage and oversee the component parts of CLS' Operational Resilience framework (including business services, mapping of dependencies, impact tolerances and scenario testing)
· Establish and run an ongoing programme of scenario testing against the business services within the CLS Operational Resilience framework
· KPI monitoring and reporting for the outcome of testing and tolerance breaches
· Remediation planning and business case creation for the remediation of observed tolerance breaches.
Testing and documentation
· Create and update documentation in order to deliver new or existing 'Playbook's to the organization, outlining current response and recovery capabilities that CLS has to mitigate and manage disruption scenarios
· Plan, manage and coordinate technical end-to-end scenario testing (often involving both internal and external stakeholders) in order to validate 'Playbook' documentation, plans and/ or other artefacts
· Own the outputs of such testing including the reporting and presentation of outputs to internal Fora and Committees
First Line Risk and Assessment
· Own and manage periodic Operational Risk processes and attestations (e.g. Risk and Control Self-Assessment process, Risk Appetite review, KPI drafting and monitoring) within the team as part of the '1st line of defence'
· Work extensively with Risk and Compliance in order to support credible and proportionate business challenge as part of the risk assessment and validation process, ensuring that CLS operates within risk appetite
· Partner, when appropriate, with Internal Audit as part of the '3rd line of defence' in order to review and close actions and open items following internal and/ or external assessment
· Proactively champion the Resilience team within CLS and continually seek to improve the risk and control environment, including risk taxonomy and KRI review, scenario creation and review and owning control testing within the CLS Risk Aggregation Tool
Regulatory horizon scanning and assessment
· Contribute to, constructively challenge and feedback on Regulatory reviews from a '1st line of defence' perspective, partnering with Risk and Compliance (and other business stakeholders) to ensure that CLS' response to the regulator is appropriate
Leadership
The candidate will be required to lead change across the organization as CLS develops and then implements the Resilience Framework and Plan. This will require strong analytical and influencing skills along with empathy and the ability to understand others and their positions.
Experience / essential and desired for successful job performance
The candidate shall have the following experience:
· A history of Operational Risk analysis, specifically in the Resilience domain.
· Experience across technology, third party, facilities and people risk analysis and mitigation.
· Experience in the delivery of projects providing solutions across the breadth of a company's operations; business process, technology solutions, cyber remediation, third party risk etc.
· Close to, or involved in, the FCA / BoE proposals on operational resilience would be beneficial.
Qualifications / certifications
Recognized qualifications in the following areas will be beneficial:
· Operational / Enterprise Risk Management
· Business Analysis
· Project Management (e.g Prince / PMI / APM)
· Cyber Management (e.g. CISM)
Knowledge, skills and abilities / competencies required for successful job performance
The candidate will possess deep analytical skills in areas of business services and processes, understanding the relationship to underpinning resources (e.g. Technology, People, Facilities and Third Parties) and be able to assist the business in determining the importance of these services and processes both internally and across the markets. In addition to this, they will be:
· Be experienced in presenting structured analysis of prioritized risk statements
· Familiar with project lifecycles and business case development in support of risk mitigation.
· Comfortable in co-ordinating and chairing meetings at all levels of the organization, from low level working groups through to senior level steering meetings
Success factors / 'How'. Personal characteristics contributing to an individual's ability to excel in the position
The candidate should be inquisitive, well structured and pragmatic, along with being driven and passionate about understanding the lowest level of detail of CLS operations and how to make these more resilient.
The ability to form strong, long lasting relationships across the business will be key.
· Collaborative- partners through proactive communication with stakeholders; able to influence without authority.
· Innovative - develops engaging and innovative solutions.
· Manages complexity - able to operate and flex to changing priorities while managing within resource constraints.
· Action oriented- self-starter, takes on new challenges with a sense of urgency and enthusiasm, providing a proactive, client focused and "can do" approach.
· Detail oriented – seeks to understand the lowest level of information and how this relates to the bigger picture.
· Demonstrates self-awareness - recognizes own strengths and development areas; eager to learn and develops.
Our commitment to employees
At CLS, we celebrate diversity and consider this to be one of our strongest assets. We are committed to fostering an environment in which everyone feels comfortable to be who they are, and inclusion is valued. All employees have access to our inclusive benefits, including:
Holiday - UK/Asia: 25 holiday days and 3 'life days' (in addition to bank holidays). US: 23 holiday days.
2 paid volunteer days so that you can actively support causes within your community that are important to you.
Generous parental leave policies to ensure you can enjoy valuable time with your family.
Parental transition coaching programmes and support services.
Wellbeing and mental health support resources to ensure you are looking after yourself, and able to support others.
Affinity Groups (including our Women's Forum, Black Employee Network and Pride Network) in support of our organisational commitment to embrace and always be learning more about DE&I.
Hybrid working to promote a healthy work/life balance, enabling employees to work collaboratively in the office when needed and work from home when they don't.
Active support of flexible working for all employees where possible.
Monthly 'Heads Down Days' with no meetings across the whole company.
Generous non-contributory pension provision for UK/Asia employees, and 401K match from CLS for US employees.
Private medical insurance and dental coverage.
Social events that give you opportunities to meet new people and broaden your network across the organisation.
Annual flu vaccinations.
Discounts and savings and cashback across a wide range of categories including health and retail for UK employees.
Discounted Gym membership – Complete Body Gym Discount/Sweat equity program for US employees.
All employees have access to Discover – our comprehensive learning platform with 1000+ courses from LinkedIn Learning.
Access to frequent development sessions on a number of topics to help you be successful and develop your career at CLS.