Project Manager - Security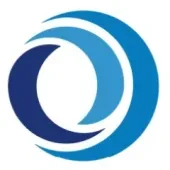 CLS
Operations
London, UK
Posted on Sunday, September 10, 2023
About CLS
CLS is the trusted party at the centre of the global FX ecosystem. Utilized by thousands of counterparties, CLS makes FX safer, smoother and more cost effective. Trillions of dollars' worth of currency flows through our systems each day.
Created by the market for the market, our unrivalled global settlement infrastructure reduces systemic risk and provides standardization for participants in many of the world's most actively traded currencies. We deliver huge efficiencies and savings for our clients: in fact, our approach to multilateral netting shrinks funding requirements by over 96% on average, so clients can put their capital and resources to better use.
CLS products are designed to enable clients to manage risk most effectively across the full FX lifecycle – whether through more efficient processing tools or market intelligence derived from the largest single source of FX executed data available to the market.
Our ambition to make a positive difference starts with our people. Our values – Protect, Improve, Grow – underpin everything that we do at CLS and define and shape a supportive and inclusive working environment in which everyone is encouraged to be open and forward-thinking.
Job purpose
The Project Manager ensures that the project delivers the agreed business benefits on time, to budget, to the required quality standard, all within the CLS Project Governance framework.
This role will be responsible for delivery of a suite of primarily IT infrastructure projects with a security focus. Management of Infrastructure & Corporate Technology projects is required.
Key stakeholder groups will be the Enterprise Architecture, IT Security, Testing, Risk, Infrastructure and Performance/Capacity teams
The PM will be:
· Responsible for developing, in conjunction with the Project Sponsor, a definition of the project(s) and ensures the project is effectively resourced and manages the relationships with a wide range of groups (including all project contributors).
· Responsible for managing the work of consultants, allocating and utilising resources in an efficient manner and maintaining a co-operative, motivated and successful team.
· Responsible and accountable for the delivery of several projects which report into a wider Portfolio of change.
· Responsible for detailed project reporting and governance adherence
Essential Function / major duties and responsibilities of the job
Strategic
· Defines plans through a rigorous and highly interactive process of defining business requirements, project specifications, managing resources and environments.
· Agrees and formalizes plans, conducts or co-ordinates required business analysis where necessary. Presents plans and business cases and gains their sign off from sponsors and other stakeholders.
· Relationship management; develop and maintain strong relationships with stakeholders, both internal and external.
· Create project business case for all projects and ensure the benefits are measurable and agreed by all stakeholders. Responsible for demonstrating that stated benefits have been realised once the project has been delivered.
Operational
• Manage day-to-day operational aspects of a project, scope and budget
• Manage and maintain interlock of projects with other project managers
• Create and execute project work plans and revise as appropriate to meet changing needs and requirements
• Effectively apply, support and champion the CLS Governance methodology and enforce project standards
• Review deliverables prepared by the project team before company-wide review
• Identify all project resources and where necessary work with the PMO to secure project support resources
• Identify and lead the virtual project team
• Manage, mitigate and report project risks and issues
• Where required, recruiting project staff and consultants
• Managing co-ordination of the partners and working groups engaged in project work
• Ensure project documents are complete, current, and stored appropriately
• Detailed project planning and control including:
o Developing and maintaining a detailed project plan.
o Managing project deliverables in line with the project plan.
o Recording and managing project issues and escalating where necessary.
o Resolving cross-functional issues at project level.
o Managing project scope and change control.
o Monitoring project progress and performance from a benefit realisation, time, cost and quality perspective.
o Providing status reports.
• Liaison with, and updates progress to, project steering board/senior management
• From time to time, provide cover for peers and assist in the creation and issuance of departmental reports
• Understand basic revenue models, P/L, and cost-to-completion projections, apply analysis to this data to make project decisions and provide reporting of this data
Leadership
• Coach and mentor junior members of staff
• Display complete ownership for projects leading by example
• Capable of managing a project team effectively through matrix management. Need to be able to get the best out of a team of people who are not direct reports.
• Experienced at managing stakeholders ensuring strong communication and governance is in place.
• Influence and manage the project teams (internal and external) to deliver to the required constraints of time, budget and quality.
Experience / essential and desired for successful job performance
• Significant practical experience of leading and managing Corporate/Infrastructure change programmes across an end-to-end project lifecycle gained within a large organisation
• Extensive hands-on experience of delivering complex IT change projects in a fast-moving organisation
• Have responsibility of delivering change programmes with budgets in excess of £1m
• Excellent communication skills with practical experience of supporting technical teams to formulate and articulate business benefits through the construction of business cases
• Demonstrable experience of quantifying the effort required to deliver a solution whilst articulating any implications of any proposed solution on the wider business and existing systems
• Experience delivering large Microsoft based Infrastructure/Desktop, Linux/Unix, cloud services and security focused projects – good all round knowledge of most things in the infrastructure/application delivery space
• Experienced in creating well-structured and good quality project documentation with excellent skills in the use of the MS Office suite of tools and MS Project
• Experience of using Microsoft Project Server or similar, to produce and maintain high quality project plans
• Strong personal work ethic
• Motivated delivery focused individual
• Excellent interpersonal skills
• Proven ability managing projects in a fast paced, complex, demanding environment.
Qualifications / certifications

· Formal training or certification in Project Management Certification (MSP/PRINCE2/PMI/APM/SIX SIGMA)

· Professional PM accreditation (Prince 2, PMI, APM etc…)

· Significant project management experience

Success factors / 'How'. Personal characteristics contributing to an individual's ability to excel in the position

• Proactive Leader – Strong management skills which make you effective at leading a project team, negotiating with Senior Managers, stakeholders and external suppliers and contractors. You should be able to positively influence all stakeholders to ensure a cost effective quality deliverable whilst ensuring effective time management to get the job done.

• Strong communicator – Be able to demonstrate a number of years of experience of communicating clearly at all levels within a business and with senior sponsors and internal and external stakeholders. Be well experienced in both the "Art" as well as the "Science" of project management to ensure that CLS obtains the maximum value for its investment.

• Delivery of Business Benefits – A comprehensive understanding and demonstrable experience in ensuring that all projects deliver quantified business benefits.

• Excellent Problem-solving skills – Demonstrable competencies in solving problems. Always challenging 'facts' in order to find the best plan to deliver the project. Where and when necessary, escalate early and appropriately to management prior to avoid issues and deviations to plan.

• Consultative relationship management – Gets to the heart of the issues with a presence and gravitas and clarity of presentation across all forms of communication.

• Strong People Management Skills – Able to bring the best out of people and a team through leading by example and by coaching and mentoring staff members and developing personalised self-development plans.
Our commitment to employees
At CLS, we celebrate diversity and consider this to be one of our strongest assets. We are committed to fostering an environment in which everyone feels comfortable to be who they are, and inclusion is valued. All employees have access to our inclusive benefits, including:
Holiday - UK/Asia: 25 holiday days and 3 'life days' (in addition to bank holidays). US: 23 holiday days.
2 paid volunteer days so that you can actively support causes within your community that are important to you.
Generous parental leave policies to ensure you can enjoy valuable time with your family.
Parental transition coaching programmes and support services.
Wellbeing and mental health support resources to ensure you are looking after yourself, and able to support others.
Affinity Groups (including our Women's Forum, Black Employee Network and Pride Network) in support of our organisational commitment to embrace and always be learning more about DE&I.
Hybrid working to promote a healthy work/life balance, enabling employees to work collaboratively in the office when needed and work from home when they don't.
Active support of flexible working for all employees where possible.
Monthly 'Heads Down Days' with no meetings across the whole company.
Generous non-contributory pension provision for UK/Asia employees, and 401K match from CLS for US employees.
Private medical insurance and dental coverage.
Social events that give you opportunities to meet new people and broaden your network across the organisation.
Annual flu vaccinations.
Discounts and savings and cashback across a wide range of categories including health and retail for UK employees.
Discounted Gym membership – Complete Body Gym Discount/Sweat equity program for US employees.
All employees have access to Discover – our comprehensive learning platform with 1000+ courses from LinkedIn Learning.
Access to frequent development sessions on a number of topics to help you be successful and develop your career at CLS.