Project Portfolio Manager (KTS CMO)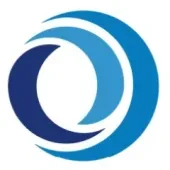 CLS
Marketing & Communications
London, UK
Posted on Sunday, September 10, 2023
About CLS
CLS is the trusted party at the centre of the global FX ecosystem. Utilized by thousands of counterparties, CLS makes FX safer, smoother and more cost effective. Trillions of dollars' worth of currency flows through our systems each day.
Created by the market for the market, our unrivalled global settlement infrastructure reduces systemic risk and provides standardization for participants in many of the world's most actively traded currencies. We deliver huge efficiencies and savings for our clients: in fact, our approach to multilateral netting shrinks funding requirements by over 96% on average, so clients can put their capital and resources to better use.
CLS products are designed to enable clients to manage risk most effectively across the full FX lifecycle – whether through more efficient processing tools or market intelligence derived from the largest single source of FX executed data available to the market.
Our ambition to make a positive difference starts with our people. Our values – Protect, Improve, Grow – underpin everything that we do at CLS and define and shape a supportive and inclusive working environment in which everyone is encouraged to be open and forward-thinking.
Job purpose
The Project Portfolio Manager is responsible for day-to-day management of a portfolio of projects, the line management of Project Managers and continuous improvement within the Technology portfolio.
The candidate needs experience in infrastructure obsolescence and Security related technology projects, coupled with robust vendor / contract management and working in a highly regulated environment. This role is needed to deliver CLS's Technology Strategy in 2023.
The role has responsibility for successful delivery on behalf of the Steering Committee and Sponsor, to time, budget and quality.
The role will include liaising on a day-to-day basis with a series of senior CLS stakeholders, CLS's project management office, technical teams, and external delivery partners.
The Program Manager will also lead large project teams c.20-40 people, composed of technical and non-technical resources, and will report to the Head of IT Transformation and Change Management.
Essential Function / major duties and responsibilities of the job
Day to day responsibilities include:
Scope: Manage and lead a group of Project Managers to deliver a portfolio of work that delivers a defined set of benefits. With the support of a dedicated Program Office ensure governance standards are met. Solution-oriented, an ability to enable teams to solve problems quickly and to intervene when appropriate.
Time: Maintain and track performance against a consolidated plan for all stages of the project lifecycle.
Cost: Manage the budget for the portfolio, including maintaining resource profiles, contractual payment milestones, forecasts and variance analysis.
Project Portfolio Governance: Responsible for the delivery of the portfolio and adherence to the program/project governance framework. Document required exceptions to the Framework and gain approval. Maintain high quality and up-to-date information and project logs (RAID) in the corporate tools and program documentation in SharePoint
Communications: Chair regular program board meetings. Provide performance and progress updates on the portfolio to senior stakeholders. Ability to explain complex situations concisely, accurately and to enable decision-making. Escalates risks and issues for resolution and acts on direction that needs to be translated into delivery activities.
Stakeholder Management: Work with the project sponsors and other senior stakeholders to keep them effectively informed and communicate any messages they have to the program team. Managing day to day decisions on the sponsor's behalf.
Vendor Management: Manage vendor / business partner teams on a day-to-day basis to enable them to complete their relevant elements of the portfolio. Monitoring and controlling vendor performance and commercials to hold them accountable for quality, time and cost.
Experience / Qualifications / certifications essential and desired for successful job performance
Essential Experience
- At least 10 years' experience of leading complex project portfolios/programs within Financial Services or information technology services provider to a major financial institution
- Experience in working on programs/portfolios spanning multiple divisions / departments
- Experience directing a turnkey systems integrator to deliver a multi-year program of work.
- In-depth knowledge of the software development lifecycle (including associated artefacts)
- Experience in delivering complex infrastructure solutions with a good understanding of relevant IT Security Controls
- Experience of working in a highly procedural program environment
- Experience working directly with senior stakeholders at C Suite level
- Proficient in Microsoft: Project, PowerPoint, Excel, and Word
- Experience of working on portfolios involving infrastructure obsolescence and security projects.
Desirable Experience
- APMG, PMI or Prince 2 qualified
- Knowledge and experience of both Waterfall and Agile methodologies
- Basic knowledge of business analysis skills e.g. how to write and manage user stories, etc.
Success factors / 'How'. Personal characteristics contributing to an individual's ability to excel in the position
Leadership qualities – Self-assured with excellent organization and interpersonal skills. Comfortable managing the performance of everyone in the program, delegating and leading. Encourages innovation and personal initiative. Strong stakeholder management and network builder. Demonstrates long-term vision and the ability to anticipate problems. Able to marry strategic awareness with attention to detail. Strong time management. Assumes ownership and accountability of the program and has strong commercial awareness. Demonstrates integrity, operates with transparency and sets the performance standard.
Communication – Strong interpersonal skills. Communicates clearly, confidently and persuasively at all levels of the business. Identifies and manages the key interests and motivations of different stakeholder groups. Communications experience will show that the individual understands and practices positive influencing that brings people along with them. Able to positively influence vendors, external and internal stakeholders. Very strong written and oral presentation skills.
Problem solver – Uses a wide variety of problem solving approaches and techniques to overcome obstacles in a timely and effective manner. Leverages experience, relationships and networks and processes to effectively resolve issues. Constantly scans the environment for potential threats as well as opportunities to exploit. Demonstrates strategic thinking.
Organizational awareness – Develops quality relationships with key stakeholders and comfortable working collaboratively across organizational boundaries. Works within organization custom, practices and culture, and understands the organization's strategic drivers, and the motivations and interests of key functions / stakeholder groups.
Benefits focused - Comprehensive understanding and demonstrable experience in ensuring that the program delivers quantified business benefits. Has the necessary technical and program management skills to deliver a day to day workload or new development solution. Strong commercial awareness and sensitivity to trade-offs.
Our commitment to employees
At CLS, we celebrate diversity and consider this to be one of our strongest assets. We are committed to fostering an environment in which everyone feels comfortable to be who they are, and inclusion is valued. All employees have access to our inclusive benefits, including:
Holiday - UK/Asia: 25 holiday days and 3 'life days' (in addition to bank holidays). US: 23 holiday days.
2 paid volunteer days so that you can actively support causes within your community that are important to you.
Generous parental leave policies to ensure you can enjoy valuable time with your family.
Parental transition coaching programmes and support services.
Wellbeing and mental health support resources to ensure you are looking after yourself, and able to support others.
Affinity Groups (including our Women's Forum, Black Employee Network and Pride Network) in support of our organisational commitment to embrace and always be learning more about DE&I.
Hybrid working to promote a healthy work/life balance, enabling employees to work collaboratively in the office when needed and work from home when they don't.
Active support of flexible working for all employees where possible.
Monthly 'Heads Down Days' with no meetings across the whole company.
Generous non-contributory pension provision for UK/Asia employees, and 401K match from CLS for US employees.
Private medical insurance and dental coverage.
Social events that give you opportunities to meet new people and broaden your network across the organisation.
Annual flu vaccinations.
Discounts and savings and cashback across a wide range of categories including health and retail for UK employees.
Discounted Gym membership – Complete Body Gym Discount/Sweat equity program for US employees.
All employees have access to Discover – our comprehensive learning platform with 1000+ courses from LinkedIn Learning.
Access to frequent development sessions on a number of topics to help you be successful and develop your career at CLS.