Audit Manager - Reporting and Analytics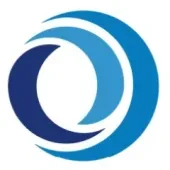 CLS
Data Science
New York, NY, USA
Posted on Friday, September 15, 2023
About CLS
CLS is the trusted party at the centre of the global FX ecosystem. Utilized by thousands of counterparties, CLS makes FX safer, smoother and more cost effective. Trillions of dollars' worth of currency flows through our systems each day.
Created by the market for the market, our unrivalled global settlement infrastructure reduces systemic risk and provides standardization for participants in many of the world's most actively traded currencies. We deliver huge efficiencies and savings for our clients: in fact, our approach to multilateral netting shrinks funding requirements by over 96% on average, so clients can put their capital and resources to better use.
CLS products are designed to enable clients to manage risk most effectively across the full FX lifecycle – whether through more efficient processing tools or market intelligence derived from the largest single source of FX executed data available to the market.
Our ambition to make a positive difference starts with our people. Our values – Protect, Improve, Grow – underpin everything that we do at CLS and define and shape a supportive and inclusive working environment in which everyone is encouraged to be open and forward-thinking.
Job Purpose
Established in 2002 as a result of unprecedented co-operation among the global FX community, CLS began settling FX payment instructions in 2002 in seven currencies for 39 settlement members. Today, CLS settles on average $5 trillion payment instructions daily in 18 currencies for 74 settlement members and over 25,000 third-party customers. CLS is supervised by the Federal Reserve Bank of New York, which co-ordinates with the CLS Oversight Committee, a formal co-operative oversight arrangement established by 23 central banks whose currencies are settled in CLS.
CLS Internal Audit (IA) is offering an exciting and unique opportunity for an Audit Manager within the Audit Operations & Practices (AOP) Team. CLS IA is an independent department reporting functionally to the Audit & Finance Committee (AFC) and administratively to the Chief Executive Officer. IA provides a comprehensive audit service to the CLS Group of Companies and to the Board and senior management.
The Audit Manager will report to the Senior Manager of Data Analytics & Reporting within the AOP team. The Audit Manager will assist in executive and committee reporting and presentations, including developing metrics to measure the performance and effectiveness of IA and contribute to the development of the Data Analytics team. The role includes assisting with and preparing deliverables for the Audit & Finance Committee, other oversight committees, Executive Management Committee (EMC), regulatory reporting, and providing data analytics support during the execution of audit activities (e.g. audits, continuous monitoring).
The role is a self-starter and a key individual contributor role in helping to drive process improvement and change within IA and CLS as a whole. The incumbent must have a strong technical understanding of internal audit operations and proficiency in various tools (TeamMate+, , Advanced Excel, Data Transformation and Visualization). The Audit Manager must be versatile and flexible and have had prior experience working in a regulated financial services organization and IA professional practice function.
Essential Functions
Major duties and responsibilities of the job:
Reporting (50%)
Assist in developing and producing quality metrics/dashboard for reporting to the Chief Internal Auditor and IA Leadership to measure individual, team, and Division-wide performance.
Lead the production and generation of monthly/quarterly AFC, other oversight committees, EMC, materials/reports that require input from IA, including IA issues and regulatory issues validation and status.
Develop, monitor and track IA's performance against Audit Plan deliverables, budget and milestones.
Produce individual/audit team metrics to assist IA Leadership in managing their deliverables (e.g., audit reports issued with opinion rating, open/late issues validation, timesheets, training hours completed, issue root cause analysis)
Responsible for the generation of the audit issues report and following up on quality of the output and status updates.
Assist in the annual audit planning and dynamic risk assessment process to monitor changes and report on updates to the relevant stakeholders.
Develop and enhance metrics and reports relating to the continuous monitoring process.
Produce reports to the regulators or other ad hoc internal and external requests.
Assist in the execution of other Division-wide process improvement enhancements or initiatives, as requested.
Stakeholder / Relationship Management (20%)
Develop and maintain effective working relationships with peers, IA Leadership, Audit Teams, and business partners.
Maintain a professional network externally to share industry insights and benchmarking opportunities.
Respond to regulatory inquiries/requests timely and with quality, as requested.
Respond timely to internal inquiries or requests.
Audit and Data Analytics Tools (20%)
Must have proficiency with PowerPoint presentation, advanced Excel analytics, data visualization tools (e.g., MS Power BI, Tableau), SharePoint, and TeamMate+. Support the evolution of TeamMate+, reporting, and analytics to automate and drive efficiencies in the audit process.
Assist in evolving data analytics capabilities and able to execute analytics procedures in producing various metrics, reports, or dashboard for internal/external reporting.
Professional Development (10%)
Proactively maintain knowledge, skills and disciplines, with on-going professional development.
Maintain the professional standard of the Internal Audit function and work within its agreed Terms of Reference (IA Charter) and IIA standards/guidelines, Charter and Mandate.
Demonstrate adaptability to assist in implementing change across IA and the organization.
Knowledge, Skills and Abilities
Competencies required for successful job performance
Experience working within a Global Internal Audit in a regulated financial services organization.
Prior experience working within the Professional Practices function is a plus.
Minimum of 2+ years of experience with Board and executive reporting, with a focus on delivering quality outputs.
Must have prior experience developing and producing metrics/KPIs/dashboard and reporting.
Strong technical understanding of Internal Auditing practices and standards.
Experience with financial services products/services offerings, particularly within a Financial Market Utility.
Strong analytical, negotiation and persuasion skills.
Experience in dealing with all levels of management.
Excellent communication skills, both written and verbal.
Strong knowledge of various regulatory requirements of Internal Audit
Must have strong proficiency and advance technical knowledge of Excel (advance Excel and multi-dimensional graphs, statistics, analytics, complex scripts), Word, PowerPoint (ability to produce presentation slides, graphs, and visual analytics), and SharePoint.
Experience as a TeamMate+ Administrator
Data transformation and visualization experience
Essential Qualifications
Experience, education and any certifications as necessary for successful job performance
An ideal candidate will have a bachelor's degree in Statistics, Mathematics, Computer Science (or related field). Degree in Finance, Accounting, Technology, Business, or Economics may also be considered if a candidate has strong reporting skillset.
Must have 3+ years of audit industry experience with a focus on producing metrics and reports to various stakeholders
Certifications such as the CIA, CA, CISA, CFSA, CPA, etc. is a plus
Success Factors
Personal characteristics contributing to an individual's ability to excel in the position
Excellent interpersonal and communications skills (verbal and written).
Must be a team player but also be able to work independently.
Proactive, self-motivated, self-starter - ability to plan, organize, perform and manage work with minimal supervision.
Results oriented – able to deliver high quality results and deliverables in an environment of changing demands, variable workloads and tight timelines.
Must have strong project and time management skills and be able to work on multiple priorities.
Ability to engage stakeholders.
Innovative problem solving approach. Able to think on a broad scale about issues affecting the Division and company.
Must be proficient in translating reporting and analytics requirements into deliverables that are easily consumed
Able to interpret internal and external issues and recommend solutions/best practices.
Expected full-time salary range between $130,000 - $150,000 + variable compensation + 401(k) match + benefits. *Note: Disclosure as required by NY Pay Transparency Law of the expected salary compensation range for this role
Our commitment to employees
At CLS, we celebrate diversity and consider this to be one of our strongest assets. We are committed to fostering an environment in which everyone feels comfortable to be who they are, and inclusion is valued. All employees have access to our inclusive benefits, including:
Holiday - UK/Asia: 25 holiday days and 3 'life days' (in addition to bank holidays). US: 23 holiday days.
2 paid volunteer days so that you can actively support causes within your community that are important to you.
Generous parental leave policies to ensure you can enjoy valuable time with your family.
Parental transition coaching programmes and support services.
Wellbeing and mental health support resources to ensure you are looking after yourself, and able to support others.
Affinity Groups (including our Women's Forum, Black Employee Network and Pride Network) in support of our organisational commitment to embrace and always be learning more about DE&I.
Hybrid working to promote a healthy work/life balance, enabling employees to work collaboratively in the office when needed and work from home when they don't.
Active support of flexible working for all employees where possible.
Monthly 'Heads Down Days' with no meetings across the whole company.
Generous non-contributory pension provision for UK/Asia employees, and 401K match from CLS for US employees.
Private medical insurance and dental coverage.
Social events that give you opportunities to meet new people and broaden your network across the organisation.
Annual flu vaccinations.
Discounts and savings and cashback across a wide range of categories including health and retail for UK employees.
Discounted Gym membership – Complete Body Gym Discount/Sweat equity program for US employees.
All employees have access to Discover – our comprehensive learning platform with 1000+ courses from LinkedIn Learning.
Access to frequent development sessions on a number of topics to help you be successful and develop your career at CLS.