Application Development Manager - Java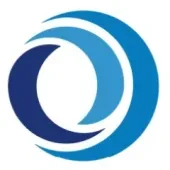 CLS
Software Engineering
London, UK
Posted on Friday, October 20, 2023
About CLS
CLS is the trusted party at the centre of the global FX ecosystem. Utilized by thousands of counterparties, CLS makes FX safer, smoother and more cost effective. Trillions of dollars' worth of currency flows through our systems each day.
Created by the market for the market, our unrivalled global settlement infrastructure reduces systemic risk and provides standardization for participants in many of the world's most actively traded currencies. We deliver huge efficiencies and savings for our clients: in fact, our approach to multilateral netting shrinks funding requirements by over 96% on average, so clients can put their capital and resources to better use.
CLS products are designed to enable clients to manage risk most effectively across the full FX lifecycle – whether through more efficient processing tools or market intelligence derived from the largest single source of FX executed data available to the market.
Our ambition to make a positive difference starts with our people. Our values – Protect, Improve, Grow – underpin everything that we do at CLS and define and shape a supportive and inclusive working environment in which everyone is encouraged to be open and forward-thinking.
Application Development Manager (Java)
Job Description:
This position is with CLS Technology. The primary responsibilities of the job will be
(a) Hands-on software application development
(b) Team leadership
(c) Level 3 support
(d) End-to-end application delivery and systems integration
Duties, Responsibilities, and Deliverables:
Undertake full and complete ownership of designated application components all the way from conception and design to delivery and support
Collaborate with Business Analysts, Application Architects, Developers, QA, Engineering, and Technology Vendor teams for design, development, testing, maintenance and support
Lead, guide and mentor onsite and offshore developers on technical direction and ensure that the CLS SDLC process and governance requirements are fully adhered to and are in compliance
Plan, implement and ensure that delivery milestones are met
Improve business processes and support critical business strategies by managing the development, implementation, and maintenance of business application systems
Provide solutions using design patterns, common techniques, and industry best practices that meet the typical challenges/requirements of a financial application including usability, performance, security, resiliency, and compatibility
Proactively recognize system deficiencies and implement effective solutions
Participate in, contribute to, and assimilate changes, enhancements, requirements (functional and non-functional), and requirements traceability
Apply significant knowledge of industry trends and developments to improve CLS in-house practices and services
Provide Level-3 support. Provide application knowledge and training to Level-2 support teams
Experience Requirements:
5+ years of experience in end-to-end application platform/service delivery with at least 2+ years of team leading experience
Expert of server-side Java including JDBC or JPA (e.g. Hibernate), JAXB, multi-threading, Exception handling, logging and Spring.
Expert of hands-on experience with SQL and with at least one DBMS such as IBM DB2 (preferred) or Oracle.
Experience of FIN/WIFE, SWIFT/SAA, payments processing, and FX business domain is a plus.
Knowledge of Payment Products: RTGS connectivity packages (PayPlus, GM Plus, SAA or AMH)
Hands-on knowledge of application maintainability, resiliency, performance, and technology risk management is a strong plus.
Strong knowledge and experience in secure coding practices.
Hands-on knowledge of messaging such as IBM MQ (preferred) or any JMS related.
In Java, knowledge of file manipulation, XML/DOM/SAX, transaction, JSon, Reflect, date/time manipulation, Junit/TestNG, XA and File Watcher is a preferred plus.
Knowledge of Python, UNIX commands and UNIX shell scripting is a plus.
Knowledge of Enterprise Best Practices, SDLC, SOA, UML, JEE patterns and Design patterns is a plus.
Hands-on knowledge of Eclipse and certain DevOps tools such as JIRA, GIT, Maven/Ant, etc.
Knowledge of app security (such as Digest/Hashing, AES, Signature, Certificate, secret key/public key/private key; password protection; SSL; SFTP, SCP; truststore, keystore, keytool) is a minor plus.
Knowledge of setting Failover/Load balancing and Disaster Recovery is a minor plus.
Hands-on knowledge of MS Office toolset including Outlook, Excel, Word, PowerPoint and Visio.
Proven track record of successful application delivery to production and effective Level-3 support.
Success factors: In addition, the person selected for the job will
Have strong analytical, written and oral communication skills with a high self-motivation factor
Possess excellent organization skills to manage multiple tasks in parallel
Be a team player
Have the ability to work on complex projects with globally distributed teams and manage tight delivery timelines
Have the ability to smoothly handle high stress application development and support environments
Strive continuously to improve stakeholder management for end-to-end application delivery and support
Our commitment to employees
At CLS, we celebrate diversity and consider this to be one of our strongest assets. We are committed to fostering an environment in which everyone feels comfortable to be who they are, and inclusion is valued. All employees have access to our inclusive benefits, including:
Holiday - UK/Asia: 25 holiday days and 3 'life days' (in addition to bank holidays). US: 23 holiday days.
2 paid volunteer days so that you can actively support causes within your community that are important to you.
Generous parental leave policies to ensure you can enjoy valuable time with your family.
Parental transition coaching programmes and support services.
Wellbeing and mental health support resources to ensure you are looking after yourself, and able to support others.
Affinity Groups (including our Women's Forum, Black Employee Network and Pride Network) in support of our organisational commitment to embrace and always be learning more about DE&I.
Hybrid working to promote a healthy work/life balance, enabling employees to work collaboratively in the office when needed and work from home when they don't.
Active support of flexible working for all employees where possible.
Monthly 'Heads Down Days' with no meetings across the whole company.
Generous non-contributory pension provision for UK/Asia employees, and 401K match from CLS for US employees.
Private medical insurance and dental coverage.
Social events that give you opportunities to meet new people and broaden your network across the organisation.
Annual flu vaccinations.
Discounts and savings and cashback across a wide range of categories including health and retail for UK employees.
Discounted Gym membership – Complete Body Gym Discount/Sweat equity program for US employees.
All employees have access to Discover – our comprehensive learning platform with 1000+ courses from LinkedIn Learning.
Access to frequent development sessions on a number of topics to help you be successful and develop your career at CLS.