Payroll and HR Shared Services Manager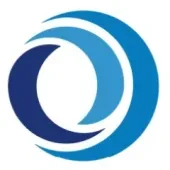 CLS
Accounting & Finance, People & HR
London, UK
Posted on Saturday, November 18, 2023
About CLS
CLS is the trusted party at the centre of the global FX ecosystem. Utilized by thousands of counterparties, CLS makes FX safer, smoother and more cost effective. Trillions of dollars' worth of currency flows through our systems each day.
Created by the market for the market, our unrivalled global settlement infrastructure reduces systemic risk and provides standardization for participants in many of the world's most actively traded currencies. We deliver huge efficiencies and savings for our clients: in fact, our approach to multilateral netting shrinks funding requirements by over 96% on average, so clients can put their capital and resources to better use.
CLS products are designed to enable clients to manage risk most effectively across the full FX lifecycle – whether through more efficient processing tools or market intelligence derived from the largest single source of FX executed data available to the market.
Our ambition to make a positive difference starts with our people. Our values – Protect, Improve, Grow – underpin everything that we do at CLS and define and shape a supportive and inclusive working environment in which everyone is encouraged to be open and forward-thinking.
Job Description
October 2023
Employee
CLS helps clients navigate the changing FX marketplace – reducing risk and creating efficiencies. Our extensive network and deep market intelligence enable CLS specialists to lead the development of standardized solutions to real market problems. Our innovative, forward-looking products make the trading process faster, easier, safer

and more cost-effective – empowering our clients' success.

Functional title

Payroll and HR Shared Services Manager

Location

London

Corporate Level

3

Report to

Head of HR Operations & Systems

Department

Human Resources

No. of direct reports

4

Job purpose

As part of the HR Shared Services (HRSS) team the role will:

• Manage, direct and control payroll preparation for circa 600 employees

• Responsible for providing input and reviewing results for each payroll, including management and oversight of third-party processors

• Identify opportunities for process improvements, develop solutions to address these opportunities and drive implementation of these enhancements in collaboration with other teams within HR and the broader CLS business

• Display effective control of HR administration processes (joiner, mover, leaver) and identify areas for continual improvement.

• Provides support for benefits administration including fielding basic inquiries about coverage and how to make changes
Essential Function / major duties and responsibilities of the job
Strategic
• Taking part in payroll system testing for any changes to functionality
• Periodical reviews of the current HRSS processes (full employee lifecycle), identifying inefficiencies and opportunities for improvement
• Ensure appropriate controls are in place throughout all HRSS processes, review regularly to update and improve where necessary
• Manage the coordination and completion of payroll reconciliation and audits
• Continuous improvement to Payroll / benefits submissions
• Contribute to updates to policies and procedures to respond and adhere to new and existing regulatory guidelines and initiatives
• Identify opportunities for process improvements to deliver operational efficiencies and greater risk mitigation
Operational
• Management and validation of payrolls in US, UK, Hong Kong, Japan, Germany, and Switzerland including preparation, checking, processing and payment
• Ensuring delivery of each monthly payroll is timely and accurate
• Provide guidance, oversight and management of various third-party vendors
• Manage and process the Tax year end and Start of Year activity ensuring compliance with HMRC and IRS including but not limited to; UK P60s, P11d, PSA submission, and US W-2, 1099, 1042 returns
• Manage and execute processes to support the full employment lifecycle including hiring, onboarding, job change, and employee exits
• Create and maintain operational standards in day-to-day activities across the transitions of the HRSS team.
• Assist with audit issue remediation across the HSSS department if required, including review of action plans and issue closure documentation for completeness, accuracy and effectiveness and completion of periodic updates in a timely manner.
• Support team with raising incidents and operational issues and defining appropriate action plans
• Support teams with completing and evidencing control testing and risk & control self-assessments.
Leadership
• Ability to positively influence all stakeholders to ensure a cost-effective quality deliverable whilst ensuring effective time management to get the job done
• Provide leadership, direction, and effective day to day management of the HRSS team
• Provide oversight and review of the payroll input process
• Liaise with international colleagues and key stakeholders
• Foster good standards in developing junior staff in all aspects of HRSS and payroll management
Experience / essential and desired for successful job performance
• In-depth knowledge and experience of running payroll end to end, ideally in both UK and US
• Proven experience with HRSS including but not limited to joiner, mover leaver processes
• Demonstrated managerial/supervisory experience, including organizational skills and the ability to motivate staff
Qualifications / certifications
• Payroll qualification, preferably CIPP would be a nice to have
Knowledge, skills and abilities / competencies required for successful job performance
• Experience of running payroll end to end, ideally in both UK and US
• Strong oral and written communication skills when dealing with external providers.
• Strong relationship building and management of third parties.
• Managerial/supervisory experience, including organizational skills and the ability to motivate staff.
• The ability to organize a very busy workload and work accurately at a fast pace to ensure deadlines are met.
• Knowledge of applicable US & UK laws and regulations related to HR and payroll processes.
• Proficiency in relevant payroll and HR technology tools desired (UKG, Activ, Greenhouse, Cognos)
• Experienced in Microsoft applications, particularly Word, Excel, and PowerPoint
Success factors / 'How'. Personal characteristics contributing to an individual's ability to excel in the position
• Intellectual curiosity
• Strong interpersonal and communication skills
• Analytical approach to issues
• Highly organized learner with excellent process and workload management skill
• Accurate and keen eye for detail
• Communicate clearly (written and oral)
• Self-motivated and directed
Our commitment to employees
At CLS, we celebrate diversity and consider this to be one of our strongest assets. We are committed to fostering an environment in which everyone feels comfortable to be who they are, and inclusion is valued. All employees have access to our inclusive benefits, including:
Holiday - UK/Asia: 25 holiday days and 3 'life days' (in addition to bank holidays). US: 23 holiday days.
2 paid volunteer days so that you can actively support causes within your community that are important to you.
Generous parental leave policies to ensure you can enjoy valuable time with your family.
Parental transition coaching programmes and support services.
Wellbeing and mental health support resources to ensure you are looking after yourself, and able to support others.
Affinity Groups (including our Women's Forum, Black Employee Network and Pride Network) in support of our organisational commitment to embrace and always be learning more about DE&I.
Hybrid working to promote a healthy work/life balance, enabling employees to work collaboratively in the office when needed and work from home when they don't.
Active support of flexible working for all employees where possible.
Monthly 'Heads Down Days' with no meetings across the whole company.
Generous non-contributory pension provision for UK/Asia employees, and 401K match from CLS for US employees.
Private medical insurance and dental coverage.
Social events that give you opportunities to meet new people and broaden your network across the organisation.
Annual flu vaccinations.
Discounts and savings and cashback across a wide range of categories including health and retail for UK employees.
Discounted Gym membership – Complete Body Gym Discount/Sweat equity program for US employees.
All employees have access to Discover – our comprehensive learning platform with 1000+ courses from LinkedIn Learning.
Access to frequent development sessions on a number of topics to help you be successful and develop your career at CLS.