VP of Compensation & Benefits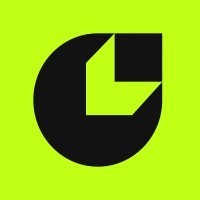 ConsenSys
Accounting & Finance
Remote
Posted on Saturday, August 26, 2023
Our mission is to unlock the collaborative power of communities by making Web3 universally easy to use, access, and build on.
Working with Consensys puts you at the forefront of an evolving paradigm, transforming our society for the better. We fundamentally believe blockchain is the next generation of technology that can lay the foundation for a more just and equitable society.
Blockchain tech is just over 10 years old. Ethereum itself is still a toddler and we're far from reaching our full potential. You'll get to work on the tools, infrastructure, and apps that scale these platforms to billions of users.
You'll be constantly exposed to new concepts, ideas, and frameworks from your peers, and as you work on different projects — challenging you to stay at the top of your game. You'll join a network of entrepreneurs and technologists that reaches the edge of our ecosystem. Consensys alumni have moved on to become tech entrepreneurs, CEOs, and team leads at tech companies.
About People and Talent
People and Talent support the entire Consensys community. We strive to be the destination employer of choice for our ecosystem. That goal is embedded in all the work we do to attract, retain and support our amazing talent. By joining our team you'll be working with a diverse group of incredible individuals who put 'people first' and are designing and building the workplace of the future.
What you'll do

The Global Head of Compensation and Benefits will play a crucial role in developing and executing a comprehensive compensation and benefits strategy that aligns with our company's mission, values, and long-term objectives.
This role will require a deep understanding of both traditional and emerging compensation practices within the Web3 industry, as well as a proactive approach to adapting to the rapidly evolving landscape. Additionally, this role will be responsible for overseeing compensation and benefits aspects of merger and acquisition activities.
You will be responsible for leading a team of specialists, and it will be your role to ensure they're aligned with the overall compensation and benefits strategy - setting them up for success in their respective roles. You'll continuously coach and upskill them, fostering a well-rounded team of high-performers.
Strategy Development:
Lead the development, implementation, and continuous refinement of a global compensation and benefits strategy that supports the company's growth and talent acquisition goals.
Stay abreast of Web3 industry trends, market benchmarks, and regulatory changes to ensure the company's compensation packages remain competitive and compliant.
Compensation Management:
Manage the company's compensation structure, including base pay, variable pay, equity plans, and other incentive programs.
Collaborate with cross-functional teams to ensure consistency and fairness in compensation decisions, considering factors such as role, experience, and performance.
Periodically review our compensation program for relevancy, and make recommendations to ensure we're remaining competitive in terms of compensation.
Benefits Design and Administration:
Oversee the design, administration, and optimization of employee benefits programs, including health, wellness, retirement plans, and other perks.
Ensure benefits offerings align with the company's commitment to employee well-being and work-life balance.
Stay abreast of industry trends and innovations, and formulate recommendations to senior leadership on adaptations, new approaches, and fresh ideas on benefits offered in Web3.
Equity and Stock Plans:
Manage equity and stock-based compensation plans to attract and retain top talent while aligning with the company's strategic goals.
Collaborate with legal and finance teams to ensure compliance with relevant regulations and accounting standards.
Oversee the execution of equity-related programs and grant issuance; regularly review and advance our equity program.
Merger and Acquisition Management:
Lead the compensation and benefits integration process for mergers and acquisitions, ensuring seamless transition of employees into the company's compensation and benefits programs.
Evaluate compensation and benefits structures of acquired companies, identify synergies, and recommend integration strategies.
Collaborate with legal, HR, corporate development, and finance teams to assess and address any legal, regulatory, or compliance issues related to compensation and benefits in M&A activities.
Data Analysis and Insights:
Leverage data-driven insights to inform compensation and benefits decisions, utilizing benchmarking data, surveys, and other analytical tools.
Monitor and evaluate the effectiveness of compensation and benefits programs, making adjustments as necessary.
Communication and Education:
Develop and deliver clear, transparent, and engaging communication materials to help employees understand their compensation and benefits packages.
Provide training and resources to HR teams and managers to ensure consistent and accurate communication with employees.
Present people data and analytics to the Senior Leadership team on a regular basis.
Compliance and Governance:
Ensure compliance with global compensation and benefits regulations, laws, and best practices in all regions of operation.
Work closely with legal and compliance teams to mitigate any potential risks related to compensation and benefits practices.
Vendor Management:
Collaborate with external vendors, brokers, and consultants to manage relationships related to compensation and benefits programs, negotiating contracts and ensuring high-quality service.
Would be great if you brought this to the role
Bachelor's degree in Human Resources, Business Administration, Finance, or a related field; Master's degree preferred.
An understanding of the Web3 industry, blockchain technology, and related trends.
10+ years of experience in compensation and benefits roles, with a strong background in both traditional and innovative compensation practices.
10+ years of people management experience, leading and developing teams.
Proven track record of designing and implementing global compensation and benefits strategies that drive business objectives.
Strong analytical skills and ability to work with data-driven insights.
Excellent communication, organization, negotiation, and presentation skills.
In-depth knowledge of global compensation regulations, compliance, and governance.
Experience in managing compensation and benefits aspects of mergers and acquisitions.
The ability to see the big picture as well as pivot to being analytical and hands-on with outstanding attention to detail.
Demonstrated ability to thrive in a fast-paced, rapidly evolving environment.
Don't meet all the requirements? Don't sweat it. We're passionate about building a diverse team of humans and as such, if you think you've got what it takes for our chaotic-but-fun, remote-friendly, start-up environment—apply anyway, detailing your relevant transferable skills in your cover letter. While we have a pretty good idea of what we need, we're ready for you to challenge our thinking on who needs to be in this role.
It is a requirement of employment in this position that applicants will be required to submit to background checks including but not limited to employment, education and criminal record checks. Further details will be provided to applicants that successfully meet the criteria for the position as determined by the company in its sole discretion. By submitting an application for employment, you are acknowledging and consenting to this requirement.
The salary range for US-based candidates only will be determined throughout the interview process depending on experience and skills. Candidates should anticipate a base salary (not including bonus, equity or other benefits) of $230,000 - $300,000.
Consensys is an equal opportunity employer. We encourage people from all backgrounds to apply. We are committed to ensuring that our technology is made available and accessible to everyone. All employment decisions are made without regard to race, color, national origin, ancestry, sex, gender, gender identity or expression, sexual orientation, age, genetic information, religion, disability, medical condition, pregnancy, marital status, family status, veteran status, or any other characteristic protected by law. Consensys is aware of fraudulent recruitment practices and we encourage all applicants to review our best practices to protect yourself which can be found (https://Consensys.net/careers/best-practices-to-avoid-recruitment-fraud/).
LI-CB1