Financial Crime Analyst, Malta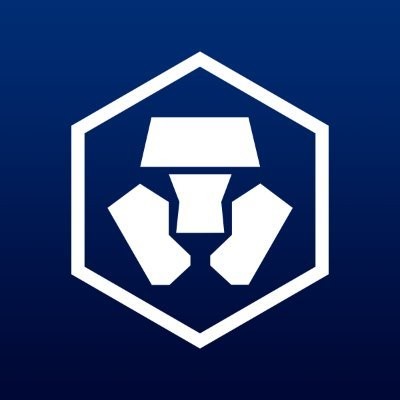 Crypto.com
IT, Accounting & Finance
St Julian's, Malta
Posted on Wednesday, February 8, 2023
In this role, you will:
Carry out customer account reviews to determine whether a reasonable suspicion of ML/FT exists.
Liaise with the Compliance Team to ensure that sufficient EDD has been requested and obtained on customers in according to their risk rating, as well as to properly assess whether the customer is involved in ML/FT;
Review and further investigate adverse media, PEP and sanction-related escalations and present results to the Deputy MLRO and MLRO.
Extract and compile customer data required for the submission of external reports with the FIAU and responding to Law Enforcement Requests.
Assist the Financial Crimes Team in reviewing cases escalated by the Ongoing Monitoring Teams and file external reports to the FIAU as applicable;
Ensure proper and timely handling of internal unusual activity reports.
Act as a point of contact with relevant compliance teams and all relevant stakeholders.
Assist in the drafting and implementation of internal procedures to facilitate the escalation process;
Implement the Company's AML/CFT policies and procedures.
Maintain a working knowledge of local AML/CFT regulations, best practices, internal controls and AML/CFT risk management practices.
Perform any other duties and responsibilities as required to assist the Company in ensuring AML/CFT Compliance
Job Requirements:
I.T. proficiency is a must;
Minimum of two years of relevant experience in an AML/CFT role within a financial institution regulated in Malta, experience in virtual financial assets (cryptocurrency) will be considered an asset.
A thorough understanding of AML/CFT regulations within the fintech industry.
General compliance experience in multiple fields including AML, Sanctions, KYC and Onboarding.
Hands on experience in conducting financial crime investigations and writing corresponding narratives.
Experience filing Reports through the FIAU GoAml Portal will be considered an asset.
Must be able to perform independently and with minimal supervision.
Strong organizational skills, must be multi-tasked oriented and able to balance priorities and deadlines;
Strong written and verbal communication skills.
Proficiency in the analysis of numeric data through excel or similar data tools;
Experience with blockchain analytics and monitoring tools is preferred;
Knowledge of digital assets and fintech products is preferred;
CAMS certification, or willingness to obtain is preferred;
Life @ Crypto.com
Empowered to think big. Try new opportunities while working with a talented, ambitious and supportive team.
Transformational and proactive working environment. Empower employees to find thoughtful and innovative solutions.
Growth from within. We help to develop new skill-sets that would impact the shaping of your personal and professional growth.
Work Culture. Our colleagues are some of the best in the industry; we are all here to help and support one another.
One cohesive team. Engage stakeholders to achieve our ultimate goal - Cryptocurrency in every wallet.
Are you ready to kickstart your future with us?
Benefits
Competitive salary
Attractive annual leave entitlement including: birthday, work anniversary
Work Flexibility Adoption. Flexi-work hour and hybrid or remote set-up
Aspire career alternatives through us. Our internal mobility program can offer employees a diverse scope.
Work Perks:
crypto.com
visa card provided upon joining
Our
Crypto.com
benefits packages vary depending on region requirements, you can learn more from our talent acquisition team.
Founded in 2016,
Crypto.com
serves more than 80 million customers and is the world's fastest growing global cryptocurrency platform. Our vision is simple: Cryptocurrency in Every Wallet™. Built on a foundation of security, privacy, and compliance,
Crypto.com
is committed to accelerating the adoption of cryptocurrency through innovation and empowering the next generation of builders, creators, and entrepreneurs to develop a fairer and more equitable digital ecosystem.
Crypto.com
is an equal opportunities employer and we are committed to creating an environment where opportunities are presented to everyone in a fair and transparent way.
Crypto.com
values diversity and inclusion, seeking candidates with a variety of backgrounds, perspectives, and skills that complement and strengthen our team.
Personal data provided by applicants will be used for recruitment purposes only.
Please note that only shortlisted candidates will be contacted.