Money Laundering Reporting Officer & Risk Manager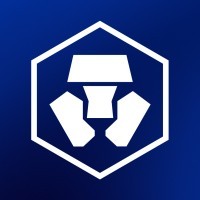 Crypto.com
Valletta, Malta
Posted on Thursday, July 27, 2023
Our Local Programs and Regulatory Compliance team is responsible for ensuring compliance with local laws and regulations in the countries where we operate.
About the role:
The MLRO & RM will report to the Board of Directors and be responsible for supporting
Crypto.com
's regulated businesses across Europe in their AML/CFT and Risk Management obligations, including the management of regulatory examinations and compliance independent reviews/external audits, preparing, and maintaining program documentation, tracking and driving findings, recommendations and observations and establishing, implementing and executing adequate risk management programs.
The role will also ensure robust AML/CFT and Risk policies and procedures to ensure that controls are in place across
Crypto.com
's Maltese regulated businesses, and that they remain in line with regulatory change and internal standards.
Responsibilities
AML/CFT
Carry out the role of the MLRO, which includes reporting and responding to law enforcement requests and inquiries.
Maintain an AML/CFT framework including all the relevant policies and procedures within such a framework.
Maintain records of internal and external reports and take subsequent action and maintain records of reasons for submission / non-submission.
Prepare compliance audit data by compiling and analysing internal information.
Liaise with other departments to prepare data required for the submission of reports requested by the regulators.
Lead the preparation and coordination of responses to requests submitted by the regulatory authorities.
Maintain and implement an AML/CFT training programme and ensure that the Company's employees are adequately trained.
Act as a central contact point with the Financial Intelligence Analysis Unit (FIAU).
Liaise with relevant authorities and the police to investigate suspicious activity.
Receive and investigate internal suspicious reports and report external suspicious activity.
Periodic reporting to the Board of Directors and Chief Compliance Officer including status updates on the AML/CFT controls and any gaps to be addressed.
Act as an escalation point in terms of AML / CFT matters.
Advise the Executive Team and the Board of Directors on money laundering suspicions and provide clear guidelines and ways forward in relation to the application of the AML / CFT framework.
Any other MLRO duties as mandated by law from time to time.
Risk Management
Implement or ensure implementation of risk management policies and procedures.
Provide risk management reports and advice to senior management. Participate in all material risk management decisions.
Escalate to senior management, where appropriate, risks which may affect the company.
Internal Controls
Manage internal compliance operational controls, carry out independent reviews and examinations as required.
Identify, highlight, and manage regulatory risks, findings and recommendations identified internally, by independent reviews or examinations.
Facilitate the development and maintenance of the appropriate AML/CFT culture within the Company.
Work with management and staff to ensure that the business implements and maintains suitable systems and controls to meet the AML/CFT requirements.
Perform any other duties and responsibilities required to ensure that the Maltese entities are compliant with applicable AML/CFT regulations.
Requirements
Minimum of three years of relevant experience working with (i) a financial institution (payment service provider / e-money) and preferably experience also within the virtual financial assets market; or (ii) a regulatory authority; or (iii) a law firm handling compliance matters relating to AML, and applicable payments services laws and regulations
Understanding of AML regulations and payments services legislation within the banking/financial services industry a must;
Former role in risk management with knowledge of the following regulatory and industry requirements and standards a plus;
Ability to distill and discern important information from regulatory guidance, statutes and regulations, audit findings, and other documents and determine how it impacts the business.
The understanding of regulatory requirements vs. "best practices" in compliance is critical;
Knowledge of Maltese regulatory framework;
Must be able to perform independently and with minimal supervision;
Strong organizational skills – must be multi-tasked oriented and able to balance pressure and deadlines with constantly changing priorities;
Strong written and verbal communication skills.
Ability to prioritise workload in line with tight deadlines and work effectively under pressure;
Experience interacting with local regulators a plus;
Knowledge of virtual financial assets and fintech products is preferred;
Ability to work within a matrixed environment and cross functionally with operations and technology functions.
Life @ Crypto.com
Empowered to think big. Try new opportunities while working with a talented, ambitious and supportive team.
Transformational and proactive working environment. Empower employees to find thoughtful and innovative solutions.
Growth from within. We help to develop new skill-sets that would impact the shaping of your personal and professional growth.
Work Culture. Our colleagues are some of the best in the industry; we are all here to help and support one another.
One cohesive team. Engage stakeholders to achieve our ultimate goal - Cryptocurrency in every wallet.
Work Flexibility Adoption. Flexi-work hour and hybrid or remote set-up
Aspire career alternatives through us - our internal mobility program offers employees a new scope.
Work Perks:
crypto.com
visa card provided upon joining
Are you ready to kickstart your future with us?
Benefits
Competitive salary
Attractive annual leave entitlement including: birthday, work anniversary
Work Flexibility Adoption. Flexi-work hour and hybrid or remote set-up
Aspire career alternatives through us. Our internal mobility program can offer employees a diverse scope.
Work Perks:
crypto.com
visa card provided upon joining
Our
Crypto.com
benefits packages vary depending on region requirements, you can learn more from our talent acquisition team.
Founded in 2016,
Crypto.com
serves more than 80 million customers and is the world's fastest growing global cryptocurrency platform. Our vision is simple: Cryptocurrency in Every Wallet™. Built on a foundation of security, privacy, and compliance,
Crypto.com
is committed to accelerating the adoption of cryptocurrency through innovation and empowering the next generation of builders, creators, and entrepreneurs to develop a fairer and more equitable digital ecosystem.
Crypto.com
is an equal opportunities employer and we are committed to creating an environment where opportunities are presented to everyone in a fair and transparent way.
Crypto.com
values diversity and inclusion, seeking candidates with a variety of backgrounds, perspectives, and skills that complement and strengthen our team.
Personal data provided by applicants will be used for recruitment purposes only.
Please note that only shortlisted candidates will be contacted.