Oracle Database Developer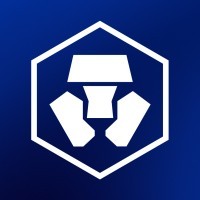 Crypto.com
Software Engineering
Bengaluru, Karnataka, India
Posted on Friday, July 28, 2023
We are a team to design, develop, maintain, and improve software for various ventures projects, i.e., projects that are adjacent to our core businesses and are bootstrapped fast with a lean team. You will be actively involved in the design of various components behind scalable applications, from frontend UI to backend infrastructure.
But it doesn't stop there...
In another bold move,
Crypto.com
acquired Nadex (North American Derivatives Exchange) who were founded in 2008 and is the premier US exchange for binary options, call spreads, and knock-outs, offering secure and innovative ways to participate in the markets. We are regulated by the Commodity Futures Trading Commission (CFTC) as a registered DCO and DCM.
The North American Derivatives Exchange (NADEX), a wholly owned subsidiary of
Crypto.com
, is fully regulated Chicago-based derivatives Exchange. It is unique in its offering, as it is the first exchange where retail investors can become members of an exchange directly, without the need for a broker. On the Nadex exchange, we list innovative capped-risk derivatives contracts on a wide range of global financial markets.
About the role
We are seeking an experienced and skilled Oracle Database Developer with a background in the fintech or banking sectors to join our dynamic team.
As an Oracle Database Developer, you will play a crucial role in designing, implementing, and maintaining our organization& Oracle database systems. Your expertise in Oracle database technologies, as well as your familiarity with Embarcadero ER/Studio for data modeling and database design, will be instrumental in optimizing database performance, ensuring data integrity, and supporting various application development projects. This is an excellent opportunity to contribute to the growth and success of our organization, through your specialized knowledge of Oracle databases.
Responsibilities



1. Database Design and Development:

Collaborate with stakeholders, application developers, and system administrators to understand database requirements.
Design and create efficient database schema, tables, indexes, and constraints, adhering to best practices and normalization principles.
Develop and optimize SQL queries, stored procedures, functions, and triggers to support application requirements.

2. Data Security and Integrity:

Implement robust data security measures, including user access controls, role-based security, and encryption mechanisms.
Ensure data integrity through validation checks, referential integrity constraints, and error handling procedures.

3. Performance Tuning and Optimization:

Monitor and analyze database performance to identify bottlenecks and inefficiencies.
Optimize database performance by fine-tuning SQL queries, indexing strategies, and database configuration parameters.

4. Collaboration and Support:

Collaborate with application development teams to provide database support and resolve database-related issues.
Offer expertise and guidance on best practices for database design and development.
Assist in troubleshooting and resolving performance, connectivity, and data-related problems.

5. Documentation:

Maintain comprehensive and up-to-date documentation for database schema, data models, processes, and configurations.

6. Continuous Learning and Development:

Stay up-to-date with the latest Oracle database technologies, trends, and best practices.
Seek opportunities for continuous learning and professional development in the database domain.
Qualifications:
Bachelor's degree in Computer Science, Information Technology, or a related field.
Proven experience as an Oracle Database Developer, with a minimum of 7 years of relevant work experience.
Strong expertise in Oracle Database technologies, including Oracle SQL, PL/SQL, and performance optimization.
Proficiency in using Oracle SQL Developer and TOAD (Tools for Oracle Application Development) for database development, querying, and administration.
Experience withEmbarcadero ER/Studio for data modeling and database design.
In-depth knowledge of database design principles, normalization, and data modeling.
Solid understanding of data security practices and procedures.
Experience with Source Control Management (SCM) tools such as Git for version control and collaborative development.
Experience with database administration tasks such as backup, recovery, and capacity planning is a plus.
Familiarity with other databases, e.g., Postgres, InfluxDB, MS SQL, with the ability to design, develop, and maintain database systems on these platforms is a plus.
Previous experience working in the fintech or banking sectors, with a good understanding of industry-specific requirements and regulations.
Excellent problem-solving skills and the ability to troubleshoot and resolve complex database issues.
Strong communication and collaboration skills to work effectively with cross-functional teams.
Certifications such as Oracle Database Administrator Certified Professional (OCP) are advantageous but not mandatory.
#LI-SF1
#LI-MidSenior
#LI-Hybrid
Life @ Crypto.com
Empowered to think big. Try new opportunities while working with a talented, ambitious and supportive team.
Transformational and proactive working environment. Empower employees to find thoughtful and innovative solutions.
Growth from within. We help to develop new skill-sets that would impact the shaping of your personal and professional growth.
Work Culture. Our colleagues are some of the best in the industry; we are all here to help and support one another.
One cohesive team. Engage stakeholders to achieve our ultimate goal - Cryptocurrency in every wallet.
Work Flexibility Adoption. Flexi-work hour and hybrid or remote set-up
Aspire career alternatives through us - our internal mobility program offers employees a new scope.
Work Perks: crypto.com visa card provided upon joining
Are you ready to kickstart your future with us?
Benefits
Competitive salary
Attractive annual leave entitlement including: birthday, work anniversary
Work Flexibility Adoption. Flexi-work hour and hybrid or remote set-up
Aspire career alternatives through us. Our internal mobility program can offer employees a diverse scope.
Work Perks: crypto.com visa card provided upon joining
Our Crypto.com benefits packages vary depending on region requirements, you can learn more from our talent acquisition team.
About Crypto.com:
Founded in 2016, Crypto.com serves more than 80 million customers and is the world's fastest growing global cryptocurrency platform. Our vision is simple: Cryptocurrency in Every Wallet™. Built on a foundation of security, privacy, and compliance, Crypto.com is committed to accelerating the adoption of cryptocurrency through innovation and empowering the next generation of builders, creators, and entrepreneurs to develop a fairer and more equitable digital ecosystem.
Learn more at https://crypto.com.
Crypto.com is an equal opportunities employer and we are committed to creating an environment where opportunities are presented to everyone in a fair and transparent way. Crypto.com values diversity and inclusion, seeking candidates with a variety of backgrounds, perspectives, and skills that complement and strengthen our team.
Personal data provided by applicants will be used for recruitment purposes only.
Please note that only shortlisted candidates will be contacted.