Application Support Engineer (Exchange)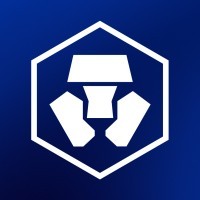 Crypto.com
Customer Service
Singapore
Posted on Friday, September 15, 2023
The exchange team develops and maintain a cutting-edge trading platform. With a global presence across APAC, EMEA and North America, the team has since grown with the goal to provide a seamless and secure trading experience for our clients.
Responsibilities
Provide technical support to internal and external users of the Exchange Trading System with focus on APIs, network connectivity and application functionality.
End to end ownership of the production environment, monitor and maintain the Application's performance and stability.
Work closely with Development team and Infrastructure team in troubleshooting and resolving high priority Production incidents. Should have sense of urgency and understand the criticality of the issue.
Actively participate in UAT phase, release planning and deployment, and document Support processes and procedures.
Provide phone or remote support during non-office hours in case required.
Point of escalation for L1 support, Sales team and external users with focus on client service and delivery.
Qualifications and Requirements
Bachelor's degree or equivalent in Computer Science or related field.
5+ years of total experience in technical support role preferably exposure to Exchange, High Frequency / Low Latency Trading System.
Good understanding of financial markets and trading operations of any of the asset class i.e., Equities, Fixed Income, FX, Derivatives or Digital Asset (Cryptocurrency).
Excellent problem-solving ability with a keen eye for details, and an analytical mind-set.
Experience in SQL database and Unix/Linux environment.
Knowledge of scripting languages such as Python, Perl or Bash.
Experience with enterprise monitoring and alerting tools (i.e., Grafana, Datadog, OpsGenie, EKS, Splunk, Sumologic).
Knowledge of DevOps or Cloud technology (AWS / Azure) is a plus.
Knowledge of ITIL best practices and standard documentation processes/technical writing standards is plus.
Experience in FIX protocol and underlying network connectivity is a plus.
Excellent verbal and written communication in English, as well as being capable of building strong working relationships with interfacing team and stakeholders.
Able to work both independently and as part of team.
Empowered to think big. Try new opportunities while working with a talented, ambitious and supportive team.
Transformational and proactive working environment. Empower employees to find thoughtful and innovative solutions.
Growth from within. We help to develop new skill-sets that would impact the shaping of your personal and professional growth.
Work Culture. Our colleagues are some of the best in the industry; we are all here to help and support one another.
One cohesive team. Engage stakeholders to achieve our ultimate goal - Cryptocurrency in every wallet.
Work Flexibility Adoption. Flexi-work hour and hybrid or remote set-up
Aspire career alternatives through us - our internal mobility program offers employees a new scope.
Work Perks:
crypto.com
visa card provided upon joining
Are you ready to kickstart your future with us?
Attractive annual leave entitlement including: birthday, work anniversary
Work Flexibility Adoption. Flexi-work hour and hybrid or remote set-up
Aspire career alternatives through us. Our internal mobility program can offer employees a diverse scope.
Work Perks:
crypto.com
visa card provided upon joining
Our
Crypto.com
benefits packages vary depending on region requirements, you can learn more from our talent acquisition team.
Founded in 2016,
Crypto.com
serves more than 80 million customers and is the world's fastest growing global cryptocurrency platform. Our vision is simple: Cryptocurrency in Every Wallet™. Built on a foundation of security, privacy, and compliance,
Crypto.com
is committed to accelerating the adoption of cryptocurrency through innovation and empowering the next generation of builders, creators, and entrepreneurs to develop a fairer and more equitable digital ecosystem.
Crypto.com
is an equal opportunities employer and we are committed to creating an environment where opportunities are presented to everyone in a fair and transparent way.
Crypto.com
values diversity and inclusion, seeking candidates with a variety of backgrounds, perspectives, and skills that complement and strengthen our team.
Personal data provided by applicants will be used for recruitment purposes only.
Please note that only shortlisted candidates will be contacted.