Blockchain Application Support Engineer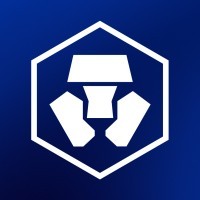 Crypto.com
Customer Service
Kuala Lumpur, Malaysia
Posted on Friday, September 15, 2023
The Cybersecurity and Data Privacy team reports directly under the office of the CISO headed by Chief Information Security Officer (CISO) Jason Lau (
https://www.linkedin.com/in/jasonciso/
) who has over 23+ years of experience in the cybersecurity space, awarded Global Top 100 CISO, and also serves on the World Economic Forum, International Association of Privacy Professionals and more.
The team comprises of multiple functions from Blockchain Security, Operational Security, Security Governance and Compliance and more. We drive a culture of having a growth mindset and being humble to help everyone achieve their potential. Security and Data Privacy Compliance first strategy which has been at the core of our company. The security team helped to drive us to be the first Crypto company worldwide to achieve ISO27001, ISO27701, ISO22301 and PCI:DSS 3.2.1 (Level 1) certifications. Extremely detailed third party attested by international audit firm SGS and achieved "Adaptive (Tier 4)" – the highest level possible for the US National Institute of Standards and Technology (NIST) Cybersecurity Framework and the latest NIST Privacy Framework as well as SOC2 and many other regional certifications like the Data Protection Trust Mark.
About the team/project
The blockchain security team is working on core Blockchain technologies, Smart contracts and other building blocks that allow us to create unique products for our users. They specialize in secure development, confidential computing technology and advanced cryptographic techniques and with multiple patents granted to this team, this is a key strategic investment for
Crypto.com
. It is a unique opportunity to work on the future of this exciting industry.
Responsibilities
Primary responsibilities to ensure the application is running at all times in Production.
Manages other non-production environments such as pre-production/staging.
Strong understanding of application features and all supported blockchains.
Work closely with engineers both application and infrastructure to ensure good understanding of what will be pushed to production environments.
Ability to apply fixes, improvements or optimization on the applications and infrastructure.
Identify any issues that may arise from the delivery which will impact production uptime or scalability or responses.
Monitor, troubleshoot and triage application alerts and issues.
Incident and problem management, post resolution follow-ups to ensure problems have been adequately addressed.
Continuously improve on monitoring tools and processes.
Coordinate DR testing and audit.
Maintain and support blockchain infrastructure
For senior individuals, the responsibility includes communication with stakeholders on application issues.
Requirements
Degree in Computer Science or Engineering or Information Technology or similar discipline
Knowledge in blockchain and programming languages such as Rust or JavaScript or Node.js or Golang
Past job experiences in supporting applications
Attention to detail with an analytical mindset
Comfortable with analyzing logs and possess a keen eye for anomalies and inconsistencies
Strong curiosity and desire to identify problems or root causes, and effectively communicate findings to the rest of the team
Experience in deploying in various cloud (Azure, Google, Amazon)
Experience in building, deploying and maintaining monitoring tools (Grafana, Prometheus, etc)
Experience in deploying and maintaining container infrastructures (Kubernetes, docker-compose, etc)
Experience in building, deploying and maintaining logging tools (Fluentd, ElasticSearch, Kibana, etc)
Experience in developing and deploying infrastructure as code (Kubernetes, Terraform, Docker, Ansible, etc)
Understand blockchain concepts and familiar with at least one or more blockchains is a plus
Proficient written communication skill in English
#LI-MK1
#Hybrid
Empowered to think big. Try new opportunities while working with a talented, ambitious and supportive team.
Transformational and proactive working environment. Elevate employees to find thoughtful and innovative solutions.
Growth from within. We help to develop new skill-sets that would impact the shaping of your personal and professional growth.
Work Culture. Our colleagues are some of the best in the industry; we are all here to help and support one another.
One cohesive team. Engage stakeholders to achieve our ultimate goal - Cryptocurrency in every wallet.
Are you ready to kickstart your future with us?
Benefits
Medical insurance package with extended coverage to dependents
Attractive annual leave entitlement including: birthday, work anniversary
Work Flexibility Adoption. Flexi-work hour and hybrid or remote set-up
Aspire career alternatives through us. Our internal mobility program can offer employees a diverse scope.
Work Perks:
crypto.com
visa card provided upon joining
Our
Crypto.com
benefits packages vary depending on region requirements, you can learn more from our talent acquisition team.
Founded in 2016,
Crypto.com
serves more than 80 million customers and is the world's fastest growing global cryptocurrency platform. Our vision is simple: Cryptocurrency in Every Wallet™. Built on a foundation of security, privacy, and compliance,
Crypto.com
is committed to accelerating the adoption of cryptocurrency through innovation and empowering the next generation of builders, creators, and entrepreneurs to develop a fairer and more equitable digital ecosystem.
Crypto.com
is an equal opportunities employer and we are committed to creating an environment where opportunities are presented to everyone in a fair and transparent way.
Crypto.com
values diversity and inclusion, seeking candidates with a variety of backgrounds, perspectives, and skills that complement and strengthen our team.
Personal data provided by applicants will be used for recruitment purposes only.
Please note that only shortlisted candidates will be contacted.