Market Data Infrastructure Engineer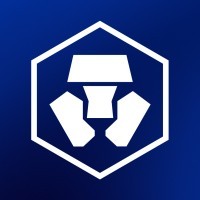 Crypto.com
Other Engineering
Bengaluru, Karnataka, India
Posted on Friday, October 27, 2023
The exchange team develops and maintain a cutting-edge trading platform. With a global presence across APAC, EMEA and North America, the team has since grown with the goal to provide a seamless and secure trading experience for our clients.
As a Market Data Infrastructure Engineer specializing in the Thomson Reuters Enterprise Platform, you will play a crucial role in managing and optimizing market data delivery and processing. You will be responsible for ensuring the seamless flow of market data into our systems, supporting real-time trading, risk management, and other critical financial operations. Your expertise in the TREP will be pivotal in maintaining data accuracy, reliability, and performance.
Responsibilities:
Data Integration: Develop and maintain data integration pipelines between TREP and our internal systems, ensuring data accuracy and completeness.
Data Quality Assurance: Implement data quality checks, validation processes, and cleansing mechanisms to ensure that market data is error-free and consistent.
Real-Time Data Feeds: Configure and optimize real-time data feeds, ensuring minimal latency and high reliability for traders and analysts.
Performance Optimization: Continuously monitor and fine-tune data retrieval and processing systems for optimal performance, scalability, and efficiency.
Compliance: Ensure that data processing adheres to relevant financial regulations and data licensing agreements.
Troubleshooting: Diagnose and resolve data-related issues promptly to minimize disruptions to trading and risk management operations.
Documentation: Create and maintain detailed documentation of data integration processes and configurations.
Collaboration: Work closely with cross-functional teams, including traders, analysts, and IT professionals, to understand their data needs and provide timely solutions.
Requirements:



1. Education: Bachelor's degree in Computer Science, Information Technology, or a related field (or equivalent practical experience).

2. Experience: Minimum of 7 years of professional experience as a Market Data Engineer, with a focus on TREP infrastructure, in the FinTech or Banking sectors.

3. Technical Skills:

-Focused experience with Thomson Reuters Enterprise Platform (RRTDS)and its usage in an Exchange/Trading environment.
- Configuring TREP Services, setting up connectivity with external market data providers
- ADS/POP set up knowledge
- Hands on different subscription tools such as testclient.
-Strong experience with Linux based operating systems.
-Strong experience with market data feeds and associated network requirements.
- Proficiency with cloud platforms like AWS, Azure, or Google Cloud.
- Proficiency in scripting languages such as Python, Bash, or PowerShell.
- Hands-on experience with configuration management tools like Ansible, Chef, or Puppet.
- Familiarity with CI/CD tools (e.g., Jenkins, GitLab CI/CD).
- Knowledge of networking concepts, security principles, and best practices.
- Experience with monitoring and logging tools (e.g., Geneos, ELK stack, Prometheus, Grafana).

4. Adaptability: Demonstrated ability to thrive in a fast-paced, dynamic environment and quickly learn new technologies and tools.

5. Team Player: Strong team player with excellent communication and interpersonal skills, capable of collaborating effectively with cross-functional teams.

6. Security-Oriented: A deep commitment to maintaining a secure environment and adhering to industry-standard security practices.

7. Certifications: Relevant certifications in associated technologies such as RHEL, Networking, Scripting, Cloud, etc preferred
#LI-SF1
#LI-MidSenior
#LI-Hybrid
Empowered to think big. Try new opportunities while working with a talented, ambitious and supportive team.
Transformational and proactive working environment. Empower employees to find thoughtful and innovative solutions.
Growth from within. We help to develop new skill-sets that would impact the shaping of your personal and professional growth.
Work Culture. Our colleagues are some of the best in the industry; we are all here to help and support one another.
One cohesive team. Engage stakeholders to achieve our ultimate goal - Cryptocurrency in every wallet.
Work Flexibility Adoption. Flexi-work hour and hybrid or remote set-up
Aspire career alternatives through us - our internal mobility program offers employees a new scope.
Work Perks:
crypto.com
visa card provided upon joining
Are you ready to kickstart your future with us?
Attractive annual leave entitlement including: birthday, work anniversary
Work Flexibility Adoption. Flexi-work hour and hybrid or remote set-up
Aspire career alternatives through us. Our internal mobility program can offer employees a diverse scope.
Work Perks:
crypto.com
visa card provided upon joining
Our
Crypto.com
benefits packages vary depending on region requirements, you can learn more from our talent acquisition team.
Founded in 2016,
Crypto.com
serves more than 80 million customers and is the world's fastest growing global cryptocurrency platform. Our vision is simple: Cryptocurrency in Every Wallet™. Built on a foundation of security, privacy, and compliance,
Crypto.com
is committed to accelerating the adoption of cryptocurrency through innovation and empowering the next generation of builders, creators, and entrepreneurs to develop a fairer and more equitable digital ecosystem.
Crypto.com
is an equal opportunities employer and we are committed to creating an environment where opportunities are presented to everyone in a fair and transparent way.
Crypto.com
values diversity and inclusion, seeking candidates with a variety of backgrounds, perspectives, and skills that complement and strengthen our team.
Personal data provided by applicants will be used for recruitment purposes only.
Please note that only shortlisted candidates will be contacted.